Digital Preservation Program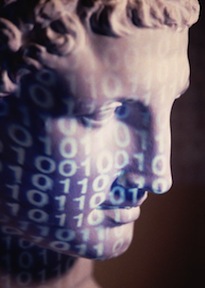 Digital Preservation Program Overview
The J. Willard Marriott Library has a mandate to preserve its unique collections in whatever form they exist. When it comes to digital materials, this can be a challenge because they are inherently fragile and can be difficult to maintain in the present while making sure they stay readable and useful for future generations.
In response to these challenges, we have created a Digital Preservation Program within the Library. The mission of the program is to preserve and sustain long-term accessibility to the unique digital collections housed within the Library.
The first steps towards the program are:
a) Research digital preservation concepts and strategies.

b) Assess the needs of the Library in the area of digital preservation.

c) Begin educating staff and librarians about digital preservation and its relation to Library collections.

d) Create a digital preservation policy, intended to be the highest-level digital preservation document at the Library. The policy makes explicit the objectives and priorities of the program.

e) Research and purchase a digital preservation software system and began implementing the software throughout the Library.
We have recently begun ingesting archival collections into our digital preservation system, Rosetta. Stay tuned to our What's Happening NOW? section for more details as they come. And for more information about Digital Preservation, check our our Research Guide!
Contact the Library's Digital Preservation Archivist for more information.
Email or 801.581.8594
Our policy was initially created in 2010, over two years before we purchased a digital preservation system. Due to this timing, we structured our policy to include not only high-level policy decision making, but also our basic plan for implementing our policy once a digital preservation system was settled on.

Therefore, the policy is broken into three main sections. The first section covers the highest-level attributes of our program.
Purpose
Mandate
Objectives
Scope
Attributes and Responsibilities
Challenges and Incentives
Operating Principles
Roles and Responsibilities
Cooperation and Collaboration
Selection and Acquisition
Access and Use
The second section aims to detail specific responsibilities of various stakeholders and gives more detail into our requirements from a digital preservation system.
Policies and Procedures
Roles and Responsibilities
Collection Owner Responsibilities
Collection Manager Responsibilities
Digital Preservation Program Responsibilities
Quality Creation and Benchmarking
Selection and Acquisition Policies and Procedures
Transfer Requirements and Deposit Guidelines
SIP Requirements
Deposit Agreement Requirements and Responsibilities
Access and Use Policies
Digital Archive Operations
Platform Requirements and Procedures
The third section deals with how we aim to implement and publicize our digital preservation program, once its fully functioning.
Implementing the Policy
Publicizing and Promulgating the Policy and Plan
As we have recently implemented our digital preservation system, this document will likely undergo some significant changes in sections two and three. Preservation formats and codecs will especially be affected. The link to our current policy is below. Stay tuned for new versions throughout the year!
One year into our digital preservation system implementation, we are currently working to expand our services throughout the J. Willard Marriott Library. Over the course of this year, all relevant Library departments will be trained to use the Submission Information Metadata Package (SIMP) tool to ingest archival collections into Rosetta. Once collections are housed in Rosetta, they will be available to collection owners. Rosetta provides a series of preservation actions for all files and is the first step in ensuring that our archival digital assets will be playable for decades to come.
Along with the Rosetta implementation, the J. Willard Marriott Library is engaged in several other digital preservation-related projects.
One of these is the University of Utah Web Archive project in which selected University and community websites are being crawled and archived via the Internet Archive's web archiving tool, Archive-It.
Another key project is the Library E-Research Task Force's efforts to engage University faculty to determine their data curation needs as the Library prepares to fulfill both preservation and curation needs for certain faculty. You can learn a little more more about this ongoing project in the Library's Research Data LibGuide.
This section last updated 09 June 2014.
Contact
Digital Preservation
 801-581-8594
Related Links