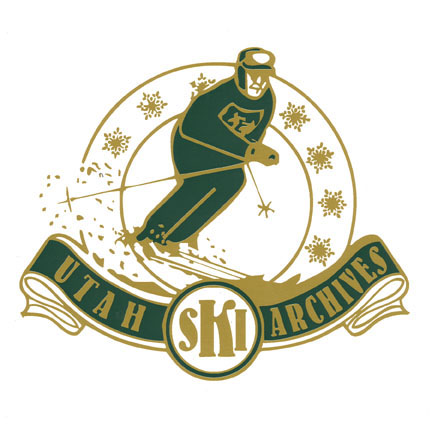 Silent Auctions
2014 Silent Auction Donors
The silent auction will be at the yearly Ski Affair. Join us this year for the silent auction and Ski Affair. The silent auction begins at 6 p.m. at the Little America Hotel in downtown Salt Lake City and will run until about 7:30 p.m., when the annual awards dinner begins. Auction participants must be registered for the dinner to be able to shop for the bargains. We would like to thank our sponsors who make this event possible. Each year these sponsors and many individuals compile a phenomenal collection of items for Ski Affair participants to bid for. The retail value of this auction is over $75,000 and helps generate sustainable income for the Ski Archives to continue collecting and preserving the history of skiing in the Intermountain region.
Adolph's Restaurant
Adrift Adventures
Alpentec
Alta Lodge
Alta Ski Area
Ballet West
Barbara Yamada
Beat & Nancy Von Allmen
Becci Webb
Beverly & Robin Beasley
Browning
Café Trio
Carol Lupus
Chris Raemer
Christy Sports, Snowbird
Cowbells.com
David Watson
Deer Valley Resort
Descente North America
Discrete
Fresco Italian Restaurant
Goldminer's Daughter Lodge
Grub Steak Restaurant, Park City
Hansen Co. Jewelry
Jean and John Raemer
J. Willard Marriott Library
John Durham
Josh Scheuerman
Judy Jarrow
Ken Barfield
Knead a Massage
Little America Hotel
Luna Blanca Taqueria
Marker Limited
Kiler Groves Wines
Marsha Irwin
Nona Weatherbee
Norm and Joanne Burton
Park City Institute
Park City Marriott
Park City Mountain Resort
Park City Powder Cats & Heli Ski
Park City Wine Club
Pioneer Theatre Company
Porcupine Pub & Grill
Rimini Coffee
Rosalie Winard
Rossignol
Safia & Lester Keller
San Francisco Design
SeniorSkiing.com
 Ski Archives Advisory Board
Ski Utah
SkyTrac
SmartScarf/Fur Frenzy
Snowbasin
Snowbird Ski & Summer Resort
Soldier Hollow
Southwestern Expressions
Squatters Brewery
Stephanie Saint-Thomas
Tim Waters
U of U Crimson Club
University of Utah Ski Team
US Ski Team
US Snowboarding Team
Utah Olympic Legacy Park
Utah Symphony/Utah Opera
Vivian Dowsett Interiors
Wasatch Brewery
Thank you to our generous auction donors!