Espresso Book Machine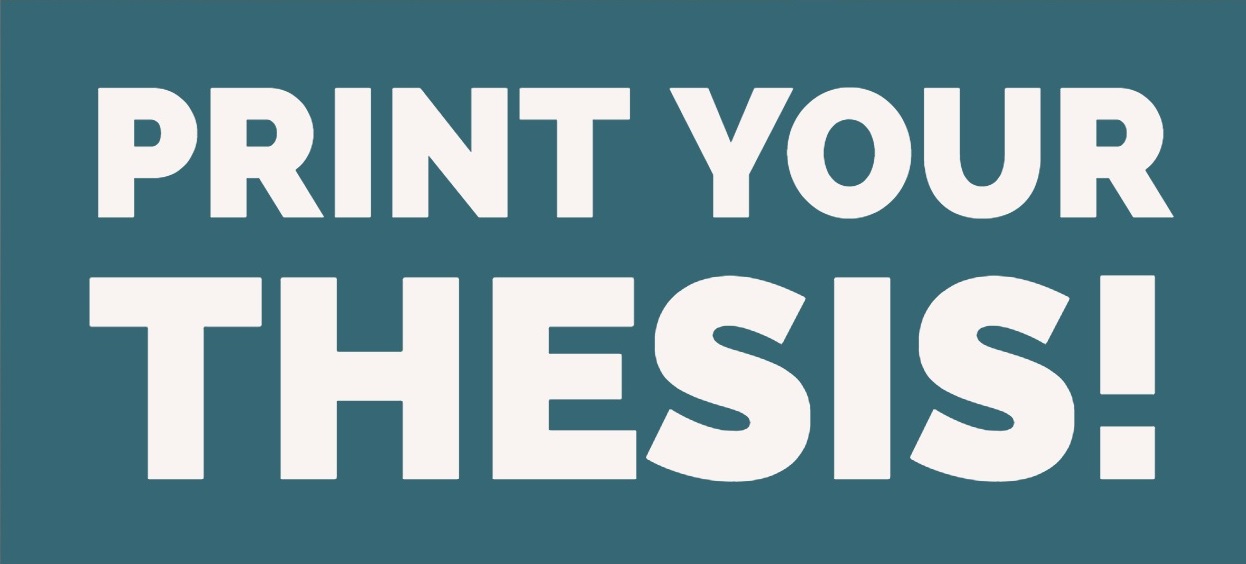 Order Theses and Dissertations
To celebrate the hard work of University of Utah graduating students, the Marriott Library is offering special pricing on any thesis or dissertation, printed and bound in bookstore quality softcover on the Espresso Book Machine.
| | |
| --- | --- |
| Any thesis or dissertation 300 pages or less | $15.00 per copy |
| Any thesis or dissertation over 300 pages | $20.00 per copy |
| Standard cover with title, author, and University of Utah logo | Free |
| Custom cover option with author photo, biography, and spine label | $5.00 one-time charge |
 NOTE: This promotional pricing is only available through June 30th, 2018.
There is no set-up fee and no minimum or maximum order. Theses or dissertations should be delivered in PDF format to the Reserve Desk. Typical turnaround is two business days. Scheduling an appointment can ensure faster print times, including same-day pickup. Contact the Reserve Desk with questions.
---

Search Print on Demand Titles
Google Books are books that have been scanned from the collections of various libraries. Many of these books contain the notations of the original owners. The J. Willard Marriott makes no warranties or representations of any kind concerning suitability of the information contained within Google Books and cannot be held liable for content. Google Books are non-returnable.
Some of the participating publishers and content providers available through the Espresso Book Machine:

NOTE: Book prices vary and are listed with individual titles. Prices are subject to change.
---
Self-published items
Set up fee including one proof copy.

You may update your files one time, but additional proofs are charged per page.

$25 per title
Per page charges: Minimum charge of $5.00 per book
$0.04 per page 
Per page charges with customer-supplied 
compliant 20-60 lb paper. Minimum of $4.00 per book.
$0.03 per page
Alteration charges for additional revisions.
$10 per title
---
Binding Service only
To properly bind, material must be able to fit within a 11 x 17 cover, accounting for height, length, and spine width. Pre-printed text block content should not bleed to the edges of the page. 
| | |
| --- | --- |
| Cover and text block provided by the user. | $4.00 |
| Cover printing and binding. Text block provided by the user. | $5.00 |
| Custom setup or covers | Request pricing |
Contact
Reserve
801-581-6049
801-581-8203
 Email
Related Links
Espresso Book Machine Searching and Ordering
Self Publishing with the Espresso Book Machine
Formatting and Layout Guidelines