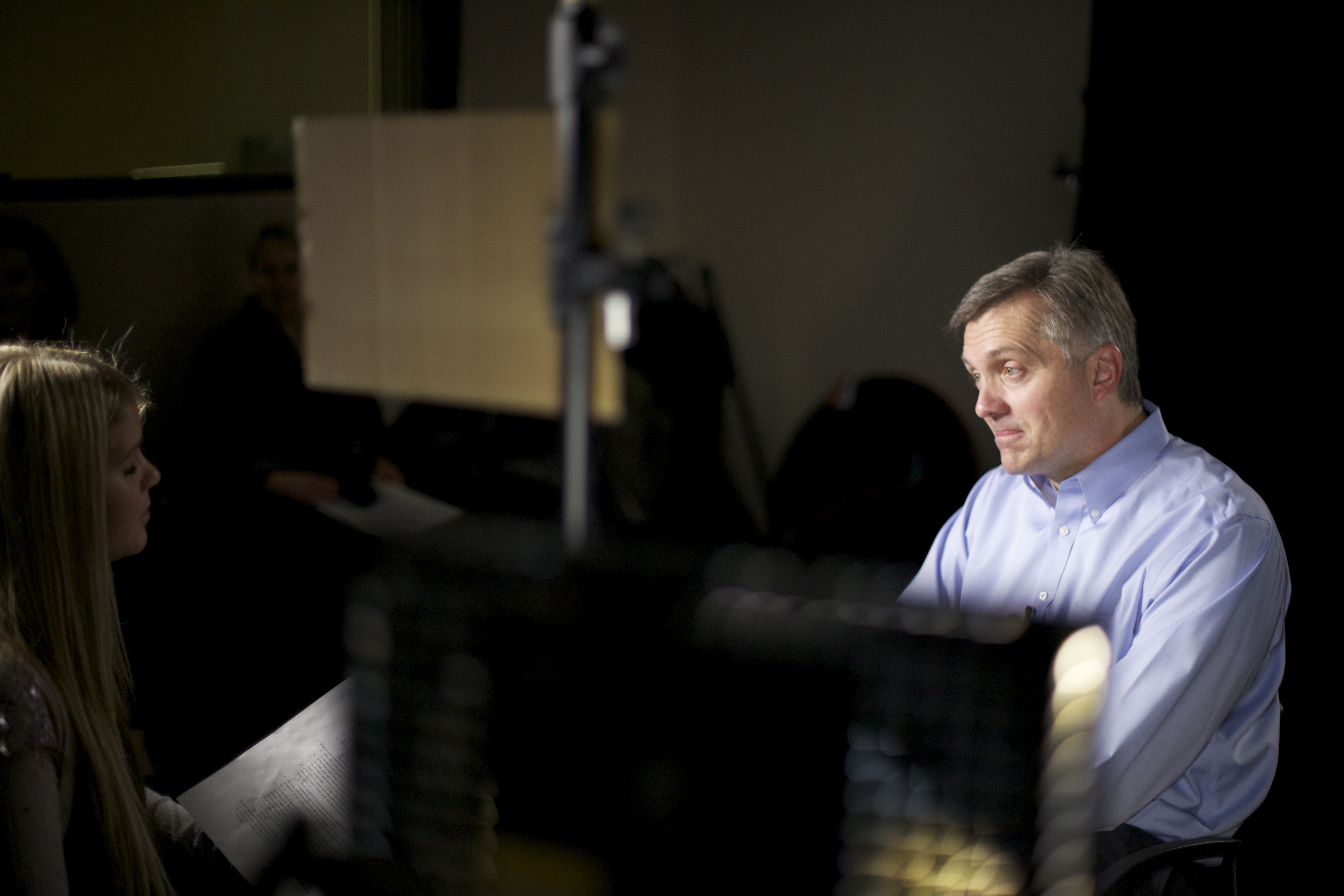 Video Lab
The Video Studio is a special projects space located in the J Willard Marriott Library to allow for the creation of experimental visual projects, learning objects, oral histories, or general interviews. The Video Studio can provide in-depth project consultations helping to guide the integration of visual media into your project.
Expertise 
The Video Studio can help you film, edit, and distribute your projects. Help is available on a wide range of equipment and topics.
Project Consulting
Production & Instructional Design
Cinematography
Lighting
Sound
Editing/Post-production
On Location or in the Studio
Teaching/Workshops
Mission
The Video Studio has a continuing mission to support students and faculty by providing training, project management, and access to high quality equipment.