Utah Independent Film Archive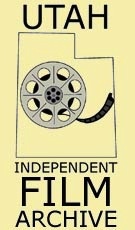 Utah Independent Film Archive 
Special Collections 
J. Willard Marriott Library 
University of Utah 
295 South 1500 East 
Salt Lake City, UT 84112-0860
The J. Willard Marriott Library's Independent Film Archive is part of the Multimedia Division of Special Collections. The archive is dedicated to the preservation of film and video art pertaining to Utah. The films in the archive are made by Utah natives, are about Utah, or were produced in Utah. The pieces in this archive represent a broad spectrum of interests and genres, from documentaries to experimental pieces to narratives.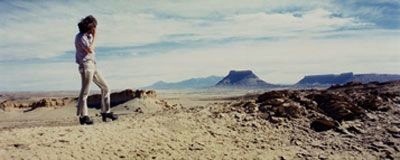 promotional image from Rubin and Ed by Trent Harris, 1991.
Guidelines for Submission to the Archive 
The Independent Film Archive will accept any submission that pertains to Utah or Utah interests. Submissions can come from all genres: experimental, documentary, animation, or narrative. There is no cost to submit a film, and submissions are always being accepted. The archive can also assist artists in duplication of their materials.
Work can be accepted by the archive in the following formats:

VHS, S-VHS, 3/4", Beta
16mm film, 8mm film, Super 8 film
mini-DV, DVD, DVD-R
For more information or to submit your work, email the Moving Image & Sound Archivist, Molly Rose Steed, or call us at (801) 585-3073. If you're in the Salt Lake area, you can also stop by the Special Collections Division on the fourth floor of the J. Willard Marriott Libarary. We look forward to adding your work to our collection!
Film Related Links 
Note: Some of these links will take you outside of the University of Utah
University of Utah Film Department
Spy Hop Productions
Salt Lake Film Society
Salt Lake Film Center