Sunday Afternoon Books and Authors Events
GREGORY MEEHAN: "Thank You Fossil Fuels and Good Night:
The 21st Century's Energy Transition"
January 27, 2019 at 3:00 p.m., Gould Auditorium, J. Willard Marriott Library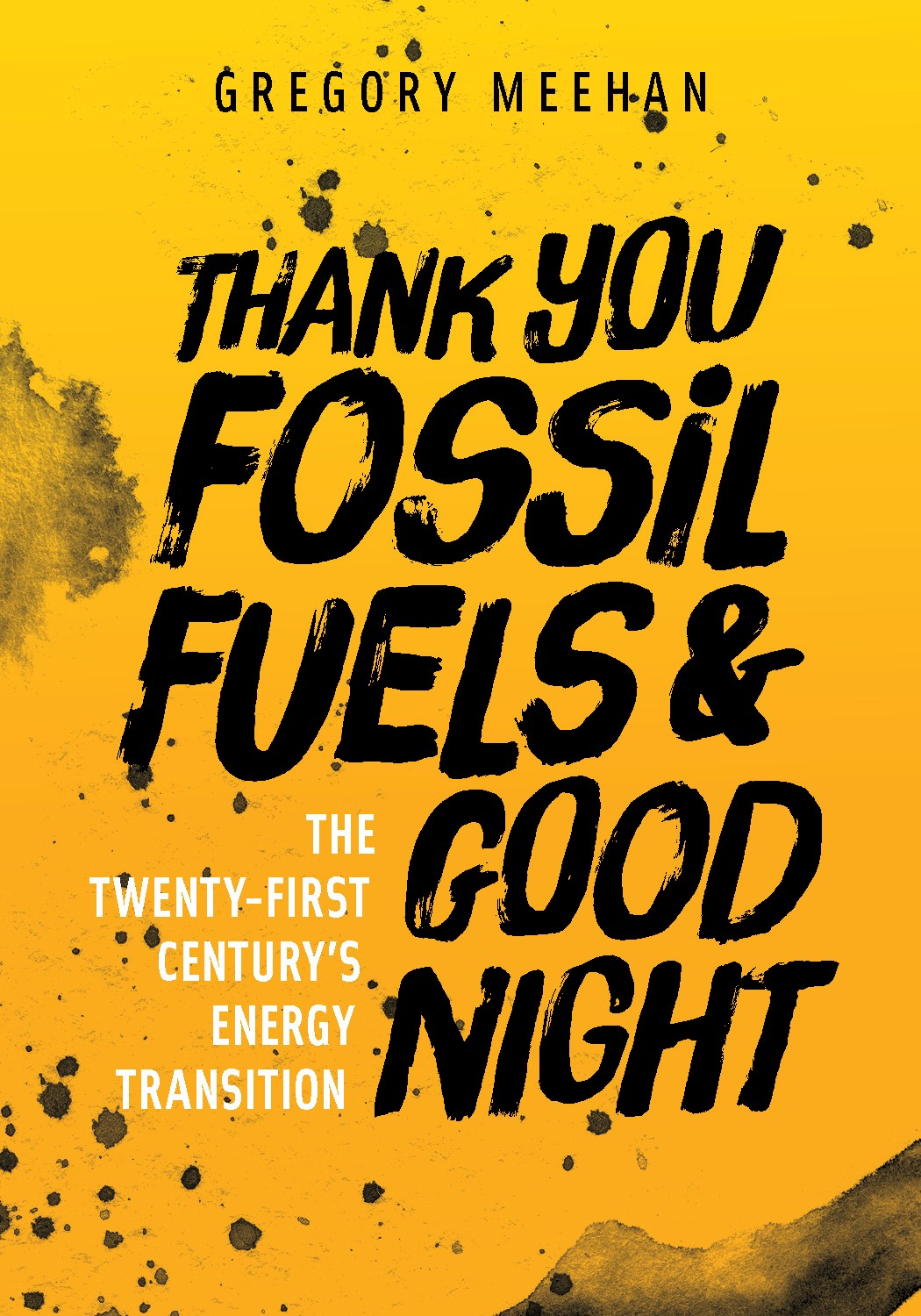 Gregory Meehan's book, Thank You Fossil Fuels & Good Night. (University of Utah Press, 2017) addresses the question, "Where are we in the lifecycle of fossil fuels?" Competitive technology for sourcing renewable energy, marketplace readiness, and pressures from climate change all signal
that the fossil fuel era is coming to an end. This book explains the alternatives and suggests when and how change will occur. Employing a global perspective and detailed analysis, it provides recommendations on policies and strategies to make a smooth and wholesale transition to renewables before the continued use of fossil fuels becomes economically and socially disruptive.
Meehan's overview eschews politics in favor of comprehensive coverage and logical explanation. He addresses economic, environmental, and security concerns and does not shy away from illuminating limitations and problems with various energy sources. Meehan's dogged pursuit of the current state of knowledge and energy practices around the world shows that different answers are proving viable for different social and environmental contexts. This is the most wide-ranging and thorough introduction to the world's energy issues and choices to date.
"Too much writing in the energy and environmental fields is geared to advocacy of a single position and denigration of all contrary views. The balance of this book is a strong plus. I'm not aware of another book that takes such a broad look at the whole field of energy."
—Donald N. Zillman, Godfrey Professor of Law, University of Maine School of Law
Gregory Meehan has long held an interest in energy and began his career studying chemical engineering, before life took him into the field of infectious disease diagnostics. After retiring in 2013, his interest in energy resurfaced. Post retirement, he served as a volunteer for the Director of National Parks in Moab that revived his interest in strategic planning of the future use of natural energy resources.
DAVID KRANES: "ABRACADABRA"
November 11 at 3:00 p.m., Gould Auditorium, J. Willard Marriott Library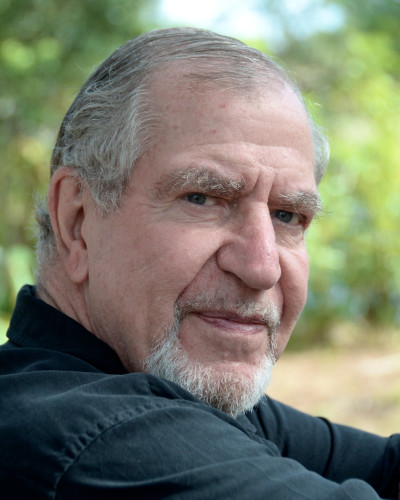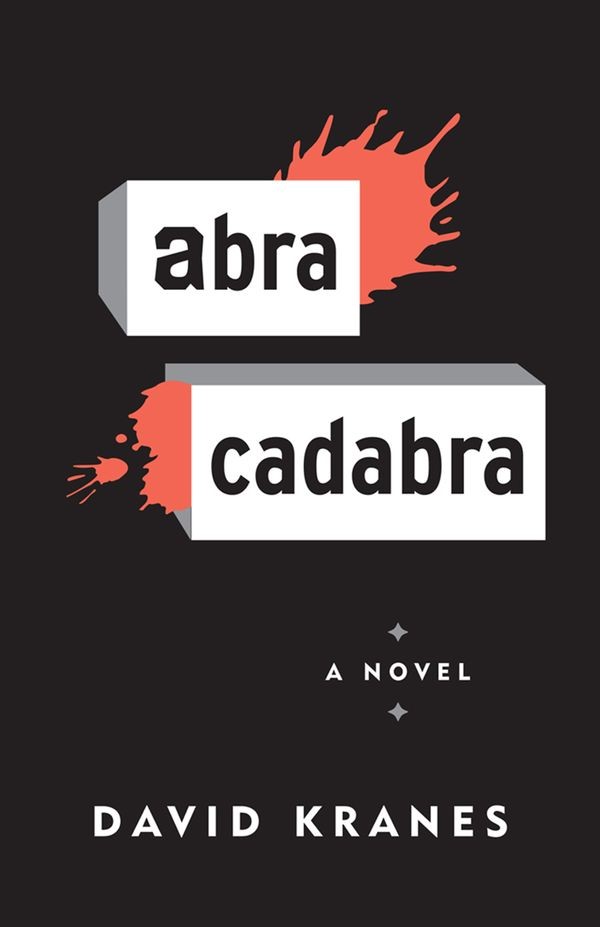 David Kranes writes about magicians, gamblers, hit men, painters, casino workers. He writes about the West. And his characters struggle and love in its surreal landscapes of Las Vegas casinos, Utah deserts, and Montana towns. He exposes the magic in the mundane, the surreal in the simple, and the bizarre in the banal.
His latest book, Abracadabrais, is a fantastical and inventive addition to the tradition of noir writing, which not only delights and surprises at every turn but also raises important questions about identity, the human condition, the nature of evil, and the state of the union. Published by the University of Nevada Press (2017), the novel begins with a mystery, when Mark Goodson, a seemingly well-adjusted married man, disappears during a magic act, precipitating a series of events, encounters, and seemingly inexplicable occurrences, which it falls to a former professional football player, Elko Wells, to weave together into a story that is at once compelling and true. The concussion that ended Wells' playing career left him open to hearing voices and discerning patterns of meaning helpful to his work as the owner of a missing-persons agency.
As artistic director of Robert Redford's Sundance Playwrights Lab for 14 years, David Kranes served as dramaturg and mentor for many now celebrated works in American theatre, including Pulitzer Prize winners Angels In America (Tony Kushner) and The Kentucky Cycle (Robert Schenkkan). He has been writing stories and essays about casinos for 20+ years, and has become arguably the country's leading expert on new directions in casino design. He currently works for Raving Consulting as an associate in space and design. He also is a columnist for Casino Executive Magazine and contributing editor for Indian Gaming Magazine.
Kranes has received countless awards for his writing, among them are the Utah Governor's Award in the Arts, CBS Playwrights Award, National Repertory Play Contest, and Wrangler Award for "Best Short Story Collection" for Low Tide In The Desert. His plays have been produced nationwide including major US theatres Manhattan Theatre Club, Actors Theatre of Louisville, and the Mark Taper Forum. David taught at the Univ. of Utah as an award-winning teacher and has taught writing workshops throughout the US and Europe. He co-founded the Sawtooth Writers Conference and is a DFA graduate of Yale School of Drama.
Gary Bergera: Diaries Chronicle Stormy Tenure of LDS Church Historian
September 16, 2018 at 3:00 p.m., Gould Auditorium, J. Willard Marriott Library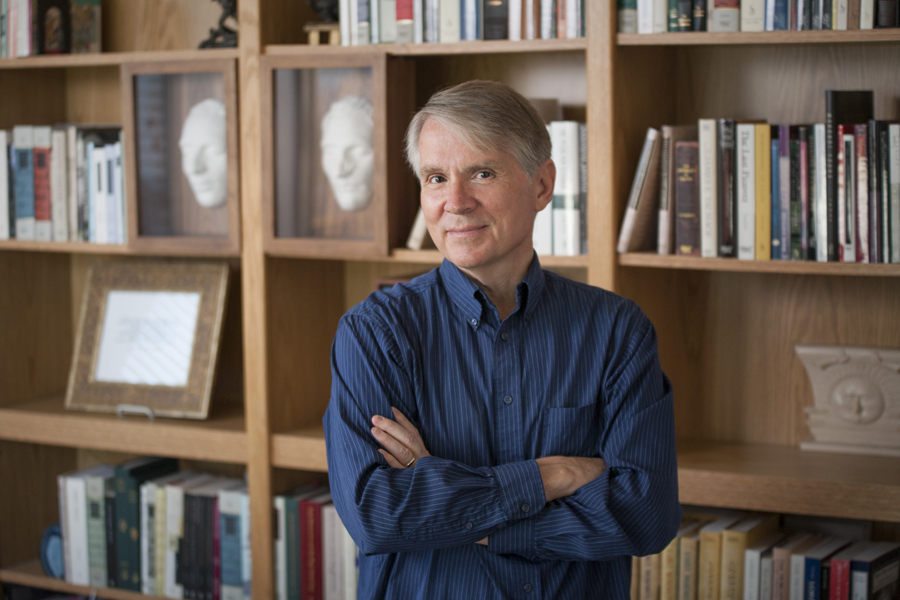 In 1972 LDS Church leadership made an unprecedented move and called a well-respected academic to the position of Church Historian. Fifty-five-year-old Leonard J. Arrington, who held a PhD in economics from the University of North Carolina at Chapel Hill, had already published over 170 articles and in 1958, and the highly-praised book, Great Basin Kingdom. Signature Books has just released Arrington's complete record of his years at church headquarters and beyond, in Confessions of a Mormon Historian: The Diaries of Leonard J. Arrington, 1971–1997.
Arrington's tenure as Church Historian lasted from 1972–82. The diaries are candid and unique because they cover a modern period of LDS church history in which most of the players are still living. Yet, for Bergera, "dealing with living women and men posed the same challenges as dealing with deceased women and men. How do I best present the various details of their lives in ways that respect the truths of their lived experiences as well as the demands of good history?" The obstacles Arrington and his team faced, Bergera believes, were greater than most people realize. "Arrington was aggressively prevented from pursuing his assignment from the First Presidency by high-ranking church leaders who refused to support Arrington's appointment." At times, church bureaucrats spied on Arrington's team and misrepresented the work of his History Division. Ironically, the foundation Arrington and his colleagues laid forty-six years ago has made possible a new era of LDS scholarship, and nowhere is this more obvious than the Joseph Smith Papers Project and the Church Historian's Press, both overseen by official church auspices.
Gary James Bergera is managing director of the Smith-Pettit Foundation and company director of Signature Books, both in Salt Lake City. He is author, co-author or editor of numerous publications including The Nauvoo Endowment Companies: A Documentary History, 1845-1846. His publications have received awards from the Dialogue Foundation, the Mormon History Association, and the Utah Historical Society. Gary received the 2018 Leonard J. Arrington Award from the Mormon History Association
Catering: Chartwell's and Mom's Café
Books courtesy of Weller Book Works
Free public lecture, for details call 801-581-3421 or judy.jarrow@utah.edu
Past Lectures
Dr. Sylvia Torti: Reflections on Writing Cages, A Novel
January 28, 2018 at 3:00 p.m., Gould Auditorium, J. Willard Marriott Library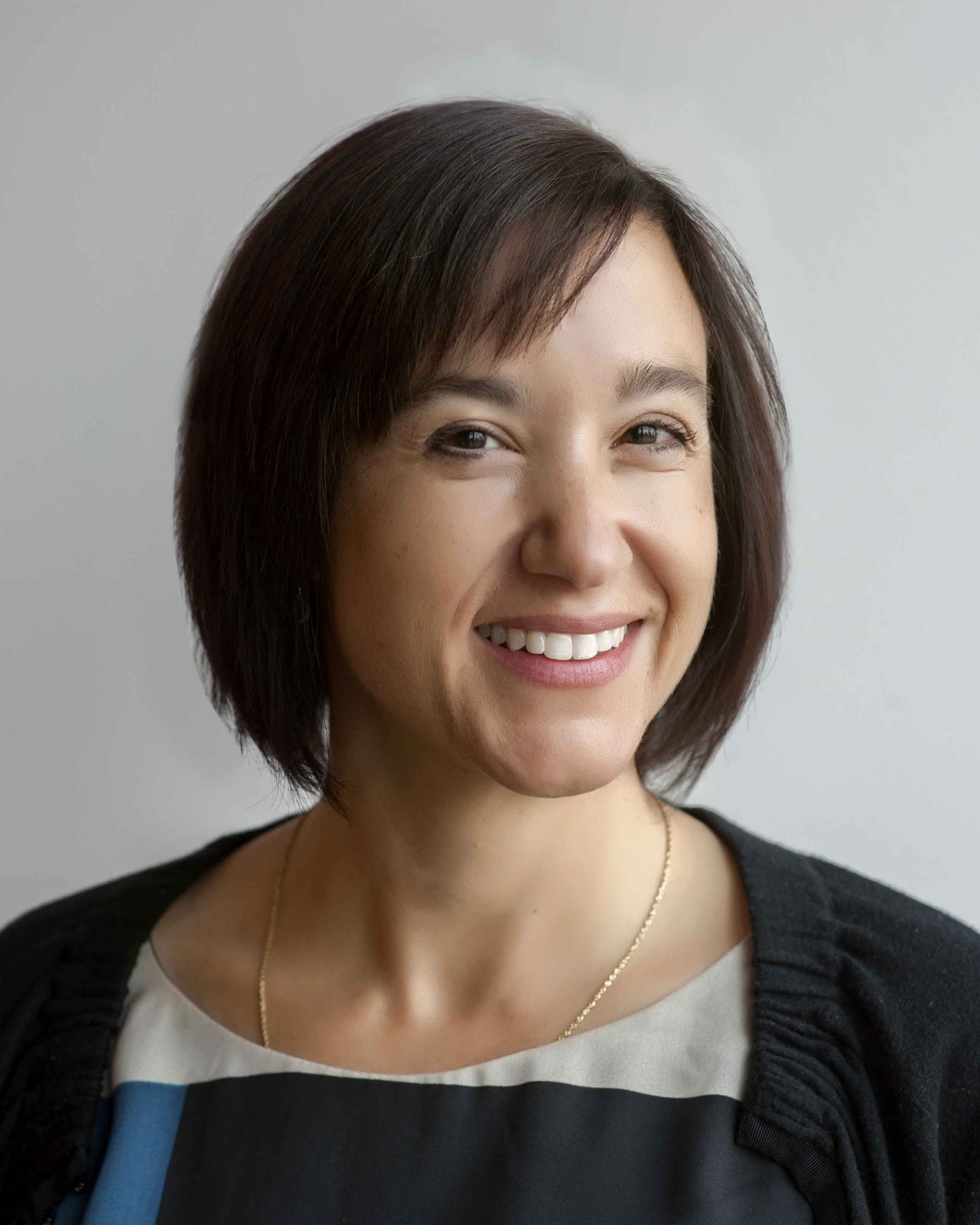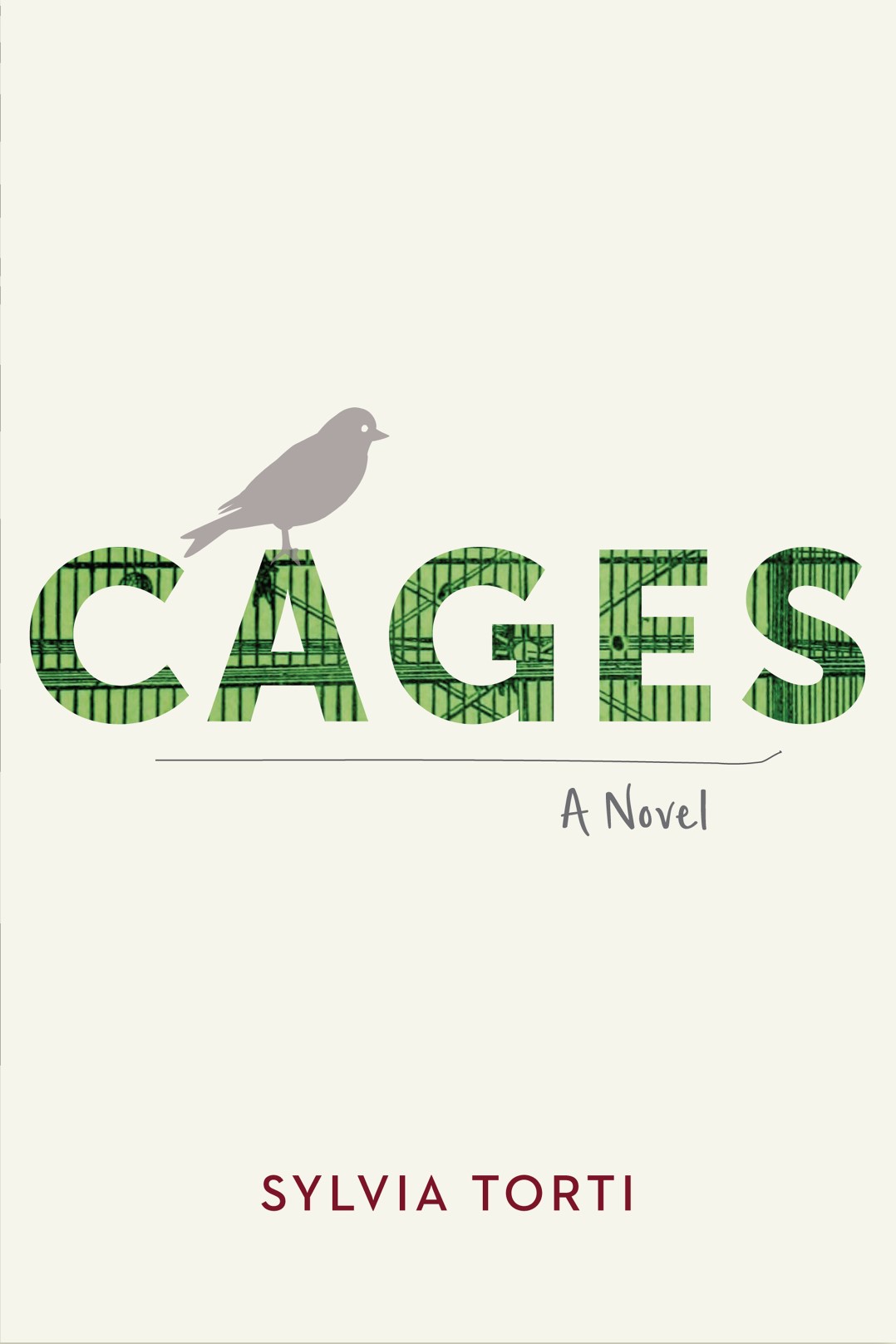 Set in and around a research laboratory in which two scientists are experimenting on birds to discover the origins of memory and birdsong, CAGES is a complex interweaving of biological, philosophical and mystical themes. It is also a story of love, loss and memory as the two scientists vie for the heart of a young research assistant, yet like the birds whose songs they have muted, are unable to express their true feelings for her; and she in turn refuses to be "caged."
In her work, Dr. Torti tries to find the places where disciplines intersect. In particular, she is interested in the ways that science and the humanities can probe one another and potentially deepen our understanding of important human questions. She is part of an interdisciplinary collective, Mapping Meaning, which brings together artists, scientists and scholars to explore new modes of acting in the face of social and ecological crises. Inspired by a photograph from 1918 depicting an all-female survey crew, Mapping Meaning supports the creative work and scholarship of those working at edges and ecotones, who are pushing against traditional disciplinary boundaries.
Dr. Torti grew up in Salem, Ohio, with an Argentine father and American mother, she completed her undergraduate degree in Biology at Earlham College and PhD in Tropical Ecology at the University of Utah. She has lived and worked in Europe, Africa and Latin America and speaks English, Spanish and Danish. Her post-graduate education focused on creative writing. She led Writers at Work in Salt Lake City and participated in artist residencies at Hedgebrook (Whidbey Island, WA), Sacatar, Brazil and Centre di Arte i Naturi (Farrera, Spain).
Catering: Chartwell's and Mom's Café
Books courtesy of Weller Book Works
Free public lecture, for details call 801-581-3421 or judy.jarrow@utah.edu
Dr. Eric Hinderaker: Boston's Massacre
September 24, 2017 at 3:00 p.m., Gould Auditorium, J. Willard Marriott Library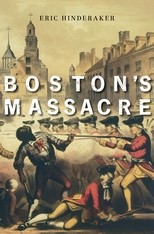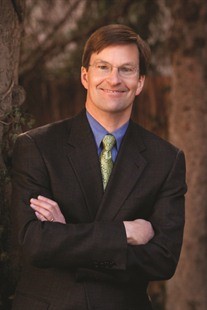 On the night of March 5, 1770, British soldiers fired into a crowd gathered in front of Boston's Custom House, killing five people. Denounced as an act of unprovoked violence and villainy, the event that came to be known as the Boston Massacre is one of the most familiar incidents in American history, yet one of the least understood.
Eric Hinderaker revisits this dramatic episode, examining in forensic detail the facts of that fateful night, the competing narratives that molded public perceptions at the time, and the long campaign afterward to transform the tragedy into a touchstone of American identity. Fundamental uncertainties about the night's events cannot be resolved. But the larger significance of the Boston Massacre extends from the era of the American Revolution to our own time, when the use of violence in policing crowd behavior has once again become a pressing public issue.
Dr. Hinderaker is the interim chair of the Department of History at The University of Utah. He received his BA Degree from Augustana College; his MA from the University of Colorado, Boulder; and his PhD from Harvard University. He is the author of several monographs and articles on early American history. His 2010 publication, The Two Hendricks: Unraveling a Mohawk Mystery (Harvard University Press), was awarded the Dixon Ryan Fox Prize by the New York State Historical Society and the Herbert H. Lehman Prize by the New York Academy of History. His latest book, Boston's Massacre, was published by Harvard University Press in 2017.
Catering: Chartwell's and Mom's Café
Books courtesy of Weller Book Works
Free public lecture, for details call 801-581-3421 or judy.jarrow@utah.edu
Doug Wright: "Utah Radio Retrospective"
April 12, 2017 at 6:00 p.m. (Reception), 7:00 p.m. (dinner), Crimson View Room (4th Floor), Student Union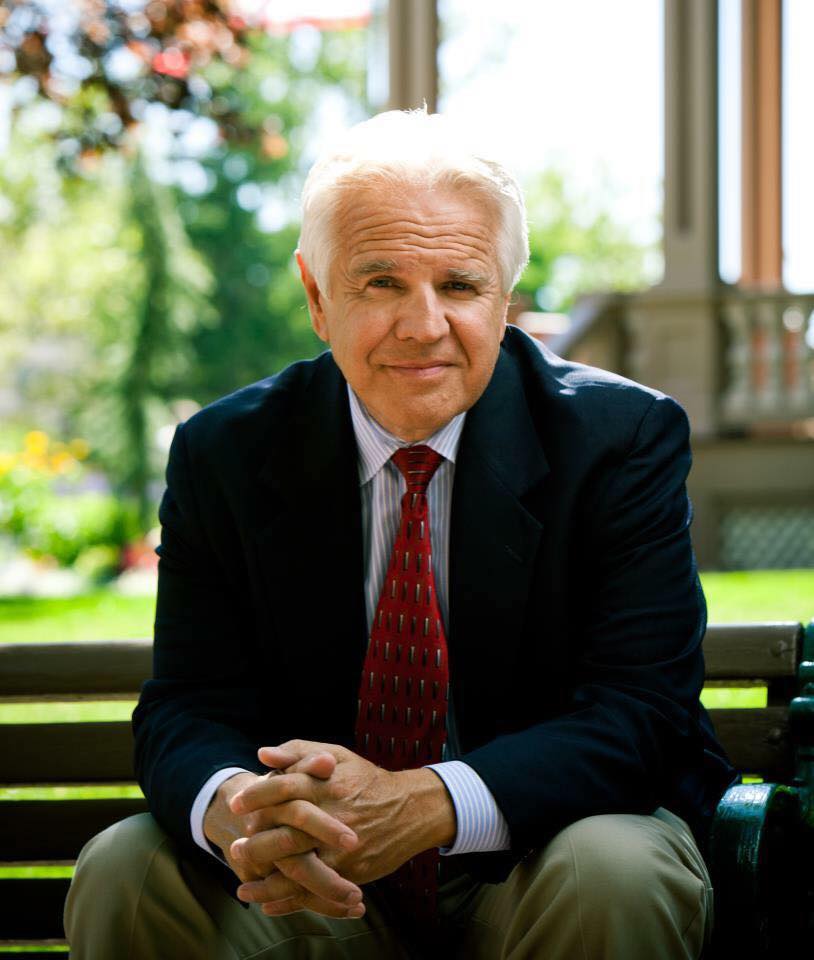 Doug Wright of KSL Radio and Television, a broadcast veteran of nearly 50 years, will share a historic review of Utah radio, with anecdotes and insights along with historic photos, sound clips, and stories about the evolution of radio in Utah and the West. He will relate stories from his own personal experiences of interviewing many well-known celebrities, authors, politicians, and give insights into some of his most memorable broadcasting opportunities.
With a professional background distinguished by public service and community involvement, Doug Wright has long been recognized as a rational, dependable voice on a myriad of local and national topics. Most of his over 40 years in the broadcast industry have been spent at KSL Radio in Salt Lake City where listeners depend on his knowledge of worldwide political and current events to keep them informed. Each Friday morning Doug hosts the ever-popular KSL Movie Show, featuring movie reviews and entertainment topics.
Doug is a Utah native, proud of pioneer roots that go back to the 1840. Raised in the Sugarhouse area, Doug began his broadcast career while still in high school. An avid reader, his natural curiosity and love of history propelled him toward his favorite hobbies of collecting books, coins, and historical memorabilia. Married for over 30 years to his wife D., they are the parents of three children. Doug is a huge REAL Salt Lake soccer fan and cheers for the University of Utah!
$50 per person, contact Judy Jarrow at judy.jarrow@utah.edu or (801)581-3421 by April 5 for tickets. Parking is free in the Alumni House lot, there is a charge for parking in the Union pay lots.
Dr. Larry R. Gerlach: "Alma Richards: Olympian"
January 29, 2017 at 3:00 p.m., Gould Auditorium, J. Willard Marriott Library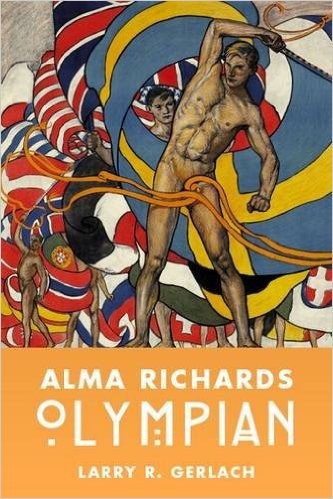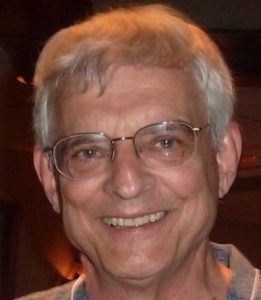 Alma Richards, as an unsung high school student, surprisingly set an Olympic record for the high jump in the 1912 Stockholm Olympics. He was the only native Utahan and member of the LDS church to win an Olympic gold medal in the twentieth century. The book traces Richards from his boyhood in rural Parowan, Utah, to Cornell and through his service as an officer in World War I and his teaching career in Los Angeles. His story is that of a remarkable athlete, but also that of a man struggling for personal fulfillment while endeavoring to retain his Mormon heritage amid his changing religious circumstances and participation.
Larry R. Gerlach is a Professor of History Emeritus, University of Utah. He received his B.S. degree in Education (1963) and M.A. in History (1965) from the University of Nebraska, and his Ph.D. in History from Rutgers University (1968), plus a Diploma from the École Dijon (1982). At the University of Utah Gerlach taught courses in Colonial and Revolutionary America, on sport in America, and on the Olympic Games. He served as the history department chair and as an associate dean of the College of Humanities and was a founding director of the U's Humanities Center. Gerlach served as an NCAA Faculty Athletics Representative and was president of the Society for American Baseball Research. Gerlach's publications include: The Men in Blue: Conversations with Umpires (1980), Blazing Crosses in Zion: The Ku Klux Klan in Utah (1982), Dining In Salt Lake City (1985), and The Winter Olympics: From Chamonix to Salt Lake (2004). Books provided by Weller Book Works will be available for the author to sign following the lecture.
Catering: Chartwell's and Mom's Café
Free public lecture, for details call 801-581-3421 or judy.jarrow@utah.edu
Dr. Gregory Prince: Leonard Arrington and the Writing of Mormon History
September 11, 2016 at 3:00 p.m., Gould Auditorium, J. Willard Marriott Library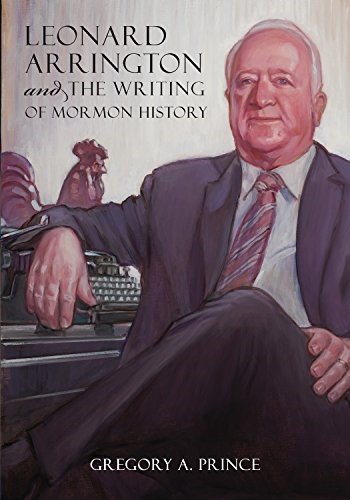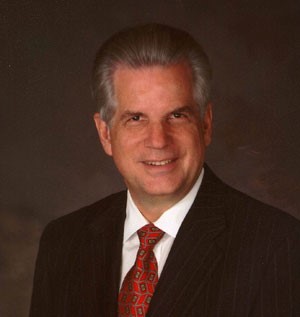 Leonard Arrington is considered by many the foremost  twentieth century historian of Mormonism. He played a key role in  establishing the Western History Association and the Mormon  History Association, and more than a half-century after its  publication, his revised doctoral dissertation,
Great Basin Kingdom:  An Economic History of the Latter-day Saints 1830-1900
, remains  a standard. But Arrington's career was not without controversy.  Gregory Prince takes an in-depth look at this respected historian  and, in telling Arrington's story, gives readers insight into the  workings of the LDS Church in the late 20th century.
 Prince's biography is the first to draw upon the remarkable  Arrington diaries (over 20,000 pages); it is supplemented by the author's interviews of more than 100 people who knew or worked with Arrington. The book is of additional significance given continuing battles between the LDS Church and scholars, which frequently gains national attention because of excommunications of prominent intellectuals.

Dr. Gregory A. Prince was born and raised in Los Angeles, California. After graduating as valedictorian from Dixie College, he attended graduate school at the University of California, Los Angeles, receiving a D.D.S. in 1973 and a Ph.D. in pathology in 1975. In 1975, he and his wife, JaLynn Rasmussen, moved to Washington D.C., for a post-doctoral fellowship at the National Institutes of Health. After spending more than a decade at NIH and Johns Hopkins University, he co-founded Virion Systems, Inc. (VSI), a biotechnology company focused on the prevention and treatment of pediatric infectious diseases. In 2006, Prince and his wife established the Madison House Autism Foundation, named after their youngest son who is autistic, for the purpose of addressing the perplexing issues facing the families of adults with autism. In recognition of his lifetime achievements, Prince was inducted into the Dixie State College Hall of Fame in 1999, and in 2012 was awarded an Honorary Doctorate of Humanities by the same institution.
Catering: Chartwell's and Mom's Café
Free public lecture, for details call 801-581-3421 or judy.jarrow@utah.edu
Pat Bagley: A Cartoonist Looks at the Political Elections of 2016
October 16, 2016 at 3:00 p.m., Gould Auditorium, J. Willard Marriott Library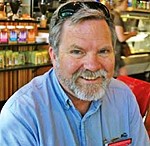 Editorial cartoonist Pat Bagley, has been taking the temperature of the state of Utah with his pen since 1979  as a journalist for The Salt Lake Tribune. During that time, he has produced more than 10,000 cartoons for  the Tribune. His cartoons have also appeared in The Washington Post, The Guardian of London, The  Times of London, The Wall Street Journal, Newsweek, and the Los Angeles Times.
 Pat is also an illustrator and author of independent political cartoons and children's books. His liberal  political stance contrasts with the conservative state of Utah, and has influenced several books of political  cartoons and humor. Bagley's 2002 book, Dinosaurs of Utah and Dino Destinations, was nominated for the  Utah Children's Book of the Year. Bagley was the recipient of the 2007 Torch of Freedom Award from the American Civil Liberties Union of Utah and was awarded the 2009 Herblock Prize for editorial cartooning by a unanimous panel of judges, made up of Garry Trudeau, Jules Feiffer and John Sherffius, representing the Herb Block Foundation.
In 2014, Bagley was a finalist for the Pulitzer Prize. In his presentation he will talk about the upcoming political elections as seen through his Salt Lake Tribune cartoons.
Catering: Chartwell's and Mom's Café
Free public lecture, for details call 801-581-3421 or judy.jarrow@utah.edu
Reflections on the Utah War after Sixty Years: Conclusions and Surprises
November 13, 2016 at 3:00 p.m., Gould Auditorium, J. Willard Marriott Library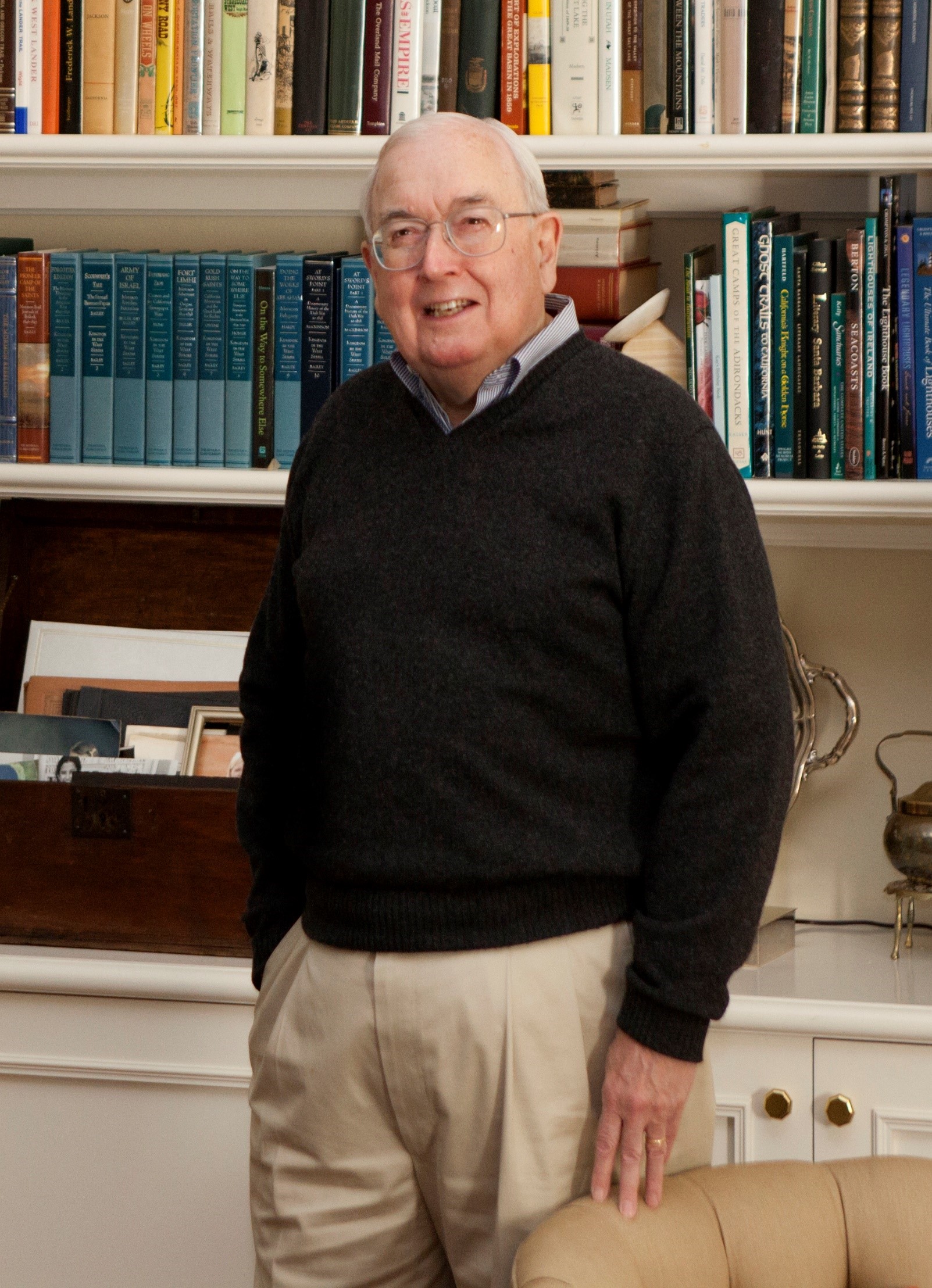 William P. MacKinnon is a historian, management consultant, and community volunteer residing in  Montecito, CA. He is an alumnus of the Mount Hermon School and, in 1960, he earned a B.A. degree  magna cum laude from Yale, where he was elected to Phi Beta Kappa. He is a past Chairman of the Yale  Library Associates and is an Associate Fellow of Yale's Davenport College. In 1962 MacKinnon received  an M.B.A. degree from the Harvard Business School.
 As an independent historian MacKinnon has published on the American West in more than thirty journals  and monographs since 1963. The award-winning first volume of his study of the Utah War of 1857-1858  (At Sword's Point) was published in 2008 by The Arthur H. Clark Company. The second volume, At  Swords Point: Documentary History of the Utah War, 1858-1859, published in 2016, is the focus of this  presentation.
 MacKinnon is a Fellow and an Honorary Life Member of the Utah State Historical Society and the recipient  of its Dale L. Morgan and LeRoy S. Axland awards. He is also a member of the Western History Association, the Organization of American Historians, and the Crossroads (Utah) Chapter of the Oregon-California Trails Association. During 2010-11 MacKinnon was President of the Mormon History Association, which has also honored him with multiple awards.
Catering: Chartwell's and Mom's Café
Free public lecture, for details call 801-581-3421 or judy.jarrow@utah.edu
Annual Spring Banquet: Michael Blanding, author of The Map Thief
April 19, 2016 at 6:30 p.m., Gould Auditorium, J. Willard Marriott Library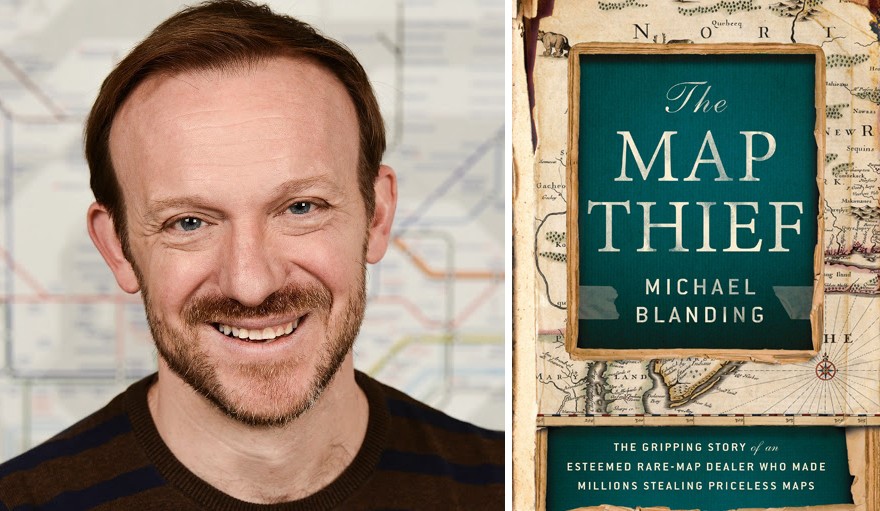 Maps have long exerted a special fascination on viewers—both as beautiful works of  art and practical tools to navigate the world. For those who collect them, however, the  map trade can be a cutthroat business, inhabited by quirky and, in some cases,  disreputable characters in search of a finite number of extremely rare objects. E.  Forbes Smiley III, esteemed and respectable antiquarian map dealer, spent years  doubling as a map thief until he was finally arrested while delicately tearing maps out  of books in the Yale University Library in 2005. Smiley would later confess to the theft  of 97 maps valued at over $3 million total, and serve three years in prison for his  crimes.

While uncovering the roots of Smiley's crimes, Blanding follows the clues in an effort to determine the truth and divulge the implications on dealers, libraries, collectors, and map lovers alike. Moreover, though Smiley swears he has admitted to all of the maps he stole, the libraries he victimized have uncovered more than a hundred more they accuse him of taking.
Please park in the visitor book store pay lot west of the Marriott Library
(Parking validations will be available)
7:00 p.m. Dinner
$50.00 per person/$90 per couple
RSVP by April 14, 2016
For reservations and dietary request contact: judy.jarrow@utah.edu
801-581-3421
Roy Webb, Multimedia Archivist: Les Voyageurs Sans Trace
April 10, 2016 at 3:00 p.m., Gould Auditorium, J. Willard Marriott Library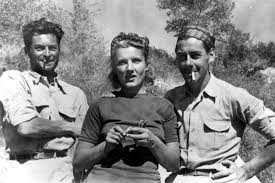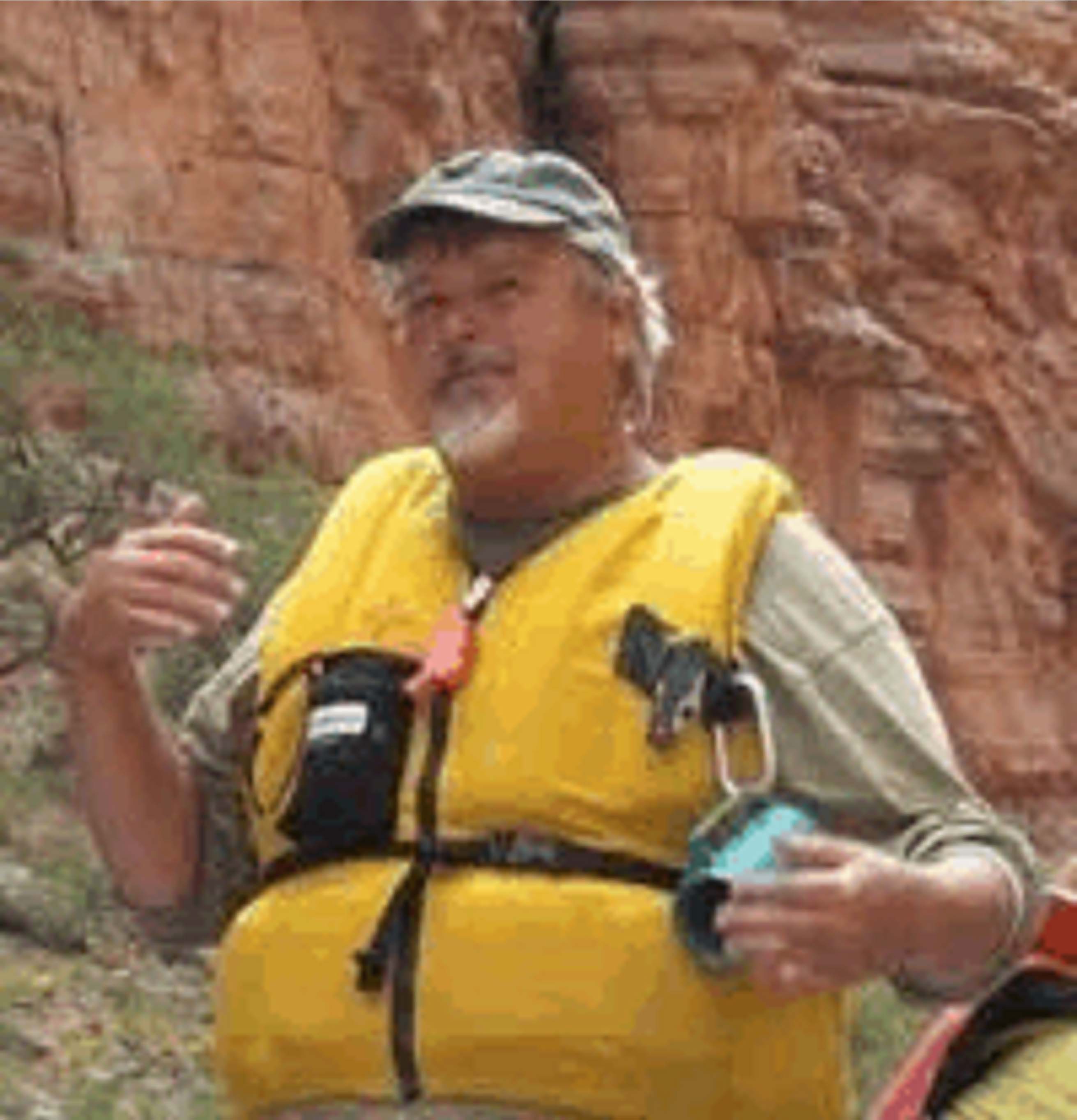 Roy Webb will introduce the film by Ian McCluskey, Les  Voyageurs Sans Trace. The film chronicles the 1938  adventures of French newlyweds, Genevieve and  Bernard de  Colmont and their friend, Antoine de Seynes. In 1938, they set  off from France on the biggest adventure of  their lives. They  had a bold, perhaps even foolhardy plan: be the first to take  kayaks down the mighty Green and Colorado rivers. They  launched from Green River, Wyoming, and emerged 900  miles and two months later in Lee's Ferry, Arizona, with their  travels documented on 16 mm color film.
In 1986, when Roy was working on his first book of Green River history, he learned of the French kayakers through contemporary newspaper accounts. Intrigued by mention of diaries being kept by the kayakers, he contacted a descendant of Antoine de Seynes and obtained a transcript of Antoine's diary and a copy of the original film. Roy then spent the next two decades searching for a film maker who would make a documentary of this fascinating story. What started as a phone call in 2010 from Ian McCluskey of Northwest Documentaries in Portland, Oregon, seeking a copy of an article about the trio that Roy had written, turned into the award-winning documentary film, Les Voyageurs Sans Trace. The copy of the original film enabled the film crew to retrace and duplicate the kayaking trip of the French adventurers. Roy ran the Green River with the filmmakers for part of their voyage.
Roy Webb is the multimedia archivist for Special Collections at the J. Willard Marriott Library. He has been running rivers since 1975 and has authored several books including If We Had a Boat: Green River Explorers, Adventurers, and Runners (1986); River Man: The Story of Bus Hatch (1989); Call of the Colorado (1994); River Running on the Green: A Brief History (2011); Lost Canyons of the Green River (2012); and numerous journal articles on the history of western rivers.
Catering: Chartwell's and Mom's Café
Free public lecture, for details call 801-581-3421 or judy.jarrow@utah.edu
Donna L. Poulton, PhD and James L. Poulton, PhD: Painters of Grand Teton National Park
Sunday, February 28, 2016 at 3:00 pm, Gould Auditorium, J. Willard Marriott Library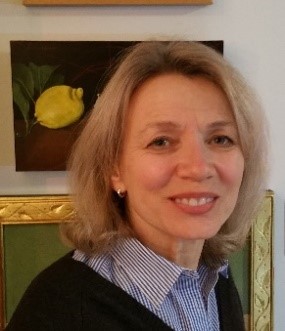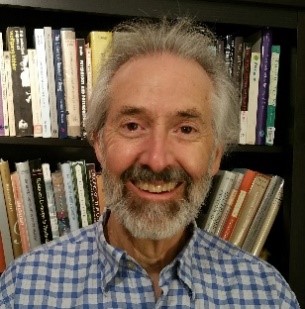 Utah author Donna Poulton has co-written some  truly beautiful and informative art books published  by Layton's Gibbs Smith Publisher: Utah Art and  Utah Artists with Robert Olpin and Vern Swanson  in 2001, Painters of Utah's Canyons and Deserts,  with Vern Swanson in 2009, and 2012's  magnificent LeConte Stewart Masterworks with  James L. Poulton, Vern Swanson and Robert  Davis.
Donna and her husband, Jim Poulton,  have written another lavish volume, published in 2015 by Gibbs Smith Publishers: Painters of Grand Teton National Park. Commissioned to commemorate the 100th anniversary of the 2016 formation of the National Park Service, this coffee-table-sized tome brings to life, in two dimensions, the Grand Teton Range and Jackson Hole area. From Edward Hopper and Thomas Moran to more contemporary works by Harrison Crandall and Conrad Schwiering, it includes more than 375 paintings, drawings and photographs of the Tetons landscape and its wildlife covering over 200 years.
Donna L. Poulton grew up in Dillon, Montana, and enjoyed a great deal of time on her grandfather's ranch there. She received her master's from Boston University's extension in Stuttgart (she spent 12 years in Germany) and later earned her Ph.D. at BYU. She has juried and curated numerous exhibitions and written widely on Utah and Western art. For seven years she was curator of Art of Utah and the West at the Utah Museum of Fine Arts and is currently the director of the Hal R. and Naoma J. Tate Foundation.
James L. Poulton, a co-author of LeConte Stewart Masterworks, has written several books and articles on psychological treatment and theory. He is a psychologist in private practice in Salt Lake City and on the faculty of the International Psychotherapy Institute based in Washington D.C.
Books provided by Weller BookWorks, catering by Chartwell's and Mom's Café
The lectures in the Gould Auditorium are free and open to the public.
For details call 801-581-3421 or judy.jarrow@utah.edu
The Electric Edge of Academe: 

The Saga of Lucien L. Nunn and Deep Springs College
Sunday, October 4, 2015 at 3:00 pm, Gould Auditorium, J. Willard Marriott Library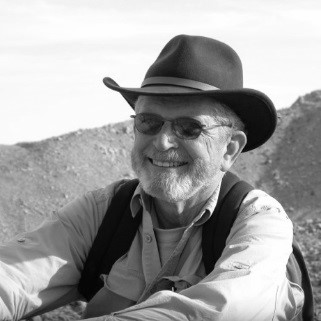 Jac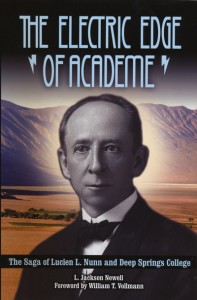 k Newell's The Electric Edge of Academe (University of Utah Press, 2015) is a bold portrayal of this progressive-era hydroelectric power magnate, Lucien L. Nunn, who, driven by a dynamic conscience, also became a force for social change and educational experimentation. In 1891, Nunn, working with Tesla and Westinghouse, pioneered the world's first commercial production of high-tension alternating current (AC) for long-distance transmission—something Thomas Edison deemed dangerous and irresponsible. After creating the Telluride Power Company, Nunn constructed the state-of-the-art Olmsted Power Plant in Provo Canyon and the Ontario Power Works at Niagara Falls. To support this new technology, he developed an imaginative model of industrial training that became so compelling that he ultimately abandoned his entrepreneurial career to devote his wealth and talents to experimenting with a new model of liberal education. In 1917, Nunn founded Deep Springs College in eastern California. The school remains one of the most daring, progressive, and selective institutions of higher learning in America. Newell examines how Nunn's radical educational ideas have survived internal and external challenges for nearly a century and explores their relevance today.

L. Jackson Newell is Professor Emeritus of Educational Leadership at the University of Utah, where he was also dean of liberal education for sixteen years. He served as president of Deep Springs College from 1995 to 2004. His previous books include Maverick Colleges, Creating Distinctiveness: Lessons from Uncommon Colleges (with Barbara Townsend), and Matters of Conscience, a biography of Sterling M. McMurrin.

Books provided by Weller BookWorks /Catering by Mom's Café
Free public lecture, for details call 801-581-3421/judy.jarrow@utah.edu
¡Tequila! Distilling the Spirit of Mexico
Sunday, September 13, 2015 at 3:00 p.m. in the Gould Auditorium, J. Willard Marriott Library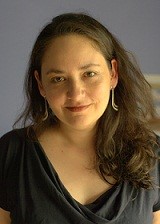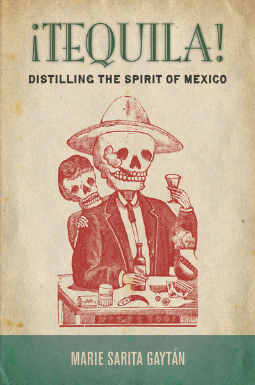 Sarita Gaytán joined the University of Utah in 2011. She teaches in Sociology and  Gender Studies. Before coming to the University of Utah, she worked at New York  University, where she was a faculty fellow in Latino Studies.
 Her book, ¡Tequila! Distilling the Spirit of Mexico, was published by Stanford  University Press in November 2014. In it, she examines how tequila became  Mexico's national drink. Starting in the colonial era and tracing the drink's rise through  the present day, ¡Tequila! illustrates how national symbols reveal and conceal stories  about a place, a culture, and a people.
 "This riveting, beautifully-written book presents a groundbreaking examination of why  and how tequila has achieved special distinction as a national symbol. Especially  impressive is Gaytán's discussion of the ritual practices associated with tequila and the multiple ways in which the drink has come to represent both tradition and modernity. Simply terrific." (Stanley H. Brandes review)
"Revolutionary figures, such as Pancho Villa (though a known teetotaler), became inextricably linked to the macho, tequila-drinking heroes of Mexico's past. Mexican cinema helped entrench tequila in the romantic vision of the cowboy culture of the strongly European Jalisco state." (F. H. Smith review)
Books provided by Weller BookWorks /Catering by Chartwell's and Mom's Café. The lectures in the Gould Auditorium are free and open to the public. For details call 801-581-3421 or judy.jarrow@utah.edu  
Final Light: The Life and Art of V. Douglas Snow
Sunday, February 1, 2015, 3:00 PM in the Gould Auditorium at J. Willard Marriott Library


 The motivating force behind Frank  McEntire's latest book, Final  Light: The Life  and Art of V. Douglas Snow (University of  Utah Press, 2013)was to document Snow's "visual language"—forged early in his career  from abstract expressionist influences  typified by Willem de Kooning, Joan Mitchell,  Robert Motherwell, and Franz Kline,  among others. Final Light represents the first  book to examine the legacy of this significant  Utah educator and painter. Renowned  scholars, writers, and activists who are  familiar with Snow's work—many of whom were his close friends—recount personal experiences with the artist and delve into his motives, methods, and reputation. The volume not only offers their commentaries, but also contains more than 80 exquisite full-color reproductions of Snow's paintings, dating from the 1950s until 2009, when he died in an auto accident at the age of eighty-two.
A nationally recognized artist, Snow chose to stay in Utah where, when not teaching at the University of Utah, he roamed the southern Utah desert gaining inspiration from the red rock formations, especially the Cockscomb outside his studio near Capitol Reef National Park. Snow said, "Every artist probably wonders if he or she made the right decision to dig in to a certain place." He dug into the landscape in and around Southern Utah and never regretted it. Final Light will appeal to art historians and art lovers, especially those interested in abstract expressionism and the art of Utah, the West, and the Southwest. 
Frank McEntire, former executive director of the Utah Arts Council, is well known in Utah for his work of the past thirty years as a sculptor, curator, writer, and arts administrator. His sculptural works have been exhibited in Idaho, New Mexico, Texas, and Utah, and he has curated exhibitions for most major museums and art centers in the state. His decade of published reviews as the art critic for The Salt Lake Tribune and Salt Lake Magazine, as well as essays for other magazines and catalogs, provide insightful documentation of visual art trends in the western region.
Books provided by Weller BookWorks /Catering by Mom's Café
Free public lecture, for details call 801-581-3421/judy.jarrow@utah.edu   
South Pass: Gateway to a Continent
Sunday, November 2, 2014, 3:00 PM in the Gould Auditorium at J. Willard Marriott Library
Wyoming's South Pass has received much attention in lore and memory, but attracted no serious book-length study—until now. In his book, South Pass: Gateway to a Continent (University of Oklahoma Press, 2014), award-winning author Will Bagley explains its significance to the nation's history and to the development of the American West. Nowhere can travelers cross the Rockies as easily as through this high, treeless valley in Wyoming immediately south of the Wind River Mountains.
Fur traders first saw South Pass in 1812 and from the early 1840s until the completion of the Union Pacific and Central Pacific Railroads almost forty years later, emigrants on the Oregon, California, and Mormon Trails used South Pass in transforming the American West in a single generation. Bagley traces the peopling of the region by the earliest inhabitants and adventurers, including Indian peoples, trappers and fur traders, missionaries, and government-commissioned explorers. Later, California gold rushers, Latter-day Saints, and families seeking new lives went through this singular gap in the Rockies. The Overland Stage, Pony Express, and first transcontinental telegraph all came through the region. Without South Pass, overland wagons beginning their journey far to the east along the Missouri River could not have reached their destinations in a single season and western settlement might have been delayed for decades. Nearly a century later, President Dwight D. Eisenhower designated South Pass as one of America's first National Historic Landmarks.
From 1967-68 Bagley attended Brigham Young University and, in 1971, he obtained a B.A. in history from  the University of California at Santa Cruz. He was a Research Associate at Yale University's Beinecke Library in 2000 and was the library's Archibald Hanna Jr. Fellow in American History in 2009. During the 2008 academic year, he served as a Wallace Stegner Centennial Fellow at the University of Utah's Tanner Humanities Center. Bagley has worked as a historical consultant for National Geographic magazine, the National Park Service, the Wyoming State Historical Preservation Office, the Nevada Humanities Council, and for more than a dozen documentary films including A&E Television's Mountain Meadows Massacre and The Mormon Rebellion, and PBS's, The Mormons.
Will has published extensively. He is the author and editor of twenty books and two multi-volume series. He is the editor of the Kingdom in the West Series (published by Arthur H. Clark) and the author of the projected four-volume history, Overland West: The Story of the Oregon and California Trails (University of Oklahoma Press). He has authored numerous articles and reviews in professional journals, such as the Western Historical Quarterly , Utah Historical Quarterly, Overland Journal, The Journal of Mormon History , and Montana: The Magazine of Western History. Bagley has won numerous awards including a Spur Award from Western Writers of America, the Bancroft History Prize from the Denver Public Library, Westerners International Best Book, and the Western History Association Caughey Book Prize for the most distinguished book on the history of the American West. He currently serves on the Friends of the Marriott Library advisory board.
Book signing and light refreshments following the lecture
Books provided by Weller BookWorks/Catering by Mom's Café
Free public lecture, for details call 801-581-3421  
---
Joseph's Temples: The Dynamic Relationship Between Freemasonry and Mormonism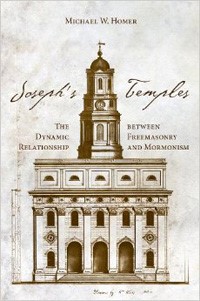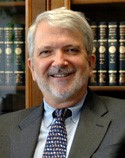 Sunday, September 28, 2014, 3:00 PM in the Gould Auditorium at J. Willard Marriott Library
Featuring: Author Michael Homer
The apparent parallels between Mormon ritual and doctrine and those of Freemasonry have long been recognized. That Joseph Smith, Brigham Young, and other early church leaders were Masons, at least for a time, is common knowledge. Yet while early historians of the LDS Church openly acknowledged this connection, the question of influence was later dismissed and almost became taboo among faithful church members. Just as Mormons have tried to downplay any ties to Freemasonry, Masons have sought to distance themselves from Mormonism. In Joseph's Temples, Michael Homer reveals how deeply the currents of Freemasonry and Mormonism entwined in the early nineteenth century. He goes on to lay out the declining course of relations between the two movements, until a détente in recent years.

There are indications that Freemasonry was a pervasive foundational element in Mormonism and that its rituals and origin legends influenced not just the secret ceremonies of the LDS temples, but also such important matters as the organization of the Mormon priesthood, the foundation of the women's Relief Society, the introduction and concealment of polygamy, and the church's position on African Americans' full membership. Freemasonry was also an important facet of Mormons' relations with broader American society.

The two movements intertwined within a historical context of early American intellectual, social, and religious ferment, which influenced each of them and in varying times and situations placed them either in the current or against the flow of mainstream American culture and politics. Joseph's Temples provides a comprehensive examination of a dynamic relationship and makes a significant contribution to the history of Mormonism, Freemasonry, and their places in American history.

Michael W. Homer practices law in Salt Lake City. He is an award-winning author and has published numerous articles in the fields of law and Mormonism. He is the editor of On the Way to Somewhere Else: European Sojourners in the Mormon West, 1834–1930 (University of Utah Press, 2010). 
Book signing and light refreshments following the lecture
Books provided by Weller BookWorks/Catering by Mom's Café
Free public lecture, for details call 801-581-3421  
Gasa Gasa Girl Goes to Camp: A Nisei Youth Behind a World War II Fence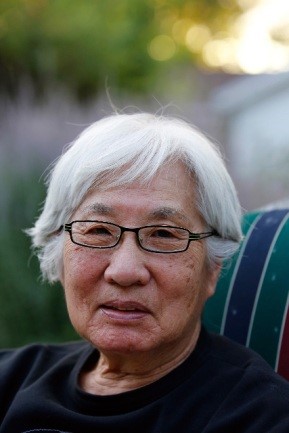 Sunday, September 7, 2014, 3:00 PM in the Gould Auditorium at J. Willard Marriott Library
Featuring: Author Lily Yuriko Nakai Havey
The memoir by Lily Yuriko Nakai Havey, Gasa Gasa Girl Goes to Camp: A Nisei Youth behind a World War II Fence (University of Utah Press, 2014) details Lily's coming of age in two Japanese American internment camps. Lily Yuriko Nakai Havey was born in Los Angeles, California.  Her parents immigrated from Japan making Lily a second generation Japanese American, or Nisei.  When President Franklin D. Roosevelt signed Executive Order 9066 on February 19, 1942, allowing military authorities to exclude anyone from anywhere without trial or hearing, the Japanese—even those born in America and therefore citizens—were swiftly interned, labeled as enemies. Lily and her family were forcibly moved to internment camps, first to the Santa Anita Assembly Center, then to a permanent camp at Granada, Colorado, the Amache Relocation Center. 
After World War II ended, in 1945 the family moved to Salt Lake City where Lily attended junior high school and high school. After graduating from high school, she attended the New England Conservatory of Music in Boston and graduated with a Bachelor of Music degree.  Lily also earned graduate degrees in Fine Arts and Far Eastern Studies at the University of Utah. For 13 years she taught English, Humanities, and Creative Writing at Skyline High School and Cottonwood High School and was the sponsor of the literary magazine at both schools. 
After retiring from teaching, Lily pursued a career in stained glass and later, watercolors.  Although retired from her career in stained glass, she still accepts occasional commissions for stained glass panels.  Lily is also engaged in speaking about her war time experiences and presents slide shows of her watercolors depicting scenes of life in the internment camps.  Ms. Havey resides in Salt Lake City with her husband and has two sons and one granddaughter. 
For more information please contact Judy Jarrow at 801-581-3421
25th Street Confidential: Drama, Decadence, and Dissipation along Odgen's Rowdiest Road
Sunday, April 6, 2014, 3:00 PM in the Gould Auditorium at the J. Willard Marriott Library
Featuring: Author Val Holley
25th Street Confidential traces Ogden's transformation from quiet hamlet to chaotic transcontinental railroad junction as waves of non-Mormon fortune seekers swelled the city's population. The street's outsized role in Ogden annals illuminates larger themes in Utah and U.S. history. Most significantly, 25th Street was a crucible of Mormon-Gentile conflict, especially after the non-Mormon Liberal Party deprived its rival, the People's Party, of long-standing control of Ogden's municipal government in 1889. In the early twentieth-century the street was targeted in statewide Progressive Era reform efforts, and during Prohibition it would come to epitomize the futility of liquor abatement programs.

This first full-length treatment of Ogden's rowdiest road, by Val Holley, spotlights larger-than-life figures whose careers were entwined with the street: Mayor Harman Ward Peery, who unabashedly filled the city treasury with fees and fines from vicious establishments; Belle London, the most successful madam in Utah history; and Rosetta Ducinnie Davie, the heiress to London's legacy who became a celebrity on the street, in the courts, and in the press. Material from previously unexploited archives and more than one hundred historic photos enrich this narrative of a turbulent but unforgettable street.
Val Holley is a native of Weber County, Utah, attended Weber State College, and received a BA in journalism from BYU, a JD from the University of Utah, and an MLS from the Catholic University of America. For three decades he has been a law librarian and an independent historian in Washington, DC. He is the author of James Dean: The Biography and Mike Connolly and the Manly Art of Hollywood Gossip.
From: University of Utah Press Release
For more information please contact Judy Jarrow at 801-581-3421
Intimate: Writing the Dual Hybrid Biography
Sunday, February 23rd, 2014, 3:00 PM in the Gould Auditorium at the J. Willard Marriott Library
Featuring: Author Paisley Rekdal
Intimate: AnAmerican Family Photo Album (Tupelo Press, 2012) is a hybrid memoir and "photo album" that blends personal essay, historical documentary, and poetry to examine the tense relationship between self, society, and familial legacy in contemporary America. Typographically innovative, Intimate creates parallel streams, narrating the stories of the relationship between her Norwegian-American father and her Chinese American mother, and between the photographer Edward S. Curtis, and Curtis's murdered Apsaroke guide, Alexander Upshaw. The result is panoramic, a completely original literary encounter with intimacy, identity, family relations, and race.  - Tupelo Press
Paisley Rekdal is also the author of a book of essays, The Night My Mother Met Bruce Lee (Pantheon, 2000; Vintage, 2002), and four books of poetry, A Crash of Rhinos, Six Girls without Pants, The Invention of the Kaleidoscope, and Animal Eye. Her work has received a Village Voice Writers on the Verge Award, a Fulbright Fellowship, and the Amy Lowell Poetry Traveling Fellowship. Her poems and essays have been featured in The New York Times Magazine, Nerve, American Poetry Review and on NPR. She received the University of North Texas Rainer Maria Rilke Poetry award in 2013 and, Animal Eye, was a finalist for the 2013 Kingsley Tufts award in poetry. She is the creator and managing editor for Mapping Salt Lake City, a community-written web atlas that maps the various communities and neighborhoods of Salt Lake City through critical and creative literature, interactive maps, and multi-media projects (www.mappingslc.org). Paisley is a professor of English at the University of Utah.
Tracks in the Amazon: The Day-to-Day Life of the Workers on the Madeira-Mamore Railroad
Tuesday, December 3rd, 2013, Noon - 1:30 PM
in the Gould Auditorium at the J. Willard Marriott Library
Featuring: Authors Gary Neelman and Rose Neelman
When construction of the Madeira-Mamoré Railroad began in 1867, Bolivia had lost its war with Chile, causing it to become landlocked and unable to ship its minerals and other products from the Pacific Coast. Since Bolivia needed to find a way to move products from the Atlantic Coast, the government decided a railroad should be built around the Madeira River—which originates in Bolivia and travels almost 2,000 miles through Brazil to the Amazon—facilitating shipment to foreign markets via the Amazonian waterway. Completion of the railroad was initially stalled by lack of funding, but the project was resurrected in the early twentieth century and completed in 1912. Intended as an integral piece of the rubber export industry, the railroad became unnecessary once the world supply of rubber moved from Brazil to Asia.

Although there have been many brief chronicles and writings about the Madeira-Mamoré Railroad over the years, most barely scratch the surface of this incredible story. Of particular import in Tracks in the Amazon are the photographs—which until now have rarely been seen—taken by Dana Merrill, a New York photographer hired to document the construction of the railroad. It also includes reproductions of the Porto Velho Marconigram, an English-language newspaper written for and by the American expatriates who lived in the construction headquarters at Porto Velho. Because this unique railroad traversed the densest tropical jungle on earth, more than 10,000 workers lost their lives laying the first five miles of track. The images and descriptions of the life of the workers on the railroad illustrate the challenges of working in the jungles—the unforgiving climate, malaria and yellow feverbearing mosquitoes, and the threat of wild animals—which made conditions for the workers next to impossible.
For more information please contact Judy Jarrow at 801-581-3421
Roads in the Wilderness: Conflict in Canyon Country
Sunday, November 24th, 2013 at 3:00PM
in the Gould Auditorium at the J. Willard Marriott Library
Featuring: Winner of the Wallace Stegner Prize in American Environmental or Western History author Jedediah S. Rogers
For more information please contact Judy Jarrow at 801-581-3421
The Selected Letters of Bernard DeVoto and Katharine Sterne
Sunday, October 27th, 2013 at 3:00PM
in the Gould Auditorium at the J. Willard Marriott Library
Featuring: Professor Emeritus and author Mark Devoto
Bernard DeVoto was an historian, critic, editor, professor, political commentator, and conservationist, and above all a writer of comprehensive skill. A busy man with a busy life, DeVoto found time to write and answer letters in abundance. In 1933 he received a fan letter from Katharine Sterne, a young woman hospitalized with tuberculosis; his reply touched off an extraordinary eleven-year correspondence. Sterne had graduated with honors from Wellesley College in 1928 and had served as an assistant art critic at the New York Times before her illness. Despite her enforced invalidism she maintained an active intellectual life. Sterne and DeVoto wrote to each other until her death in 1944, sometimes in many pages and as often as twice a week, exchanging opinions about life, literature, art, current events, family news, gossip, and their innermost feelings. DeVoto's biographer, Wallace Stegner, states that in these letters DeVoto "expressed himself more intimately than in any other writings." Although their correspondence amounted to more than 868 letters (and is virtually complete on both sides), DeVoto and Sterne never met, both of them doubtless realizing that physical remoteness permitted a psychological proximity that was deeply nourishing.
Mark DeVoto, musicologist and composer, is an expert in early 20th-century music. A graduate of Harvard College (1961) and Princeton University (Ph.D., 1967), he is professor emeritus of music at Tufts University. In 1997 he edited the Altenberg Lieder, op. 4, for the new edition of Alban Berg's complete works, and wrote the revised fourth (1978) and fifth (1987) editions of Harmony by his teacher Walter Piston. In 2004 he published Debussy and the Veil of Tonality: Essays on his Music (Pendragon Press).
For more information please contact Judy Jarrow at 801-581-3421
To Conserve Unimpaired: The Evolution of the National Park Idea
Sunday, September 8th, 2013 at 3:00PM
in the Gould Auditorium at the J. Willard Marriott Library
Featuring: Wallace Stegner Professor of law and University Distinguished Professor, Dr. Robert Keiter
When the United States first established the national park system in 1916, the goal "to conserve unimpaired" seemed straightforward. In his recently published book entitled To Conserve Unimpaired: The Evolution of the National Park Idea (Island Press, 2013), Dr. Robert Keiter traces the history of the idea of a national park system from its inception. In addition to tracing the original concept of national parks as wilderness sanctuaries, playgrounds and educational facilities, he examines key controversies that have shaped the parks and park management efforts over the decades to accommodate growing mass tourism while still preserving them as wilderness areas.
In his book, Keiter argues that parks cannot be treated as special islands, but must be managed as the critical cores of larger ecosystems and that the National Park Service must work with surrounding areas so that the parks can meet the needs of critical habitat, clean air and water while at the same time providing sanctuaries where people can experience nature. He maintains that the goal of conserving, unimpaired, must remain, but that the national park idea can and must go much farther. 
Dr. Keiter is the Wallace Stegner Professor of Law, University Distinguished Professor, and founding Director of the Wallace Stegner Center for Land, Resources, and the Environment at the University of Utah's S.J. Quinney College of Law.
For more information please contact Judy Jarrow at 801-581-3421
Music to Die For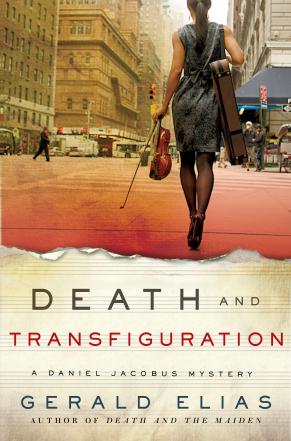 Sunday, March 24th, 2013 at 3:00PM
in the Gould Auditorium at the J. Willard Marriott Library
Featuring: Award-winning author and musician Gerald Elias
Gerald Elias is an acclaimed author and musician. A former violinist with the Boston Symphony and associate concertmaster of the Utah Symphony, he has concertized on five continents as violinist and conductor, and his compositions have been performed throughout the United States. Since 2004 he has been music director of the Vivaldi by Candlelight concert series in Salt Lake City, and since 1989 a faculty member of the University of Utah. His award-winning Daniel Jacobus mystery series, based upon experiences gleaned from his lifelong musical career, takes place in the dark corners of the classical music world and has won extensive critical praise. In addition to his latest novel, Death and Transfiguration (Minotaur Books 2012), he is also the author of Devil's Trill (Minotaur, 2009) which was selected by Barnes and Noble for their 2009 Discover Great New Writers catalog; Danse Macabre (Minotaur 2010), hailed as one of the top five mysteries in 2010 by Library Journal and named the Book of the Year award for fiction from the Utah Humanities Council in 2010; and Death and the Maiden (Minotaur 2011).
 For more information please contact Judy Jarrow at 801-581-3421
My Canyonlands: The Adventurous Life of Kent Frost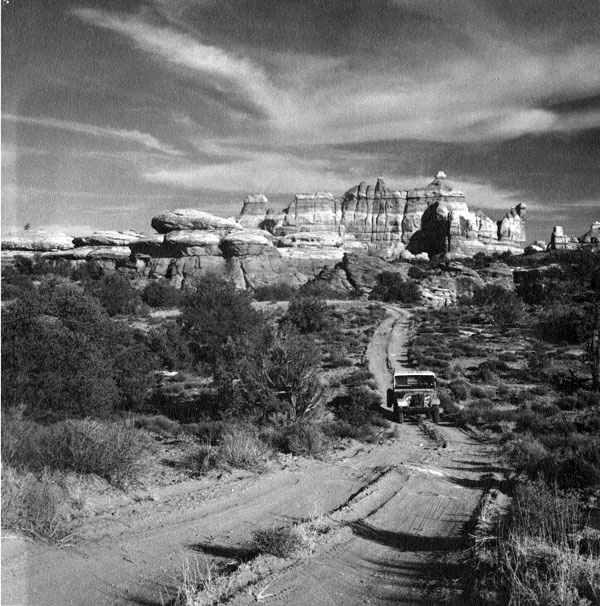 Sunday, February 24th, 2013 at 3:00PM
in the Gould Auditorium at the J. Willard Marriott Library
Featuring: Award-winning documentary filmmaker Chris Simon
Chris Simon will show and then discuss her film, My Canyonlands: The Adventurous Life of Kent Frost. Kent Frost, now 96, is the last of the old time river-runners and a legendary backcountry guide from southeastern Utah's canyon country. As a boy, Kent explored the wild canyons on foot; as a man, he ran its rivers, developed backcountry tourism, and helped create Canyonlands National Park. Simon's beautiful and intimate film reveals how the power of place can give shape and meaning to a life that makes a difference. My Canyonlands is an enthralling portrait of an American original and his fierce love of the land.
Celebrating: Willam Christensen and Fifty Years of Ballet West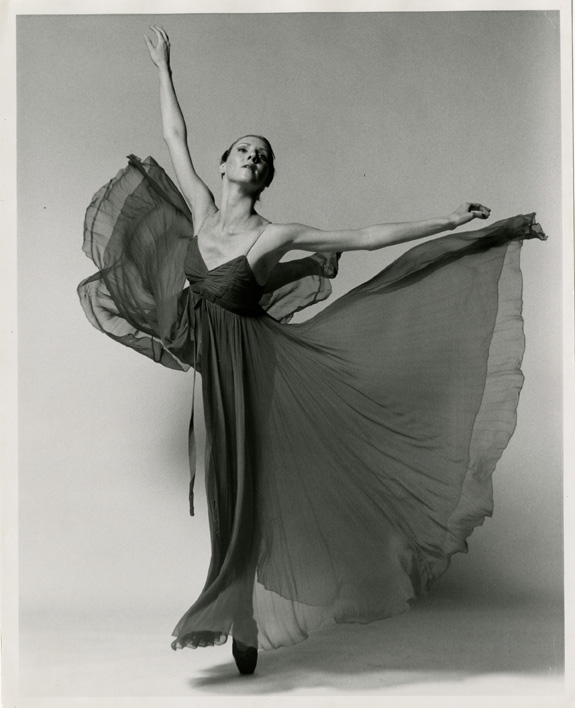 Sunday, January 27th, 2013 at  3:00PM
in the Gould Auditorium at the J. Willard Marriott Library
Featuring: Adam Sklute, Bruce Caldwell, Barbara Hamblin and  Rosanne Lazzara
Moderator: Ken Verdoia
Fifty years ago, Ballet West was established by Willam F. Christensen and Utah's "First Lady of the Arts" Glenn Walker Wallace in Salt Lake City in 1963. Christensen had established the first ballet department in an American university at The University of Utah in 1951, which grew into the Utah Civic Ballet, Ballet West's first incarnation. Christensen developed a distinctly American and theatrical repertoire for his company based on his early training in Utah and New York City. He built a strong connection to the works of George Balanchine and created the first full-length American productions of Coppélia, Swan Lake, and his production of The Nutcracker, which remains in Ballet West's repertoire and was performed at the Kennedy Center in December of 2012.
An accompanying exhibit of archived manuscript and photographic materials will be on display in the Special Collections Reading Room Through February 28th. Highlights include costumes on loan from Ballet West.