The Great War: Here and Over There
 




Curated by Luise Poulton, 2014

Exhibition poster designed by David Wolske, 2014
Digital exhibition produced by Jon Bingham, with assistance from Scott Beadles, 2018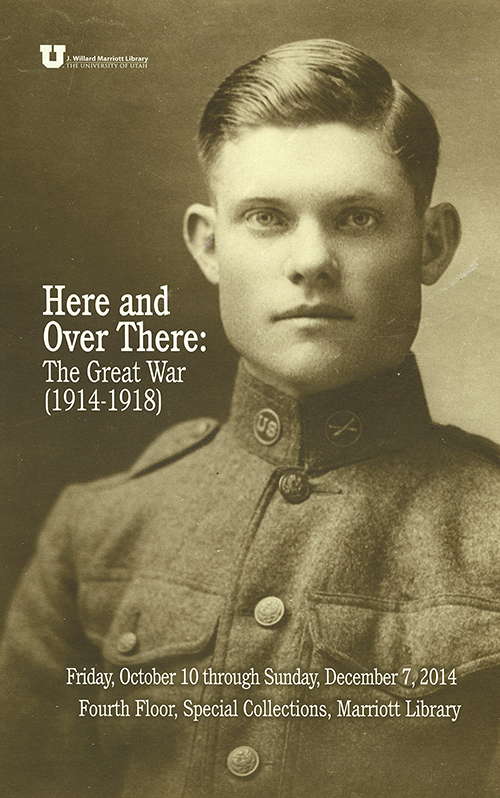 ---
NATIONAL PEACE CONGRESS: PROCEEDINGS OF THE...

Chicago: Peterson Linotype Co, 1909
JX1932 1909
Speakers at the May 1909 Chicago Second National Peace Congress included Jane Addams, Samuel Gompers, and Count von Bernstorff. The Congress brought together five hundred and sixty delegates from thirty-two mostly mid-western and southern states. Invitations were sent to peace societies, philanthropic associations, educational institutions, business organizations, and city and state governments. The response from mayors and governors was nearly one hundred percent. But the overwhelming voice of influence came from college professors who helped students of international law make the program comprehensive and informative. A meeting for teachers introduced two organizations for the principles of peace – the American School Peace League and the Young Peoples International Federation League. Another meeting introduced the same theme for religious sermons in churches and synagogues. Some disruption occurred when the editor of Chicago's Socialist newspaper asked for formal recognition of socialism as the "greatest peace force in the world." After what was reported by the New York Times as "great confusion," the appeal was rejected. The adopted platform resolutions began, "Resolved, That public war is now out of date, a relic of barbarism unworthy of our time, and that the nations of the world, by joint agreement, by a league of peace among themselves, ought to make its recurrence hereafter impossible..." Five years after the Congress was held, the entire world was engulfed in a war that would affect the rest of the twentieth century.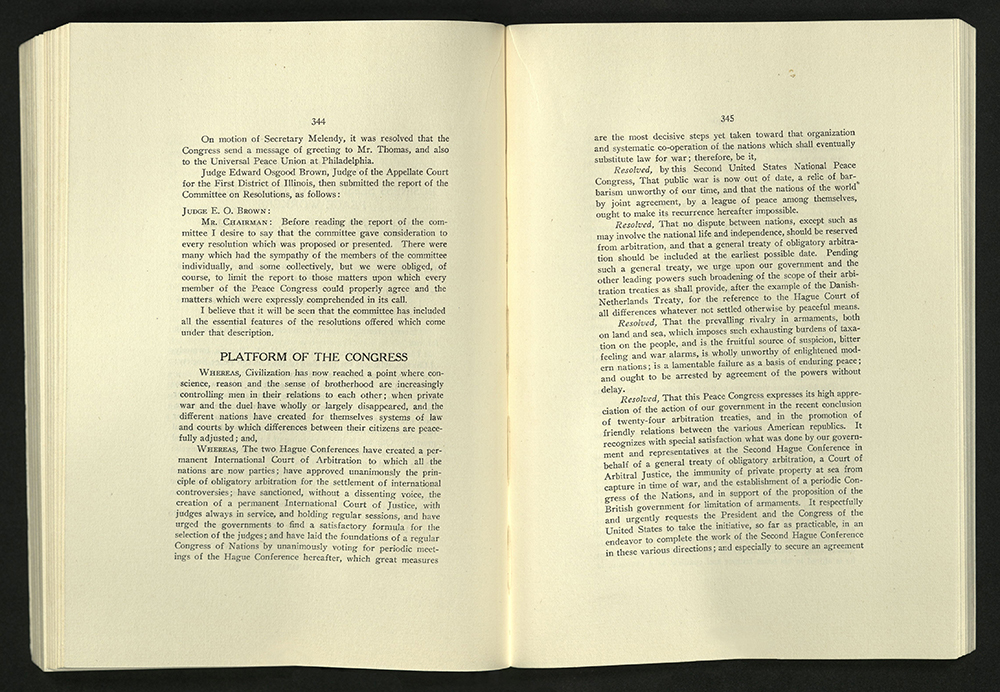 ---
---
---
---
---
---
---
---
---
---
---
---
---
---
---
---
---
---
---
---
---
---
---
---
---
---
---
---
---
---
---
---
---
---
---
---
---
---
---
---
---
---
---
---
---
---
---
---
---
---
---
---
---
---
---
---
---
---
---
---
---
---
---
---
---
---
---
---
---
---
---
---
---
---
---
---
---
---
---
---
---