Are you Normal?
Friday, April 14 – Monday, June 26, 2017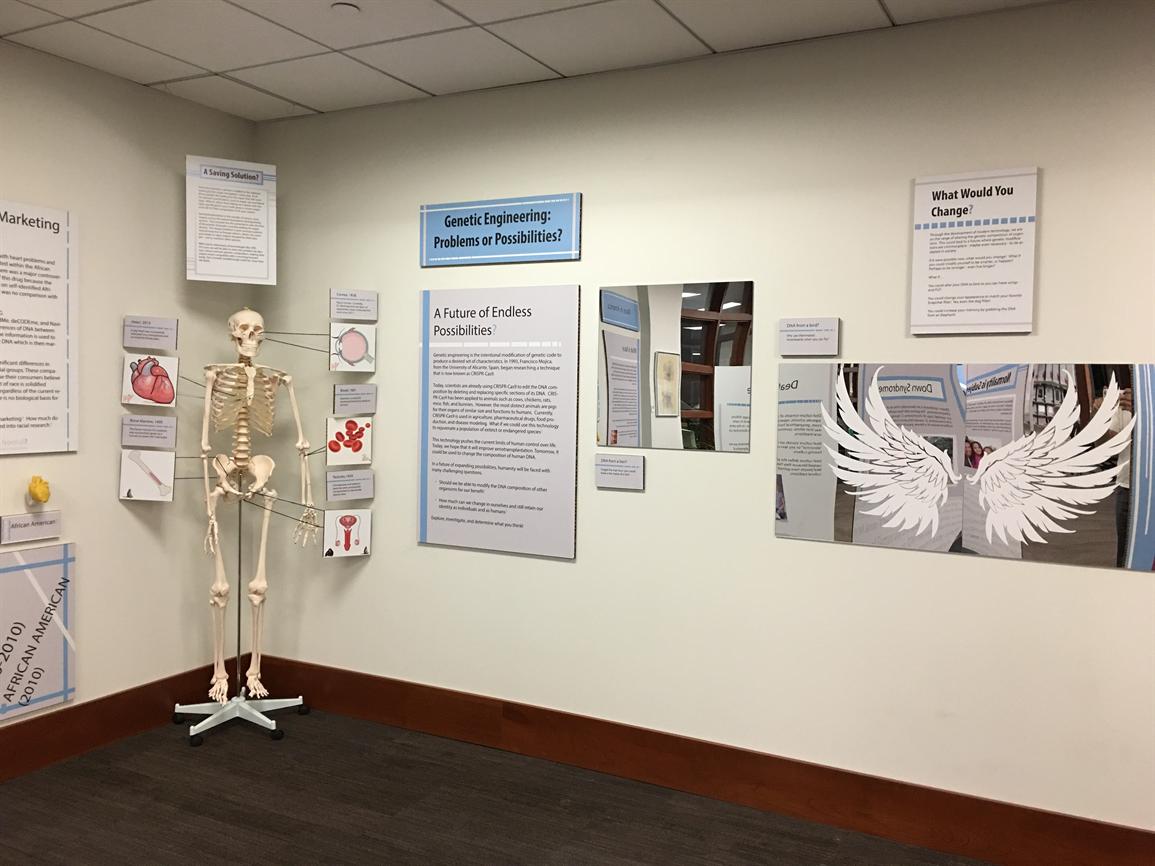 We invite you to explore the great range of human diversity with us. The biological bases for who we are–as humans and as individuals–are not fixed and not uniform. No two of us are the same. As a result, categories constructed to divide us from each other, based on concepts like race or gender, need to be examined and questioned.

Even those variations that fall farther from the average–those we typically deem "disabilities," like deafness and Down syndrome–bring tangible and intangible benefits to those who carry them and the communities in which they live.

Give the challenge of defining "normal," new genetic tools that promise to correct "abnormalities" and improve human life demand scrutiny. What are their promises and pitfalls? They may empower parents desperate to change the biological inheritance of their offspring. But they may also further privilege those with many advantages.

These technologies also suggest radical possibilities: Could we amplify the already vast diversity of human forms? Why not consider the strengths of other species–and reimagine our own?

Join us, and ask yourself…Are you normal? Campus Locations: Marriott Library - J. Willard (M LIB)
Room Name/Number: Level 2, Dumke Fine Arts Library
Cost: Free
Transportation / Parking: Park in the visitor parking lot, west of the library, next to the bookstore., www.lib.utah.edu…
Contact Name: Ian Godfrey
Contact Email: ian.godfrey@utah.edu
Campus Wide Event: Yes
More info: lib.utah.edu
Read More!