Contained, New Works by Wendy Wisch...
Wednesday, March 12, 2014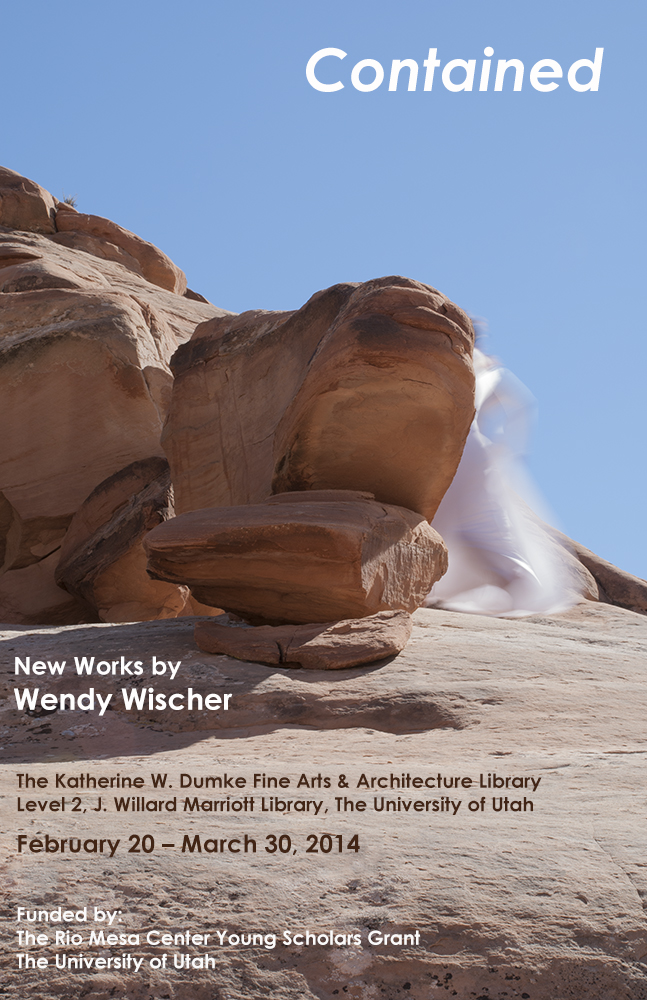 These are the first seven images in a series of photographic, video, and sound work by the artist, Wendy Wischer, that explore being trapped or contained in vastness--the vastness of the land, the vastness of the sky, and the vastness of the history of place. The series also explores being "contained" by intangible boundaries, whether they be emotional, cultural, or intellectual.



The creation of these photos was part of a research grant funded through the Young Scholars Grant and Rio Mesa at the University of Utah. There are similar grant opportunities through Rio Mesa for undergraduate and graduate students as well as junior faculty in a wide variety of areas including the arts and creativity. Event Calendars: College of Fine Arts, Marriott Library, University of Utah, Utah Museum of Fine Arts (UMFA)
Event Sub-Calendars: College of Fine Arts » Art & Art History, University of Utah » Arts, University of Utah » Faculty
Event Categories: Exhibitions
Campus Locations: Marriott Library - J. Willard (M LIB)
Room Name/Number: The Katherine W. Dumke Fine Arts & Architecture Library, Level 2
Ongoing Event: Yes
Campus Wide Event: Yes
Cost: FREE and open to the public
Transportation/Parking: Pay parking lot located at the library's west entrance
Contact Name: Fine Arts Reference Desk
Contact Phone: 801-581-8104
Read More!