Yellow Leaves, Shakespeare and his ...
Ongoing through Monday, October 31, 2016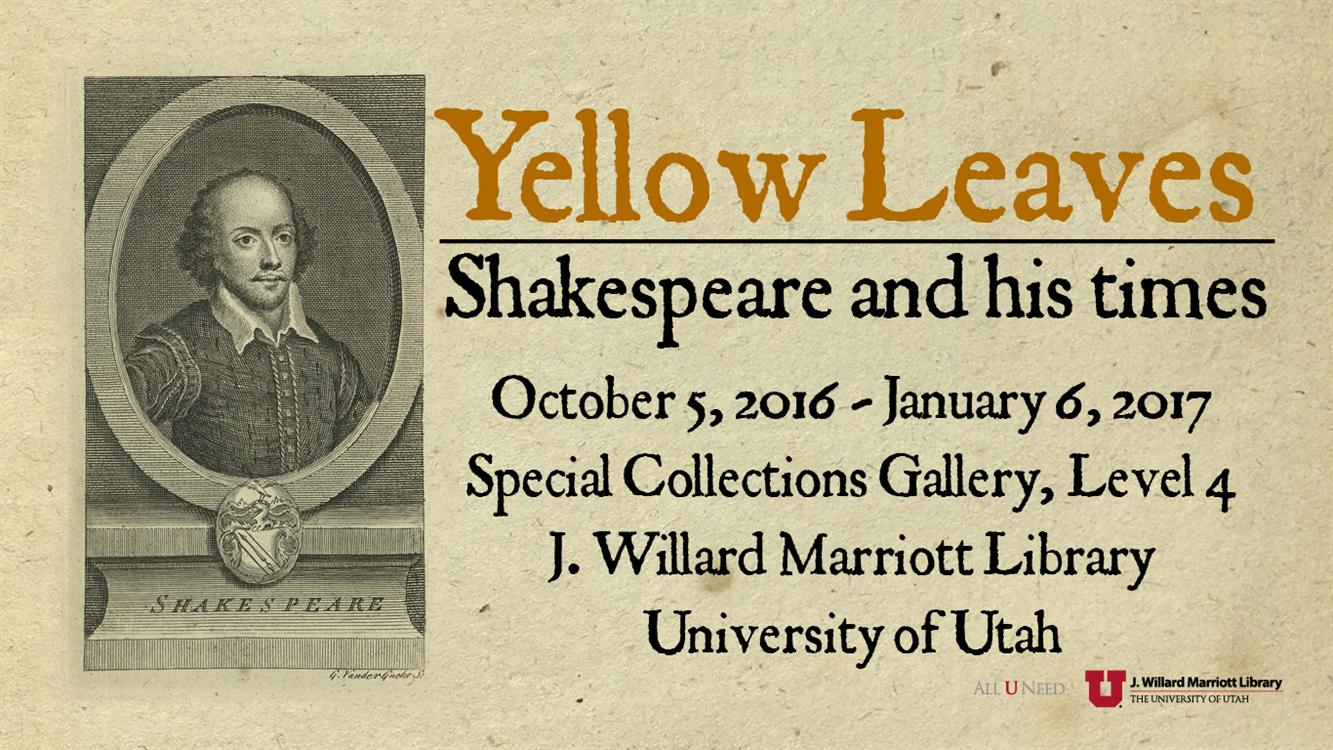 In commemoration of the 400th anniversary of the death of William Shakespeare, the J. Willard Marriott Library presents an exhibition exploring his life and work.  Centered upon selections from the First Folio (1623) and other historical editions of his poetry and plays, the exhibit examines the historical context of Shakespeare's writing, posthumous attempts at uncovering his biography, the influences upon his plays, and portrayals of renowned performances.  This exhibition coincides with the visit of a First Folio from the Folger Shakespeare Library, on display at the Salt Lake Public Library from October 8-31. Campus Locations: Marriott Library - J. Willard (M LIB)
Room Name/Number: Level 4
Transportation / Parking: Park in the visitor parking lot, west of the library, next to the bookstore., www.lib.utah.edu…
Contact Name: Todd Victor Samuelson
Contact Phone: 801-581-3813
Contact Email: todd.samuelson@utah.edu
Campus Wide Event: Yes
More info: lib.utah.edu
Read More!