"What Goes Around Comes Around" - A...
Tuesday, August 18 – Thursday, October 8, 2015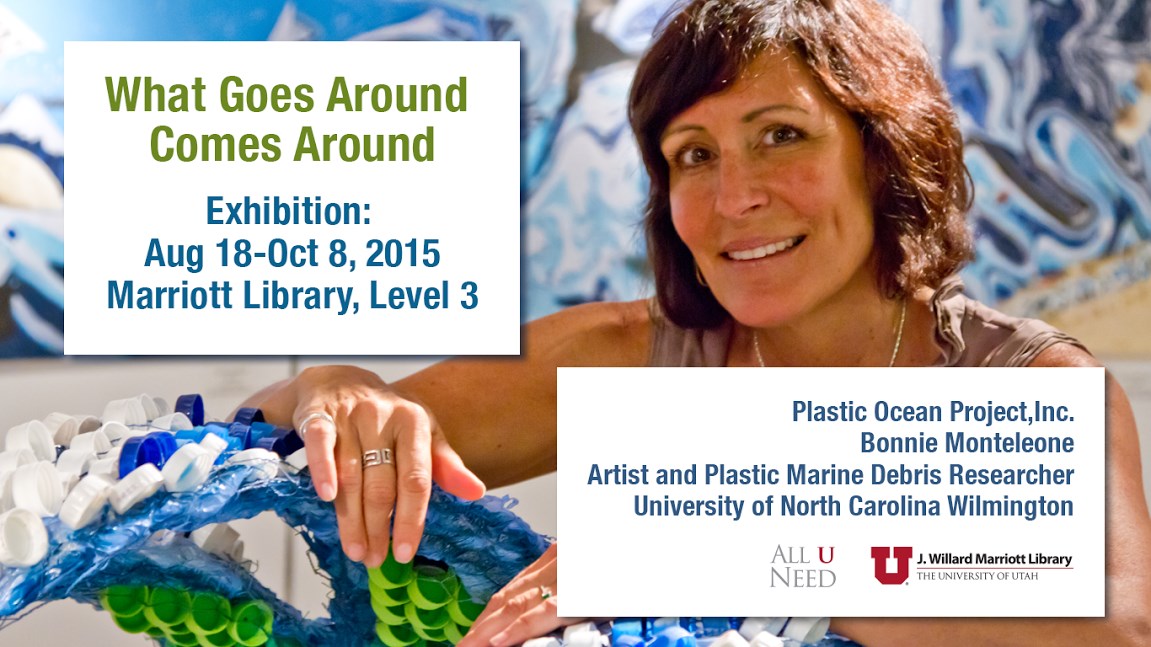 Bonnie Monteleone, an artist and plastic marine debris researcher from the University of North Carolina, is debuting her exhibition from the Plastic Ocean Project.

Exhibits include her recreation of "The Great Wave of Kanagawa" a print and recreation of Katsushika Hokusai's work from 1829...made completely from ocean plastics collected in a 10,000 mile radius!

Be Green and Hang Ten here at the Marriott Library! Campus Locations: Marriott Library - J. Willard (M LIB)
Room Name/Number: Marriott Library, Level 3
Cost: Free to the Public
Transportation / Parking: Park in the visitor parking lot, west of the library, next to the bookstore., www.lib.utah.edu…
Contact Name: Ian Godfrey
Contact Phone: (801) 581-6577
Contact Email: ian.godfrey@utah.edu
Campus Wide Event: Yes
More info: lib.utah.edu
Read More!