Utah Population Database: Access an...
Thursday, April 24, 2014, 10am – 12pm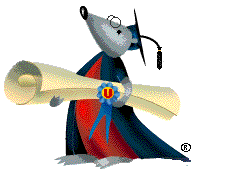 The Utah Population Database (UPDB) is a unique and world-renowned University of Utah resource for genetic, epidemiologic and demographic research. There are currently over 100 projects covering a broad range of research topics that have been approved to use the UPDB. Three distinct but related sessions are being offered to describe the research opportunities available by accessing the UPDB: the first introduces the database and provides examples of its current and potential use in research projects; the second offers hands-on computer training on the UPDB Limited Query Tool; and the third explains the regulatory process for requesting access to the UPDB for a specific research project Event Calendars: College of Science, Eccles Health Sciences Library, Health Sciences, Marriott Library, Research Education, Technology & Venture Commercialization, University of Utah
Event Sub-Calendars: Other » Research Education, University of Utah - Healthsciences » Health Sciences Programs, University of Utah » Faculty, University of Utah » Research, University of Utah » Staff
Event Categories: Lectures, Seminars, Workshops & Training
Campus Locations: Health Sciences Education Building - Spencer F. and Cleone P. Eccles (HSEB)
Room Name/Number: 3515B
Ongoing Event: No
Campus Wide Event: Yes
Cost: Online registration is required. No cost for University faculty, staff and students; $25.00 for Non-University individuals
Ticket URL: education.research.utah.edu…
Transportation/Parking: The Health Sciences Education Building (HSEB) is located directly south of the Eccles Health Sciences Library and directly east of the College of Nursing and College of Pharmacy. For those of you who are coming from a location outside of the health sciences campus, there is a Campus Shuttle stop just south of the HSEB, visitor parking in the South Terrace, and various "A" Lots and metered parking available on the south end of the HSEB and the College of Pharmacy.
Contact Name: Tony Onofrietti
Contact Phone: (801) 585 3492
Contact Email: tony.onofrietti@hsc.utah.edu
More info: education.research.utah.edu
Read More!