Emerging Technology Trends in Highe...
Friday, February 27, 2015, 8:45am – 4pm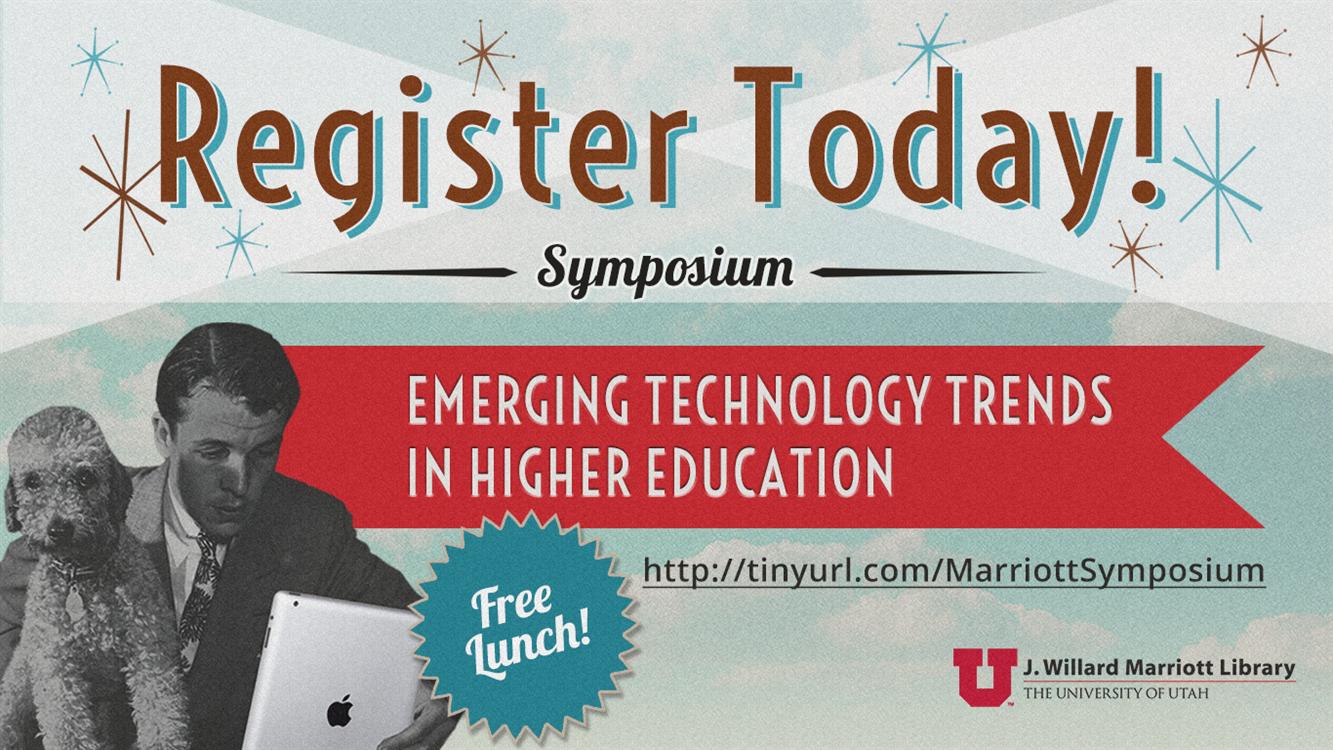 Join us on Friday, February 27th at the J. Willard Marriott Library for this day-long symposium focusing on the intersections of technology, teaching, and research in higher education. Dr. Cynthia Furse (Associate Vice President for Research) will be delivering the keynote. Additional speakers include Craig B. Caldwell (USTAR Professor and Director of the Arts, Entertainment Arts & Engineering), and Melissa Rethlefsen (Deputy Director, Spencer S. Eccles Health Sciences Library).  Dr. Ruth Watkins (University Provost and Senior Vice President for Academic Affairs), and Cory Stokes (Associate Dean of Undergraduate Studies) who will present "The Hybrid University: Using Technology to Advance Education." Additional presentations, lightning rounds, and a panel discussion are scheduled. The full program is available at tinyurl.com… Light lunch and coffee service will be provided.

The symposium is free of charge, please let us know you will attend by registering here: tinyurl.com… Event Calendars: Marriott Library
Event Categories: Academic & Holiday, Seminars, Workshops & Training
Campus Locations: Marriott Library - J. Willard (M LIB)
Room Name/Number: Gould Auditorium, level 1
Ongoing Event: No
Campus Wide Event: Yes
Cost: Free: Registration required
Ticket URL: tinyurl.com…
Transportation / Parking: Park in the visitor parking lot, west of the library, next to the bookstore., www.lib.utah.edu…
Contact Name: Anne Morrow
Contact Phone: (801) 585-6748
Contact Email: anne.morrow@utah.edu
More info: tinyurl.com…
Read More!