Free Workshop - Data Visualization ...
Tuesday, October 24, 2017, 2:30 – 4pm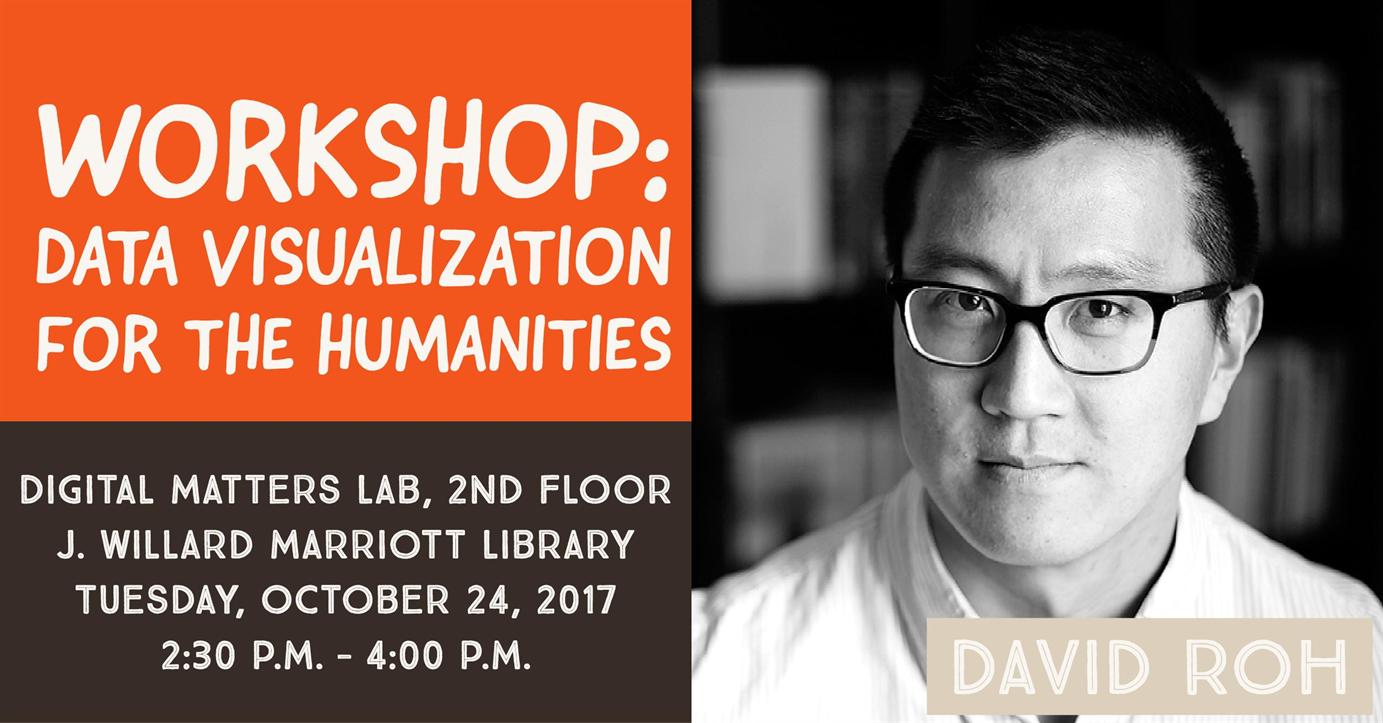 Location: Digital Matters Lab (second floor of the Marriott Library in the Art and Architecture Library)

This 90-minute workshop will introduce basic data visualization methods and data procurement/wrangling to humanities scholars interested in exploring maps, tables, graphs, scatter plots, and more. We will learn how and where to gather humanities data, best methods for structuring data, and several data visualization iterations.

There are no technical prerequisites other than a laptop and with at least 250MB of space free on the hard drive.

Please contact David Roh at david.roh@utah.edu or Rebekah Cummings at Rebekah.cummings@utah.edu with any questions. Campus Locations: Marriott Library - J. Willard (M LIB)
Room Name/Number: Digital Matters Lab, 2nd Floor (Fine Arts & Architecture Room)
Cost: Free
Ticket URL: www.facebook.com…
Transportation / Parking: Park in the visitor parking lot, west of the library, next to the bookstore., www.lib.utah.edu…
Contact Name: Jordan Hanzon
Contact Phone: 8015818857
Contact Email: jordan.hanzon@utah.edu
Campus Wide Event: Yes
More info: lib.utah.edu
Read More!