Annual Spring Banquet - The Friends...
Crimson View -- Olpin Student Union Building
University of Utah Campus
200 Central Campus Drive
Tuesday, April 22, 2014, 6pm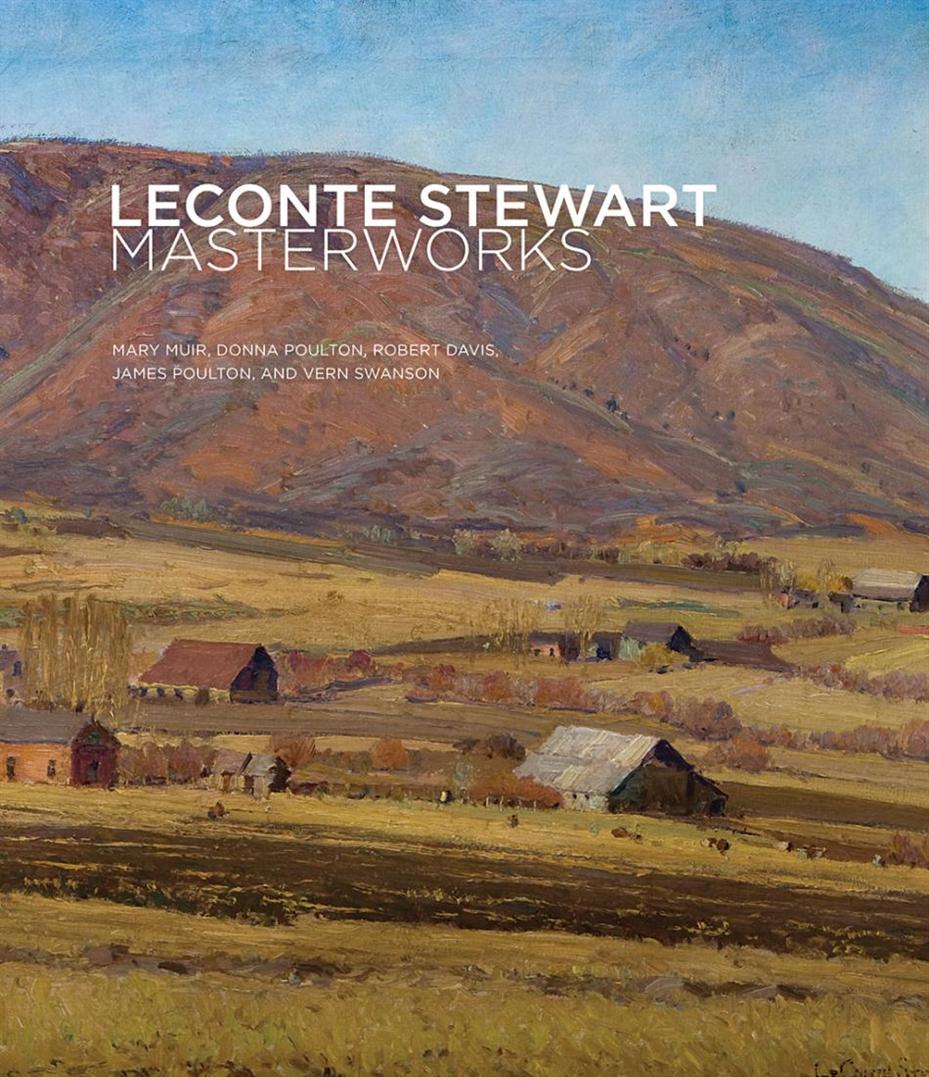 The Friends of the J. Willard Marriott Library cordially invite you to attend the Annual Spring Banquet on Tuesday, April 22, 2014.

We are pleased to present Donna Poulton as our speaker, coauthor of the Masterworks of LeConte Stewart.

In Poulton's recently published book, LeConte Stewart Masterworks (Gibbs Smith, 2013), coauthored with James L. Poulton and Vern Swanson, she traces the works of Utah artist LeConte Stewart (1891–1990) who created images of Utah and the West. His farms, deserts, and urban landscapes capture a region and an era. Influenced by John Carlson, Maynard Dixon, and Edward Hopper, Stewart is a valued and important voice in this period of American art. Stewart spent much of his early life in the shadows of the iconic natural splendors of southern Utah. But it was small- town life in Davis County and the surrounding farms and urban landscapes that captured his imagination. Though he studied with a number of important American artists, he internalized the technique and philosophy of John Carlson. He later passed this on to his students while he was chair of the Art Department at the University of Utah. This long-awaited volume includes more than 300 paintings, many never before seen or brought together in one work.

Reservations are requested by April 18, 2014
$45.00 per person
Please make your check payable to Friends of the Marriott Library, 295 South 1500 East, Salt Lake City, UT 84112 Event Calendars: Alumni, Marriott Library, University of Utah, Utah Museum of Fine Arts (UMFA)
Room Name/Number: Crimson View
Ongoing Event: No
Campus Wide Event: Yes
Cost: $45.00 per person, Reservations are requested by April 18, 2014
Transportation/Parking: Visitor Lot, Rates: 1st hour = $2.00 Additional hours = $1.00 per hour, All Day: $10.00, After 6 P.M.: $3.00 flat rate, Un-gated Lots, No charge after 6 P.M.
Contact Name: Judy Jarrow
Contact Phone: 801-581-3421
Contact Email: judy.jarrow@utah.edu
More info: www.lib.utah.edu…
Read More!