Online Exhibition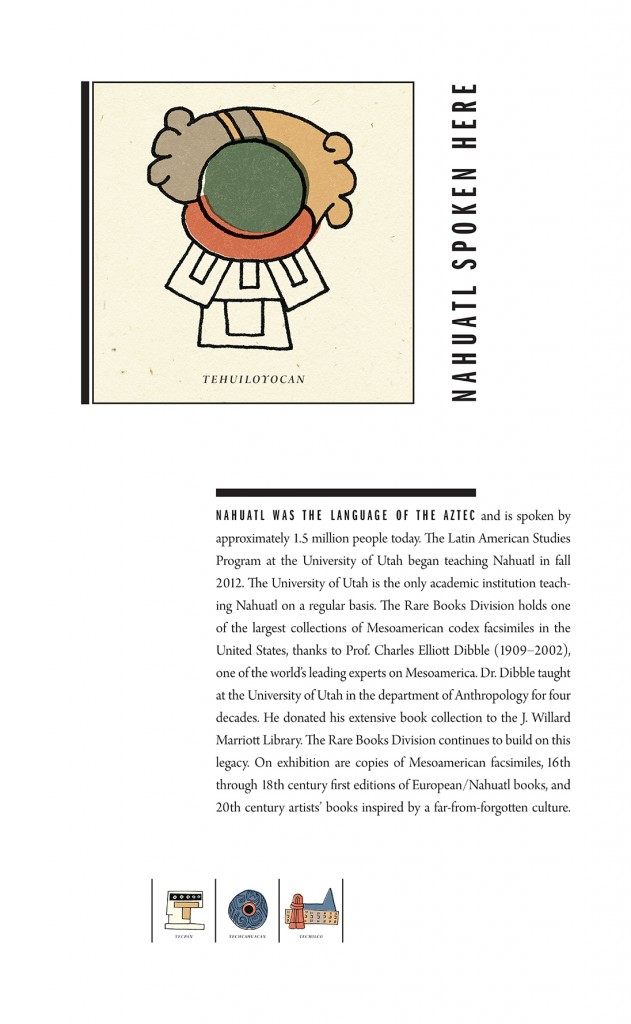 Nahuatl was the language of the Aztec and is spoken today by approximately 1.5 million people. In collaboration with the Latin American Studies Program, the Second Language Teaching and Research Center began offering instruction in Nahuatl in fall 2012. The University of Utah is only one of several academic institutions in the United States that teach Nahuatl on a regular basis. The Rare Books Division holds one of the largest collections of Mesoamerican codex facsimiles in the United States, thanks to Prof. Charles Elliott Dibble (1909-2002), one of the world's leading experts on Mesoamerica. Dr. Dibble taught at the University of Utah in the department of Anthropology for four decades. He donated his extensive book collection to the J. Willard Marriott Library. The Rare Books Division continues to build on this legacy. On exhibition are copies of Mesoamerican facsimiles, 16th through 18th century first editions of European/Nahuatl books, and 20th century artists' books inspired by a far-from-forgotten culture.
 About Rare Books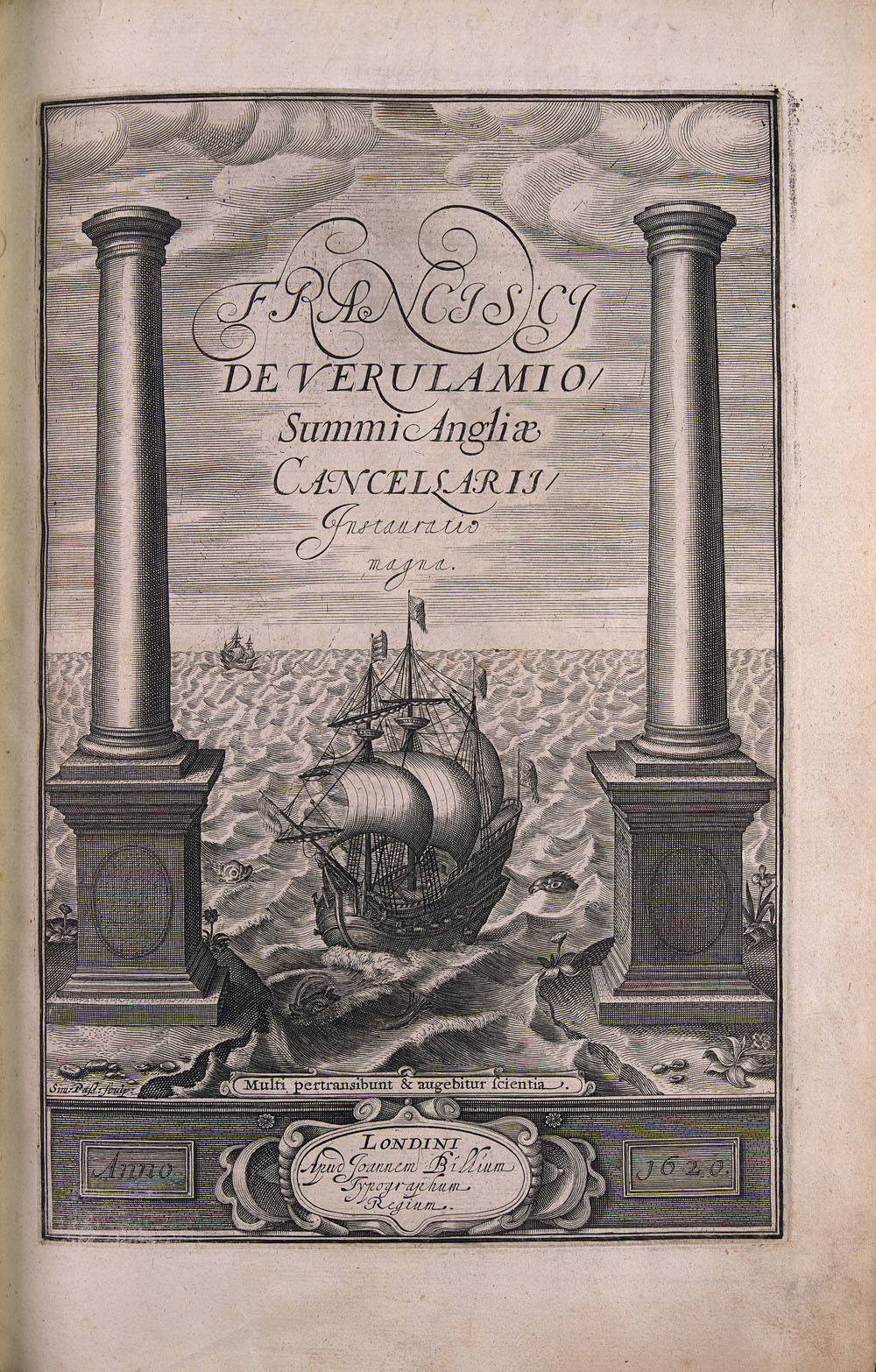 Search for material in the rare book collections in Usearch. Access the rare book collections by visiting the Special Collections Reference and Reading Rooms, level 4. Semester hours: Monday – Friday, 8AM – 6PM; Saturday, 9:15AM to 6PM; closed Sunday. Semester break hours: Monday – Friday, 8AM – 5PM; closed Saturday and Sunday.
The Rare Books Division of Special Collections holds more than 80,000 books, maps and ephemera documenting the record of human communication from clay tablet to artists' book. Collection strengths include illuminated manuscript facsimiles; Mesoamerican codex facsimiles; Arabic papyrus, parchment and paper fragments; Middle Eastern manuscript and print material; published works on science, travel and exploration; the history of the Church of Jesus Christ of Latter-day Saints; fine press and artists' books; and the works of twentieth century authors such as Robinson Jeffers, Ernest Hemingway, Wallace Stegner and others.  Smaller but equally important collections include material on European politics, law, literature, philosophy, medicine, and performance arts; United States constitutional history and much more. The rare book collections preserve a heritage of thought, artistic endeavor, and innovation that inspires the human spirit today. By actively collecting, preserving, and digitizing material of historical and aesthetic importance, the Rare Books Division provides reference, research and educational access to local, regional and international communities – strengthening the ability of faculty to teach, students to learn, and communities to find common denominators.