Red Butte Press

About the Red Butte Press
Established in 1984 when premiere Bay Area printers, Lewis and Dorothy Allen offered an 1846 Columbian hand press to the J. Willard Marriott Library.
Honors and extends the traditions of fine press printing, producing finely crafted, limited editions.
Committed to contemporary dialogue, publishes essays focused on the western states as well as the best in modern fiction and poetry.
Commissions original artwork, uses quality paper and binding materials, and prints letterpress to make each book a reflection of its contents.
Recently Released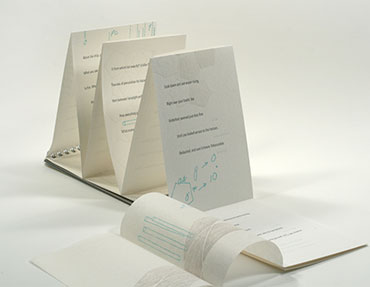 Problems of Description in the Language of Discovery, the latest Book Arts imprint by Red Butte Press
Wo/Men at Work, the first Book Arts imprint by Red Butte Press
Contact
Red Butte Press
office 801-585-9191
---
Marnie Powers-Torrey
Managing Director, Book Arts Program and Red Butte Press
Recently Released