Curiosity Bibliotherapy - Fantasy B...
Wednesday, October 17, 2018, 2 – 3pm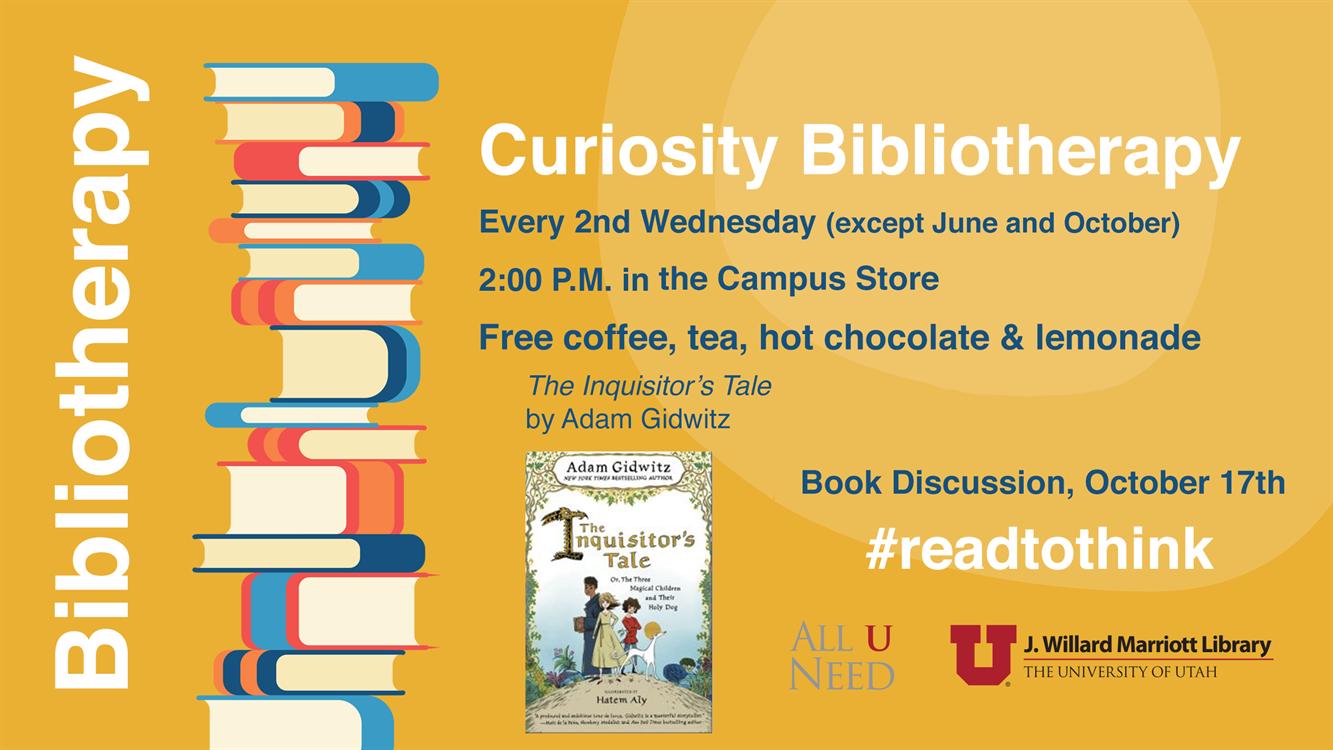 Facebook event: www.facebook.com…

Available on the shelf at Marriott Library and for purchase at the Campus Store.

Three children from vastly different backgrounds, and their holy greyhound, band together as unlikely friends when they unexpectedly become fugitives on the run. Each with a certain special power, the community questions whether the children are saints or devilish sinners. Themes of persecution, racism, and judgement, along with unique storytelling style and even doodles throughout the pages, come together to craft a book bound to spark curiosity.

---

Focused on maintaining one's curiosity and desire to investigate, this book club follows a traditional format by meeting to discuss the same book. Discussion and readings are short. The club rotates between book genres every month. Pick the genre that most intrigues you, read the book, and attend the event.

More info: readers.lib.utah.edu… Campus Locations: Marriott Library - J. Willard (M LIB)
Alternate Location: Campus Store
Cost: Free
Transportation / Parking: Park in the visitor parking lot, west of the library, next to the bookstore., www.lib.utah.edu…
Contact Name: Jordan Hanzon
Contact Phone: 8015818857
Contact Email: jordan.hanzon@utah.edu
Campus Wide Event: Yes
More info: lib.utah.edu
Read More!