About the Library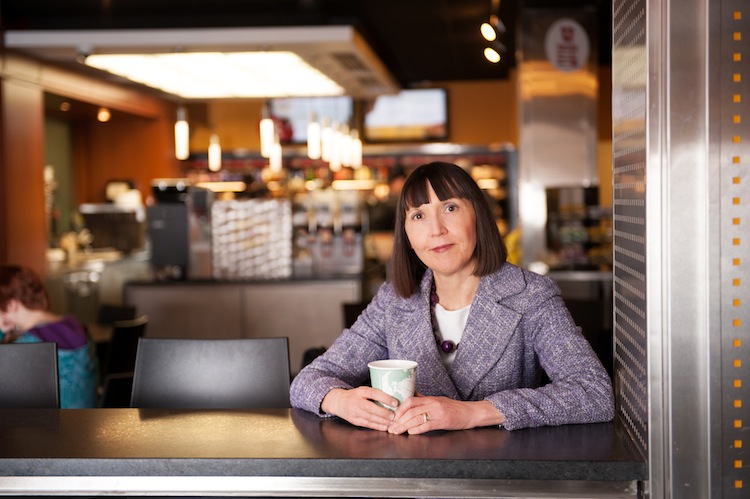 Alberta Comer, Dean of the J. Willard Marriott Library, and University Librarian
Message from the Dean
As the J. Willard Marriott's new library dean and university librarian, I am so pleased to welcome you to the Library. It is an honor to be part of the University of Utah with its distinguished past and exciting future.
The J. Willard Marriott Library serves as the flagship academic library for the Utah State System of Higher Education. We offer services and resources that students and faculty have come to expect: research assistance, group study rooms, individual study spaces, easy access to print and electronic materials, interlibrary loan, computers, printing, and scanning. The Library also offers services and resources that students and faculty may find "unexpected" in an academic library such as academic advising, an Espresso Book Machine, 3-D printing, a digital scholarship lab, a Book Arts program, one of the finest collections of Arabic papyrus collections in the world, Mom's Café, and so much more.
We also have a helpful and knowledgeable library staff that puts meeting the needs of our faculty and students at the center of all that we do. The J. Willard Marriott Library is your library. We are here to help you be successful in your research, teaching, and learning. Please tell us how we may provide the services and resources you need when you need them.  Your academic needs are our top priority.
If you have questions, concerns, or comments that you would like to share, please contact me by phone at 801-585-6887 or by e-mail. I look forward to hearing from you.
Warmest regards,


Contact
Dean's Office
801-585-9521
Related Links
Library History
Mission, Vision and Values
Organizational Chart
Marriott Library Self-guided Tour
Directions and Parking at the Library
Marriott Library Profile