Marriott Library Advisory Board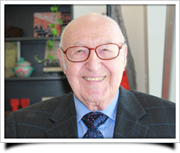 Donald Thomas
Advisory Board Co-Chair
Donald was born in Bugnara, Italy to Italian parents. He lived in Italy until he was 6 years-old, until his family moved to the U.S. in 1932. Don earned his doctoral degree in Educational Administration from the University of Illinois and has served as superintendent of schools in Illinois, New York, California, and Utah. He had consulted with the Soviet Union at the request of Mikhail Gorbachev, and had also corresponded with U.S. presidents Richard Nixon, Gerald Ford, and George H.W. Bush. Donald's dedication to public education has earned him several awards including the Civil Rights Worker of the Year Award from the Utah Chapter of the NAACP (1978), the George Washington Medal for Character Education in the Salt Lake City School Districts (1983), and the Educator of the Year Award from the Horace Mann League (1997). Don has 3 children: 2 boys and a girl. He is now married to Janet Thomas, also a member of our board.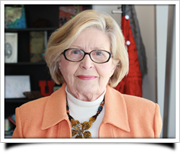 Janet Rampton Coleman Thomas
Advisory Board Co-Chair
Janet was born in Salt Lake City. She attended Salt Lake City public schools and attended the University of Utah with a major in art. Janet is the mother of three children, David, Stephen, and Judy. Upon her children's departure into the world, Janet entered the real estate industry as Janet Coleman. She enjoyed an amazing 30-year career with Coldwell Banker and other agencies. Over the course of her career, Janet achieved several professional awards and served on administrative boards. She has had the great opportunity of travelling five continents. Her greatest interests at the present time are enjoying her grandchildren, appreciating the arts, and travelling with her husband, M. Donald Thomas.
Advisory Board Members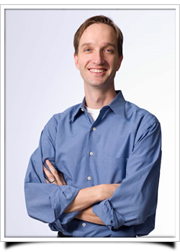 Pete Ashdown
Pete Ashdown is the founder and CEO of XMission, Utah's first independent (and the oldest) Internet service provider. Ashdown, a native of Utah, attended the University of Utah. While he was a student, he was hired as a computer operator and administrative assistant by Evans and Sutherland, a computer graphics firm. With his father's encouragement, in 1993 Pete formed XMission; he was 26 years-old at the time. Pete ran against Senator Orrin Hatch in the 2006 election and he was the only Democrat filed to run against the incumbent Republican. Pete is believed to be one of the first politicians to use a wiki to develop a campaign platform. He and his wife Robin live in Salt Lake City with their three children.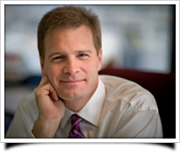 Brent Baker
Emeritus Advisory Board Chair
Brent Baker attended the University of Utah for his bachelor's degree and the University of Oregon for his law degree. He is currently a litigator and shareholder and director with Clyde Snow in Salt Lake City. Brent is in the White Collar/ Government Investigations practice, handling civil and administrative litigation, securities regulation and enforcement matters, corporate internal investigations, white collar defense, and securities litigation. Brent formerly served with the Securities and Exchange Commission (SEC) for over thirteen years in various positions of increasing responsibility.  On May 16, 2012, Brent was appointed by Utah Governor Gary Herbert to the Utah Securities Commission where he joins four other Utah citizens to support the Utah Division of Securities in setting policy, adopting rules, and adjudicating enforcement actions brought by the Division.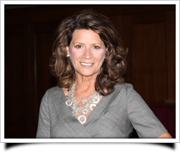 Nancy Browning
Emeritus Advisory Board Chair
Nancy Ann Browning was born on the south side of Chicago and raised in a Polish Catholic neighborhood. At a young and tender age, she read Jack Kerouac and understood immediately the importance of reading and independent thinking. After Illinois she resided in California, Hawaii, and Arizona before moving to Utah. Nancy worked as a mortgage broker for many years and now owns and manages her own properties in five states. When she retired she went to work for Delta Air Lines and traveled to more than thirty countries. She is retired again and continues to travel the world. Finally, she loves the J. Willard Marriott Library.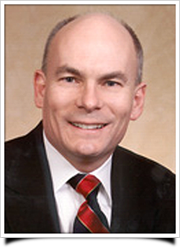 Desmond D. Connall, Jr.
Des attended Princeton University for his bachelor's degree and Stanford University for his law degree. Des is a member of the law firm Ballard Spahr in Washington, D.C. A member of the American Bar Association, District of Columbia Bar Association, and Maryland Bar Association, Des concentrates his practice in commercial real estate transactions, focusing particularly on development and leasing. With over 24 years of experience, Des Connall serves as a trusted adviser to many companies that rely on him not only for legal counsel, but also for his practical judgment. Des brings to his clients his business savvy, his commitment to their cause, and his passion for getting the best possible result. In addition to working on new deals, Des is adept at resolving disputes over deals that have gone awry. Des lives in Columbia, Maryland.
Kelly Fletcher
Kelly graduated from the University of Utah in Marketing and Organizational Communications. She worked for Senator Hatch as his press assistant, and set up the press office for the Labor and Human Resources Committee. While raising her family in Northern Virginia, she worked at the Public Affairs Office for the Church of Jesus Christ of Latter-day Saints where she focused on media coverage. Kelly taught classes at the community college in northern Virginia on motivation and life changes, developed marketing campaigns for various retail operations in the Washington D.C. area, and worked at South Moon Under as an assistant Manager in Reston Virginia. She and her family moved to the Salt Lake area in 2006. She is currently a clothing buyer for Foothill Village Sports Den. Kelly is married to Steve Fletcher and they have four children and three grandchildren.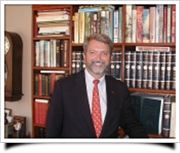 Michael W. Homer
Michael is a trial lawyer who practices in state and federal courts. He has published four books, thirteen chapters in books, and over seventy articles. He has received the Lowell L. Bennion Editor's Award, Dialogue, 1994; T. Edgar Lyon Award of Excellence, Mormon History Association, 1994; The John Whitmer Historical Association Best Article Award, 1994; and David Kirby Best Article Award, Arthur Conan Doyle Society, 1993.
He was awarded the Steven Christensen Best Documentary Book Award by the Mormon History Association in 2007 for his most recent book, On the Way to Somewhere Else: European Sojourners in the Mormon West, 1834-1930 Spokane, WA: Arthur H. Clark Company, 2006, which was republished in paperback by the University of Utah Press in 2010.
He is a member of the Utah Advisory Committee, United States Commission on Civil Rights (2006-Present); Board of Advisors, Office of Undergraduate Advancement, University of Utah, 2005-Present; Presidents Club Committee, University of Utah, 1998- Present; Board of State History, 1997-present, Chairman, 2003 –present. He has also served on the Board of Trustees, Economic Development Corporation of Utah, 2006 2010; Board of Trustees, Utah Opera Company, 1989-1998.
He was appointed by the Italian Foreign Minister as Honorary Vice Consul of Utah in 2008 and was invested in the Baker Street Irregulars in 2007.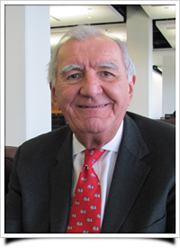 Mike C. Korologos
Emeritus Advisory Board Chair
A native of Salt Lake City, Mike graduated from the University of Utah with a bachelor's degree in Journalism. He was employed for 25 years as a sports writer, columnist, editor, and newsroom executive at The Salt Lake Tribune. In 1994 Mike served on the Salt Lake Bid Committee and later the Organizing Committee for the Olympic Winter Games of 2002. He then joined RIESTER, a regional advertising/marketing firm, as public relations director. His travel and ski-related articles have appeared in publications throughout the world and have led to numerous awards and honors, including induction in 2009 into the Intermountain Ski Hall of Fame. Mike serves as emeritus chair of the Marriott Library's Advisory Board and as a member of the library's Ski Archive Board, and also sits on numerous other boards in Utah and internationally.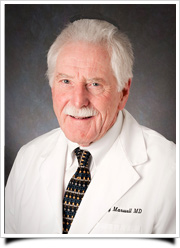 John Gary Maxwell
John Gary Maxwell is emeritus professor of surgery at both the University of Utah and the University of North Carolina medical schools. Gary's 40-year career largely focused on transplants. He served as the Medical Director of the Renal Transplant Service at the University of Utah College of Medicine and as Consultant in Transplantation & General Surgery at the Salt Lake City Veterans Administration Hospital.
In his retirement, Gary has continued to stay active in the medical community, and pursues his profound interest in history. Gary is the author of innumerable works, including Gettysburg to Great Salt Lake, George R. Maxwell, Civil War Hero and Federal Marshal among the Mormons (University of Oklahoma Press, 2010) and Robert Newton Baskin and the Making of Modern Utah (University of Oklahoma Press, 2013).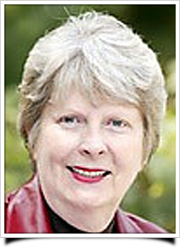 Jerilyn S. McIntyre
Emeritus Board Co-Chair
Jerilyn is president emerita of Central Washington University and also holds emerita status as interim president, vice president for academic affairs, and professor of communication at the University of Utah. Jerilyn spent 23 years at the U., serving as interim president twice, for two months in 1991 and for all of 1997. She was vice president for academic affairs for seven years. She is the first woman to have served in any of these administrative positions at Utah and Central. She received her bachelor's degree in history and a master's degree in journalism from Stanford University and her Ph.D. in communication and history from the University of Washington.
 
Before joining the University of Utah faculty in the Department of Communication in 1977, Dr. McIntyre taught at the University of Iowa School of Journalism from 1973 - 1977 and at Chico State College in California from 1968 - 1970.  She is a former correspondent in the World News Bureau of McGraw-Hill Publishing Company in Los Angeles. Dr. McIntyre is the author of numerous monographs, articles, and papers on communication history, journalism ethics, and higher education issues. Paws in the Piazza, a novella for middle-grade readers, is her newest book. She is married to W. David Smith.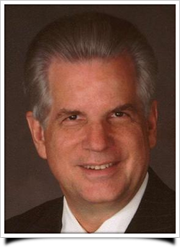 Gregory Prince
Greg Prince attended Dixie College for his bachelor's degree. He then went to UCLA for both a dentistry degree and a Ph.d. in pathology. Greg is co-founder of Virion Systems, Inc (VSI), a biotechnology company focused on the prevention and treatment of pediatric infectious diseases. VSI is responsible for developing a monoclonal antibody called Synagis, which prevents respiratory syncytial virus (RSV) disease in high-risk infants. Synagis is administered to 250,000 infants worldwide each year.
In 2009 Greg and his wife JaLynn founded the Madison House Foundation, which is named after their youngest son who is autistic. The foundation's mission is to address the perplexing issues facing adults with autism and their caregivers. Greg is the author of 150 scientific publications in the field infectious diseases. He also has written articles and books on religious history and theology, including the award-winning book David O. McKay and the Rise of Modern Mormonism. In recognition of his lifetime achievements, Greg was inducted into the Dixie State College Hall of Fame in 1999.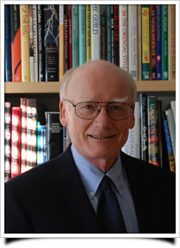 W. David Smith
Emeritus Board Co-Chair
David Smith worked for over 40 years in university advancement, having directed communications, development, and alumni programs at various institutions, as well as serving as a consultant and as spouse to a long-term university president. He graduated in philosophy from the University of Utah and finished his graduate study at the University of Iowa in modern letters (literature and art history), with an M.A. in English, literary criticism specialty. His record includes many national awards for publications and programs, work on four successful comprehensive capital campaigns, and service at the Universities of Iowa and Utah, as well as Rowan, Central Washington and Willamette Universities, and the Colorado School of Mines. His background includes fund raising, program management, and service as a writer and editor. He also served on the advisory board of the Tanner Humanities Center at Utah and has been a local board member of the United Way, Tourette Syndrome Association, Kiwanis, and other organizations. He is author of two collections of poems, Above the Mountain, and A Passage through the Rockies, as well as the novel Now We Have Secrets, and other works.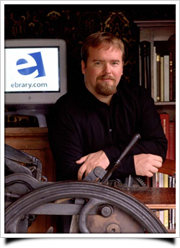 Christopher Warnock
Chris attended the University of Utah for his bachelor's degree. He is the co-founder and current CEO and CTO of ebrary, a company that provides an online database of over 170,000 scholarly books in full text, as well as sheet music, government documents, and online content distribution services for end users. Chris has also provided consultation to Stanford University, where he helped develop a method in which university presses could implement an electronic distribution of publications. He also provided feasibility research for Octavo Corporation, which publishes and preserves rare books and manuscripts using advanced digital tools and formats. From 1991-96, Chris worked at Adobe Systems as a systems engineer, project manager, and product marketing manager for Adobe Acrobat.
---