Education and Training
Proper data management is a crucial research skill worth acquiring. You and your research team can learn more about managing your data effectively through our in-person trainings and online resources. 
Research Data Management Trainings at the University of Utah
Request a data management workshop for your research methods class/ research team/ college. We teach everything from short sessions on data organization (i.e. file naming, version control, and folder structures) to full data management workshops on data description, organization, data storage, writing a DMP, data ownership, and data sharing.
We teach regularly scheduled data management classes for the Office of Undergraduate Research, the Marriott Library, and the Research Administration Training Series (RATS). 
Want to get your lab/department/college thinking about data management? We can bring our expertise to your next faculty meeting or brown bag.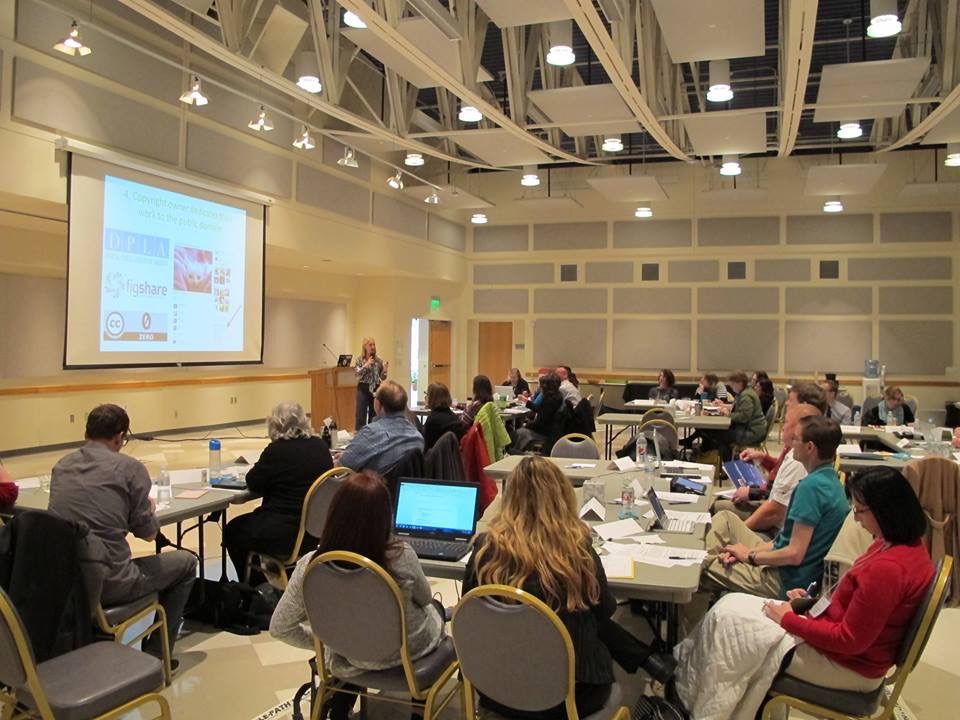 Marriott Library Data Librarian Rebekah Cummings speaking at the Utah State Library
Online Data Management Training
There are many excellent online training options for those looking to learn more about data management. Here are a few that we recommend: 
MANTRA Online Modules - MANTRA is a free online data management course offered by the University of Edinburgh for those who manage digital data as part of their research
DATAOne Online Modules - Education modules in powerpoint that you can download and incorporate into your teaching materials. Materials are licensed as CC0 and you may enhance and reuse for your own purposes.
ICPSR Data Management and Curation - ICPSR is a data repository for social science data. The Data Management and Curation section of their website offers high-quality documentation on how to create Data Management Plans, guides to archiving data, and a guide to creating codebooks. 
ICPSR Data Management Tools and Services - a compilation of useful tools and services for managing your research data. 
Curious about particular aspects of data management? Learn more about core concepts of data management from the data services team at the University of Wisconsin-Madison. 
Contact
Daureen Nesdill
Research Data Management Librarian
801-585-5975
Email
Resources