Home In Their Eyes: Images and Stor...
Ongoing through Thursday, June 2, 2016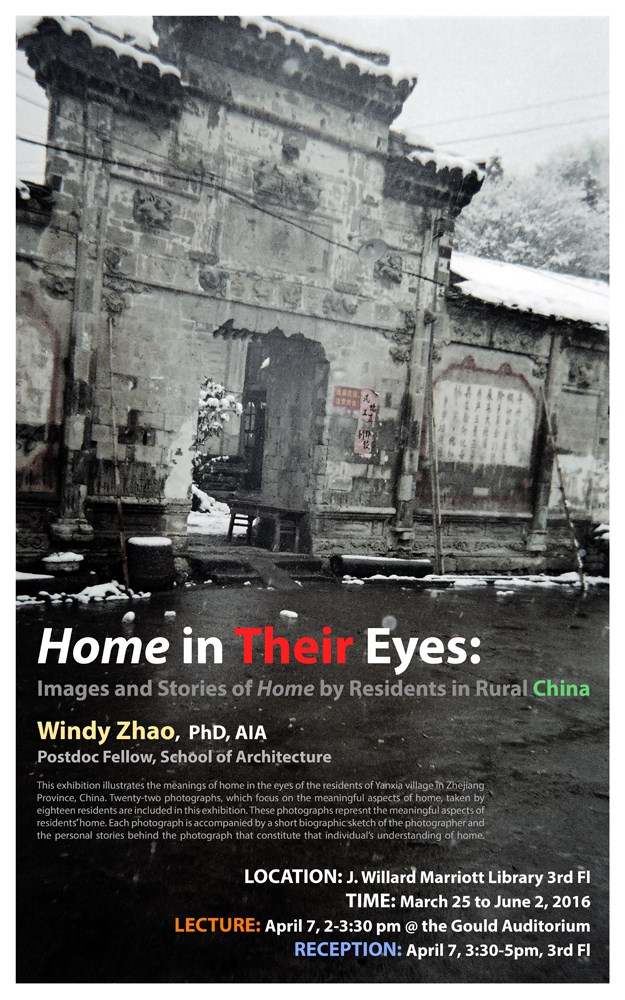 This exhibition illustrates the meanings of home in the eyes of the residents of Yanxia village in Zhejiang Province, China, a small lineage-based settlement in rural China. These photographs are extracted from my dissertation, which examines the ways in which traditions have affected the meaning of home for people living in Yanxia. During my research, I distributed single-use cameras to the participants and asked them to take photographs of meaningful aspects of their home. I then followed with semi-structured in-depth interviews on the content of the photographs. Twenty-two photographs taken by eighteen participants are included in this exhibition. Each photograph is accompanied by a short biographic sketch of the photographer and the personal stories behind the photograph that constitute his or her understanding of home. Campus Locations: Marriott Library - J. Willard (M LIB)
Transportation / Parking: Park in the visitor parking lot, west of the library, next to the bookstore., www.lib.utah.edu…
Campus Wide Event: Yes
More info: lib.utah.edu
Read More!