2005 Clayton M. Christensen
Using Disruptive Innovation to Create New Growth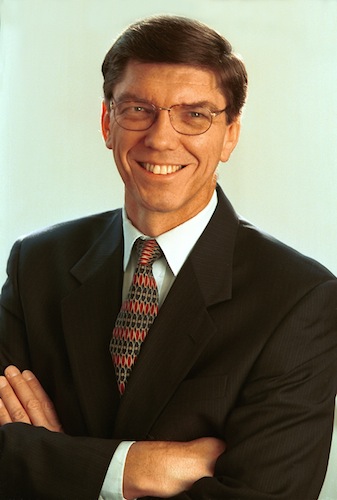 Professor Clayton M. Christensen, the Robert and Jane Cizik Professor of Business Administration at the Harvard Business School with a joint appointment in the Technology & Operations Management and General Management faculty groups, will present a lecture on the theory of disruptive innovation. The theory is grounded in research that has revealed how simpler, cheaper, and "good enough" innovations can find application in low-end market tiers and non-consuming customer groups. This presentation introduces the core concepts related to disruptive innovations, showing how they can be both threats and opportunities and what companies can do to encourage disruptive growth.
Christensen's research and teaching interests center on the management issues related to the development and commercialization of technological and business model innovation. Specific areas of focus include developing organizational capabilities and finding new markets for new technologies. Christensen holds a B.A. with highest honors in economics from Brigham Young University (1975), and as a Rhodes scholar he received an M.Phil. in applied econometrics and the economics of less-developed countries from Oxford University (1977). In 1979, he received an MBA with High Distinction from the Harvard Business School, graduating as a George F. Baker Scholar. He was awarded his DBA from the Harvard Business School in 1992. The Salt Lake City native now lives in Belmont, MA with his wife, Christine and five children.
Professor Christensen is the author of four books, The Innovator's Dilemma (1977), which received the Global Business Book Award for the best business book published in 1997; Innovation and the General Manager, a casebook; The Innovator's Solution co-authored with Michael E. Raynor (2003); and Seeing What's Next co-authored with Scott D. Anthony and Erik A. Roth (2004). In addition, Professor Christensen's writings have been featured in a variety of publications, and have won a number of awards over the years.