About the Library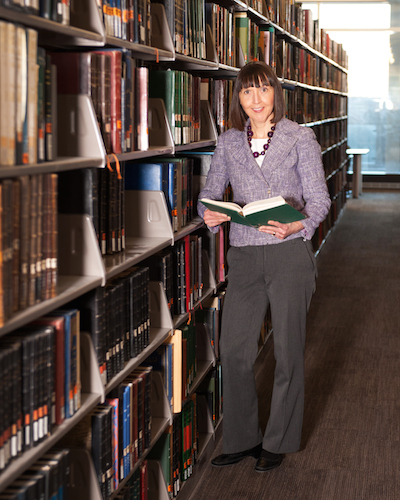 Message from the Dean
Strategy. It's a word we hear all the time. For the Marriott Library, strategy means constantly evolving to meet the ever-changing needs of our students, faculty, staff, and community.
Last fall we gathered feedback from our users and staff through focus groups, meetings, and a campus-wide survey. Taking that feedback and building on the U's Four Emerging Campus Goals, we created Strategic Directions 2015-2020. Rather than a lengthy strategic plan that gathers dust on a shelf, Strategic Directions 2015-2020 is a living document that can be modified as campus priorities, technology, and needs of our users change over time. I invite you to read our document and email me your comments.
Please stop by and see us at the J. Willard Marriott Library. We welcome you to enjoy all that this magnificent library has to offer. 
Warmest regards,


Alberta Comer, Dean of the J. Willard Marriott Library & University Librarian
Contact
Dean's Office
801-585-9521
Related Links
Directions and Parking at the Library
Library History
Marriott Library Self-guided Tour
Mission, Vision and Values
Organizational Chart
Strategic Directions 2015-2020
Marriott Library Profile