The Book Restructured: Wire-Edge Bi...
Friday, June 1, 2018, 10am – 5pm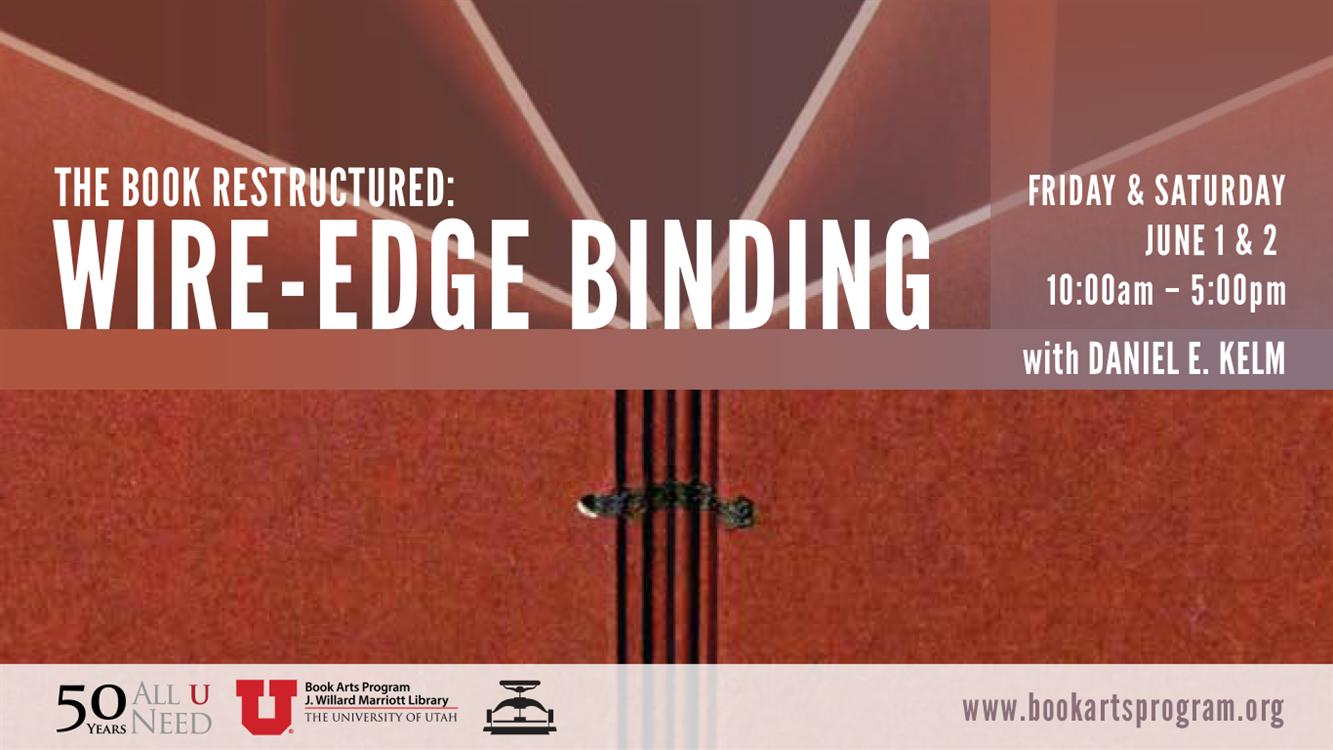 Nontraditional books (e.g., books with thick pages, or books that are sculptural) may require the use of a material or movement not possible with conventional structures. Wire-edge hinging grew out of just such a challenge. This binding configuration utilizes a thin metal wire along the hinging edge of each page. This workshop presents various wire-edge structures useful for books, enclosures, and articulated sculpture. Participants produce both a simple codex and an accordion model that forms a tetrahedron. All levels of experience are welcome.

- - - - -

Daniel E. Kelm is a book artist who enjoys expanding the concept of the book. He is known for his innovative structures as well as his traditional work. Daniel received formal training in chemistry and taught at the University of Minnesota and is known for his extensive knowledge of materials. Examples of Kelm's use of wire edge binding can be seen at danielkelm.com. Campus Locations: Marriott Library - J. Willard (M LIB)
Room Name/Number: Book Arts Studio, Level 4
Cost: $215
Ticket URL: umarket.utah.edu…
Transportation / Parking: Park in the visitor parking lot, west of the library, next to the bookstore., www.lib.utah.edu…
Contact Name: Allison Milham
Contact Phone: 8015859191
Contact Email: bookartsprogram@utah.edu
Campus Wide Event: Yes
More info: lib.utah.edu
Read More!