Dissertation & Thesis Writing Boot ...
Wednesday, March 21, 2018, 8:30am – 1:30pm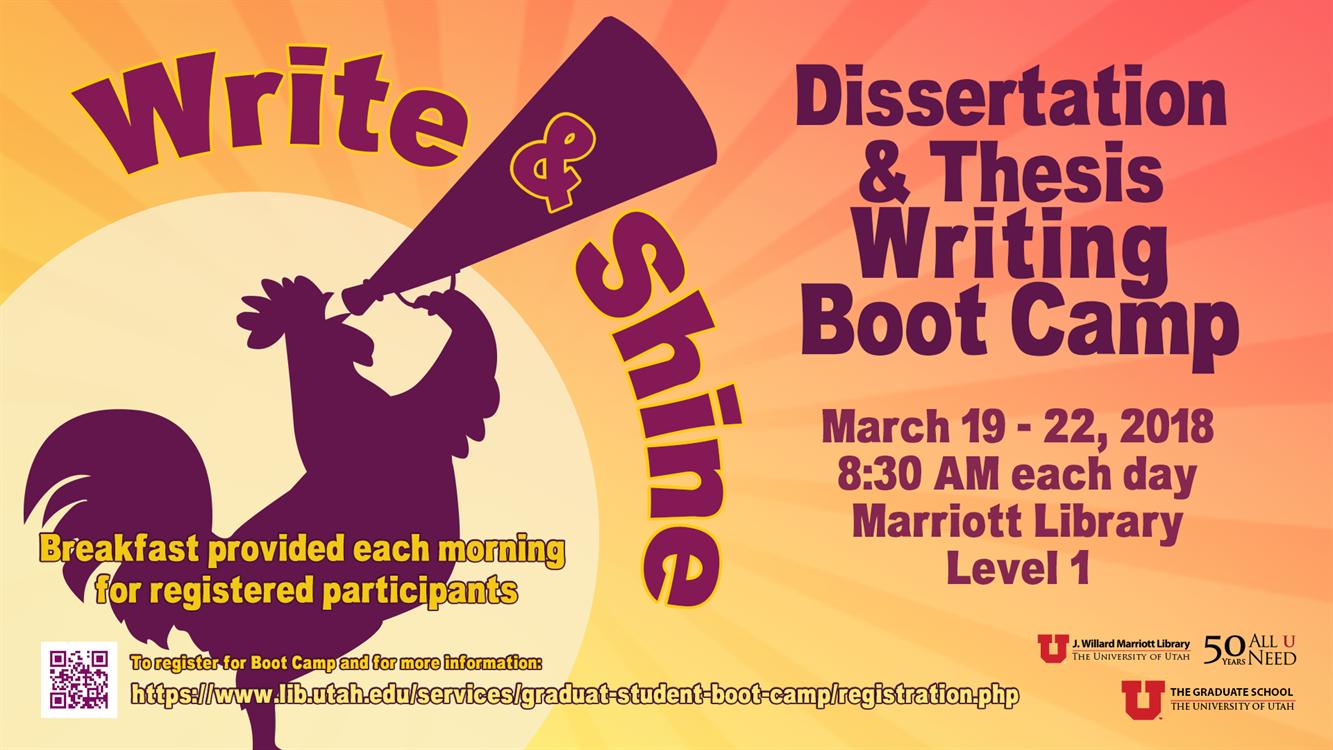 Register here: forms.tools.lib.utah.edu…

Are you ready to write?! Get hands on assistance each semester with your dissertation, thesis, and other writing projects. Campus Locations: Marriott Library - J. Willard (M LIB)
Room Name/Number: Gould Auditorium
Cost: Free
Transportation / Parking: Park in the visitor parking lot, west of the library, next to the bookstore., www.lib.utah.edu…
Contact Name: Lis Pankl
Contact Phone: (801) 585-3101
Contact Email: lis.pankl@utah.edu
Campus Wide Event: Yes
More info: lib.utah.edu
Read More!