Marriott Library Board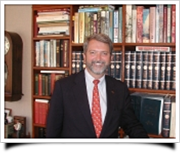 Michael W. Homer
Board Chair
Michael is a trial lawyer who practices in state and federal courts. He has published four books, thirteen chapters in books, and over seventy articles. He has received the Lowell L. Bennion Editor's Award, Dialogue, 1994; T. Edgar Lyon Award of Excellence, Mormon History Association, 1994; The John Whitmer Historical Association Best Article Award, 1994; and David Kirby Best Article Award, Arthur Conan Doyle Society, 1993.
He was awarded the Steven Christensen Best Documentary Book Award by the Mormon History Association in 2007 for his most recent book, On the Way to Somewhere Else: European Sojourners in the Mormon West, 1834-1930 Spokane, WA: Arthur H. Clark Company, 2006, which was republished in paperback by the University of Utah Press in 2010.
He is a member of the Utah Advisory Committee, United States Commission on Civil Rights (2006-Present); Board of Advisors, Office of Undergraduate Advancement, University of Utah, 2005-Present; Presidents Club Committee, University of Utah, 1998- Present; Board of State History, 1997-present, Chairman, 2003 –present. He has also served on the Board of Trustees, Economic Development Corporation of Utah, 2006 2010; Board of Trustees, Utah Opera Company, 1989-1998.
He was appointed by the Italian Foreign Minister as Honorary Vice Consul of Utah in 2008 and was invested in the Baker Street Irregulars in 2007.
Board Members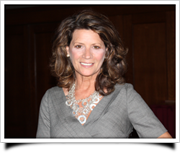 Nancy Browning
Nancy Ann Browning was born on the south side of Chicago and raised in a Polish Catholic neighborhood. At a young and tender age, she read Jack Kerouac and understood immediately the importance of reading and independent thinking. After Illinois she resided in California, Hawaii, and Arizona before moving to Utah. Nancy worked as a mortgage broker for many years and now owns and manages her own properties in five states. When she retired she went to work for Delta Air Lines and traveled to more than thirty countries. She is retired again and continues to travel the world. Finally, she loves the J. Willard Marriott Library.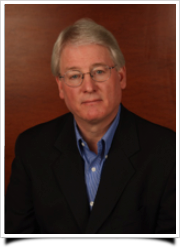 David Eskelsen
David Eskelsen is the company spokesman for Rocky Mountain Power, Utah's largest electric utility. He graduated from Utah State University with a Bachelor's degree in Journalism, then worked as a staff writer for the Standard-Examiner in Ogden and Deseret News in Salt Lake City. While at USU, he was editor of The Utah Statesman and was named "Man of the Year" in 1981. His other work has included radio disc-jockey, tree trimmer, doughnut baker and machine tool operator for manufacturing rocket motors for nuclear missiles. Although born in Durango, Colorado, David grew up in Brigham City, Utah, where five generations of his family have lived. He and his wife, Carla, enjoy their horses, dogs and cats (Dave not so much the cats, though). Most of all, they love making music together as performing songwriters and folk musicians throughout the Intermountain West.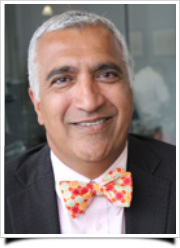 Sim Gill
Sim Gill graduated from the University of Utah with a B.A. degree in History and Philosophy and he worked at the Marriott Library's general reference desk while attending the U. He received his J. D. degree and certificate of specialization in Environmental and Natural Resources Law from Northwestern School of Law at Lewis and Clark College in Portland, Oregon. He was elected as Salt Lake County District Attorney in November 2010. Sim has been a prosecutor for more than 20 years, championing the issues of therapeutic justice, criminal prosecution, and alternatives to prosecution. He has long been an advocate of taking a systems approach to the issues of criminal and social justice, focusing on collaborative and community oriented approaches to problem solving.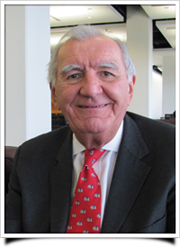 Mike C. Korologos
A native of Salt Lake City, Mike graduated from the University of Utah with a bachelor's degree in Journalism. He was employed for 25 years as a sports writer, columnist, editor, and newsroom executive at The Salt Lake Tribune. In 1994 Mike served on the Salt Lake Bid Committee and later the Organizing Committee for the Olympic Winter Games of 2002. He then joined RIESTER, a regional advertising/marketing firm, as public relations director. His travel and ski-related articles have appeared in publications throughout the world and have led to numerous awards and honors, including induction in 2009 into the Intermountain Ski Hall of Fame. Mike serves as emeritus chair of the Marriott Library's Advisory Board and as a member of the library's Ski Archive Board, and also sits on numerous other boards in Utah and internationally.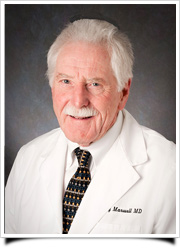 John Gary Maxwell
John Gary Maxwell is emeritus professor of surgery at both the University of Utah and the University of North Carolina medical schools. Gary's 40-year career largely focused on transplants. He served as the Medical Director of the Renal Transplant Service at the University of Utah College of Medicine and as Consultant in Transplantation & General Surgery at the Salt Lake City Veterans Administration Hospital.
In his retirement, Gary has continued to stay active in the medical community, and pursues his profound interest in history. Gary is the author of innumerable works, including Robert Newton Baskin and the Making of Modern Utah (University of Oklahoma Press, 2013) and The Civil War Years in Utah, the Kingdom of God and the Territory that Did Not Fight, forthcoming spring 2016.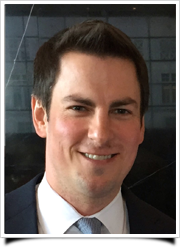 Michael Wright
Mike Wright graduated from the University of Utah in 2002 with a B.A. in English. He then worked as an academic advisor at the University of Utah, helping students pursue their educational goals. In 2003, he moved into a career in educational publishing at W.W. Norton. Norton's course materials span the traditional liberal arts and sciences, ranging from classics like The Norton Anthology of English Literature to cutting-edge educational software informed by the science of learning. After three years as a sales representative consulting with professors at the University of Utah and many other colleges and universities, Mike moved to New York City to become an editor at Norton. Although he was primarily responsible for publishing books in the life sciences, a highlight of this time for him was the role he played in publishing The Norton Book of Composition Studies by the nationally known scholar and revered University of Utah professor Susan Miller. Mike currently serves as the Director of Sales for Norton's college division, a position that affords him the opportunity to help expand the company's commitment to supporting higher education in the U.S. and abroad. In this position, he is also responsible for developing new business channels and advising on editorial and digital strategies. Mike is a Vice President at Norton and sits on its Board of Directors.
---