Exhibition Bound: Photographing Boo...
Saturday, August 3, 2019, 12 – 6pm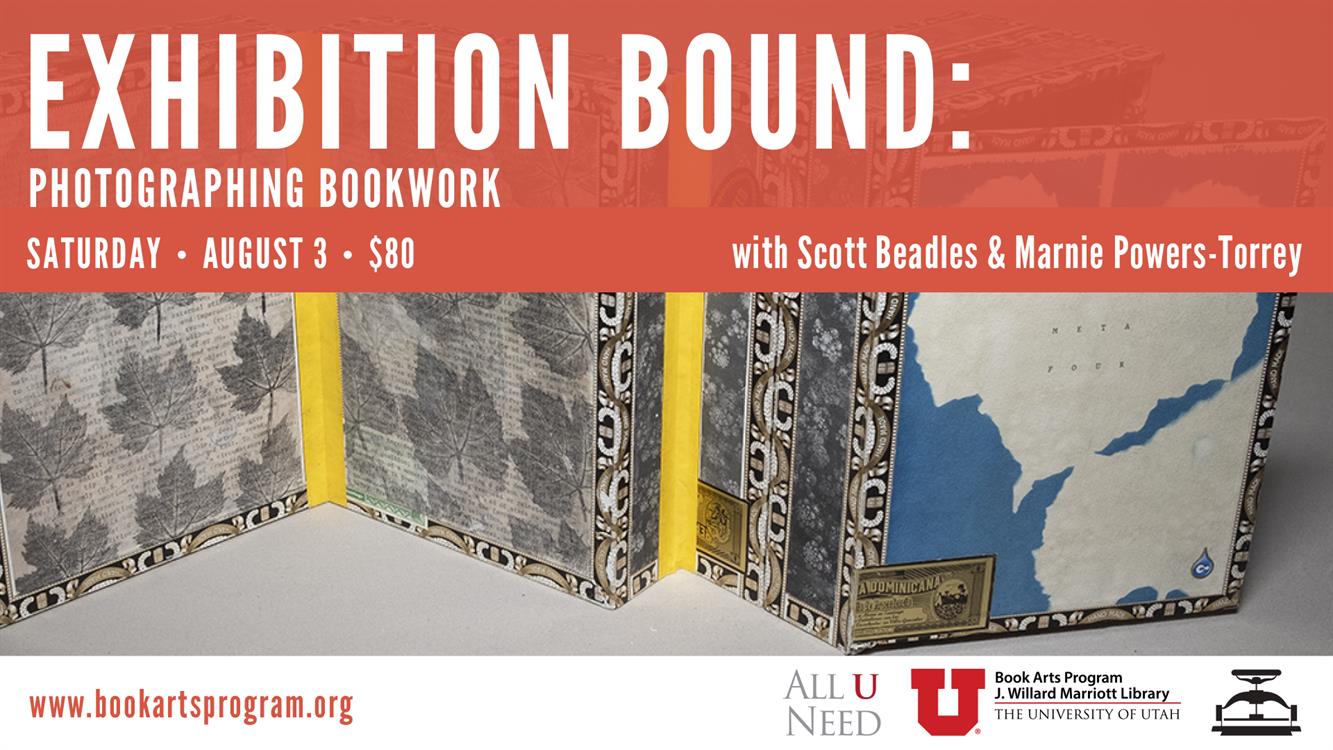 This workshop addresses common challenges of documenting three-dimensional, kinetic artwork including dynamic composition, conveyance of intention, lighting strategies, and color balance. Instructors offer tips to minimize digital adjustments and methods for making necessary refinements in Adobe Photoshop and Lightroom after the shoot. Learn how to style individual shots and curate a portfolio that highlights the important features of the body of work. Instruction includes the use of natural light and portable LED pop-up studios as well as the larger LED lighting set up at the Book Arts Studio. Campus Locations: Marriott Library - J. Willard (M LIB)
Room Name/Number: Book Arts Studio, Level 4
Cost: 80.00
Ticket URL: umarket.utah.edu…
Transportation / Parking: Park in the visitor parking lot, west of the library, next to the bookstore., www.lib.utah.edu…
Contact Name: Annie Boyer
Contact Phone: 8015859191
Contact Email: annie.boyer@utah.edu
Campus Wide Event: Yes
More info: lib.utah.edu
Read More!