Utah COVID-19 Digital Collection
The Utah COVID-19 Digital Collection has been created to document the response from the University of Utah and greater Utah community to Coronavirus. We are currently closed to new submissions. Please contact Anna Neatrour or Rachel Wittmann with any questions.
Photos
Examples of the types of photos we are looking for:
How individuals are practicing social distancing. More specifically how they are studying and working from home in response to the COVID-19 pandemic that began in Utah during March 2020.
Earthquake experiences and damage. On March 18 in the Salt Lake City area, there was a 5.7 magnitude earthquake and numerous aftershocks in subsequent days.
How University of Utah departments have prepared for and assisted with the COVID-19 pandemic. For example, the Marriott Library's social distancing measures after 3/16, medical device creation with 3-D printers, etc.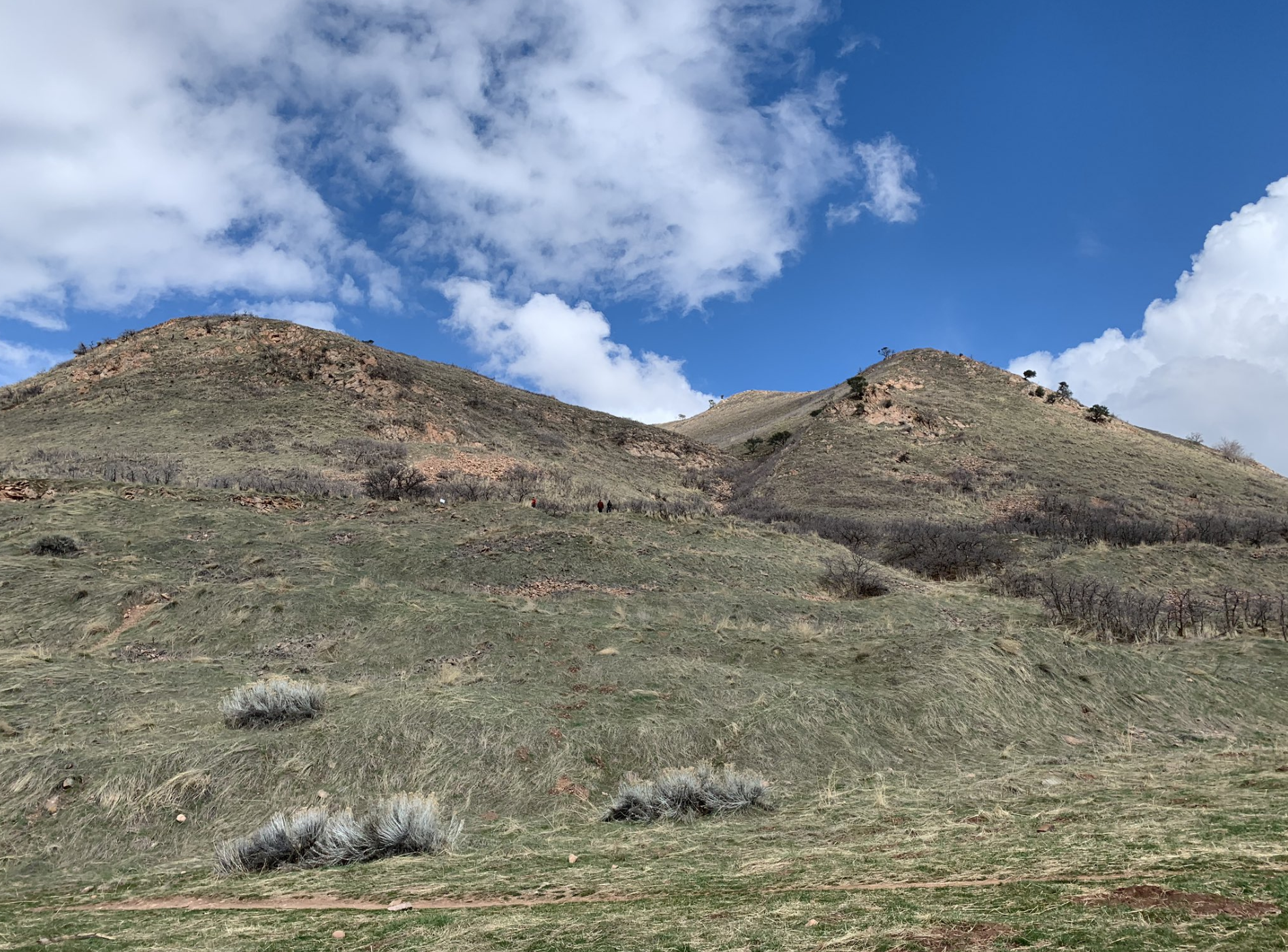 March 2020, Bonneville Shoreline Trail
Stories
The Utah COVID-19 Story Project is for residents of Utah to share their story related to the pandemic of 2020. You are invited to share your story on how COVID-19 has affected your life and the lives of those around you. This could include your personal reactions to working or schooling from home, changes to your daily routine due to social distancing, reactions to news media reports, or your experience when those around you who fall ill. Through these types of stories, future generations will be able to view your piece in history as they learn about the triumphs and struggles that took place during this global crisis.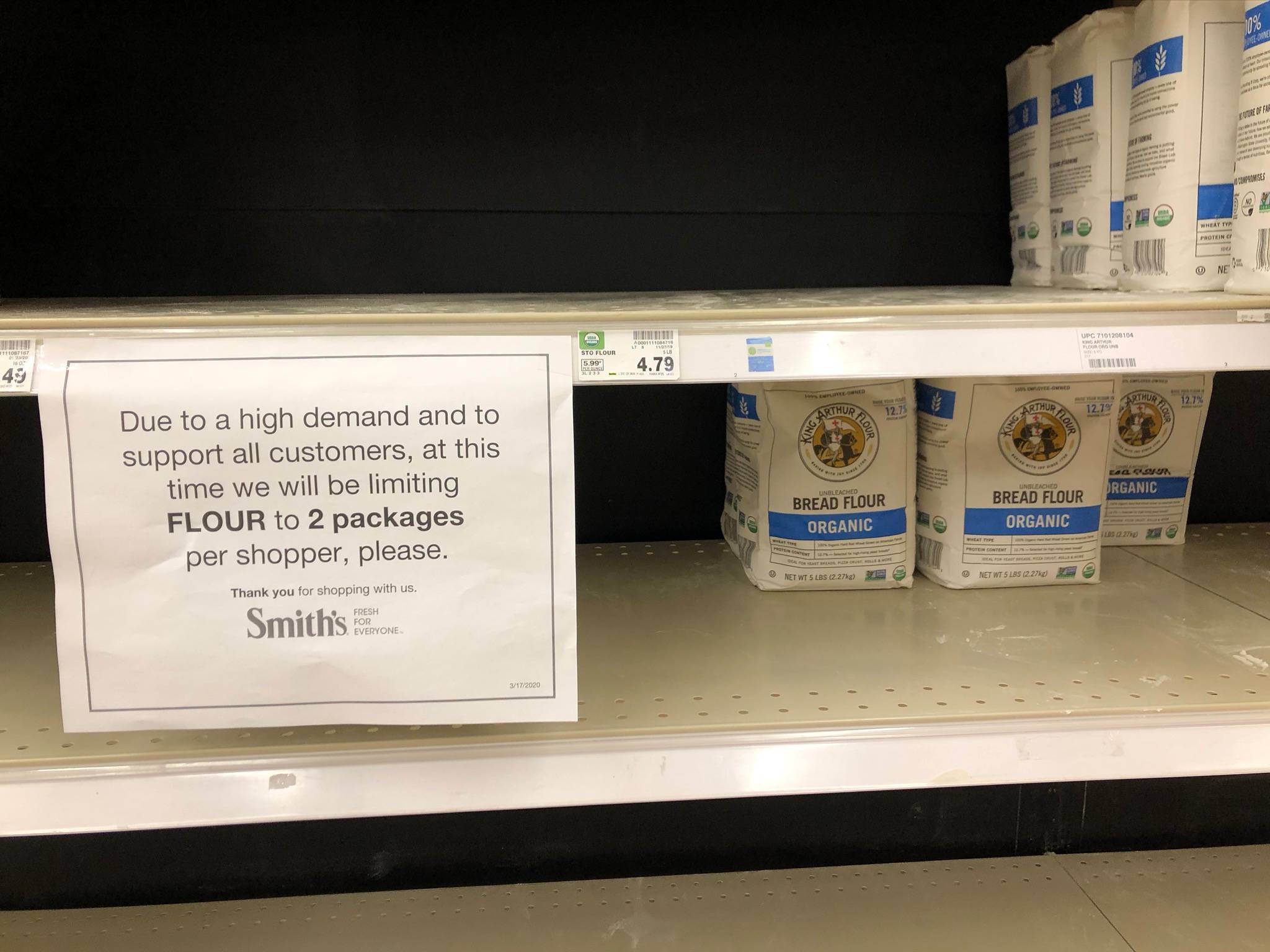 Sign limiting flour to 2 packages per customer at a grocery store