Reserving Library Study Rooms
1. Visit the J. Willard Marriott Library homepage at lib.utah.edu and click "FIND A PLACE TO STUDY".

2. Use the drop-down to select "Study Rooms".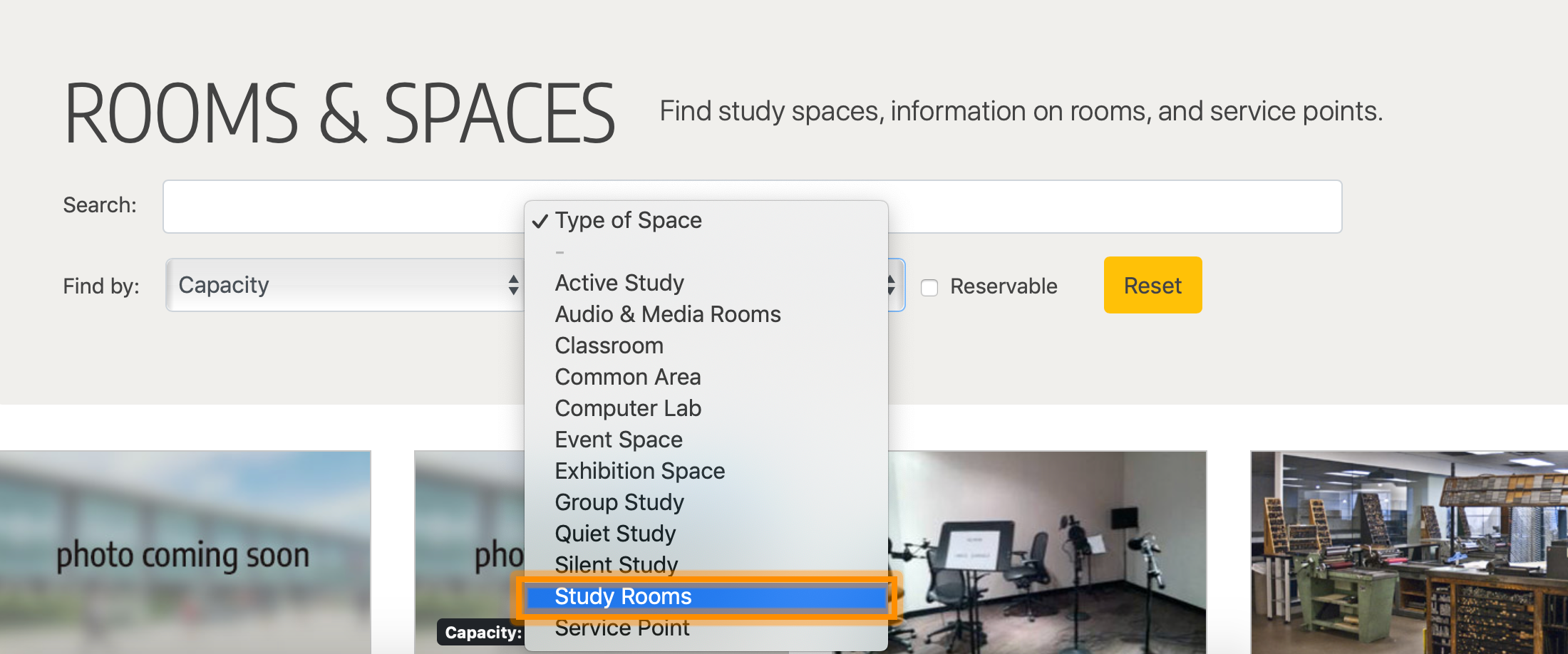 3. Find a study room that you would like to use and click "Reserve".
You will be redirected to the library's scheduling system and prompted to login using your unid. Once logged in, you will see a calendar view of the reservations for the room you selected.
Click on your desired date to make a reservation OR select "Bookings" from the Schedule tab to view all available study rooms.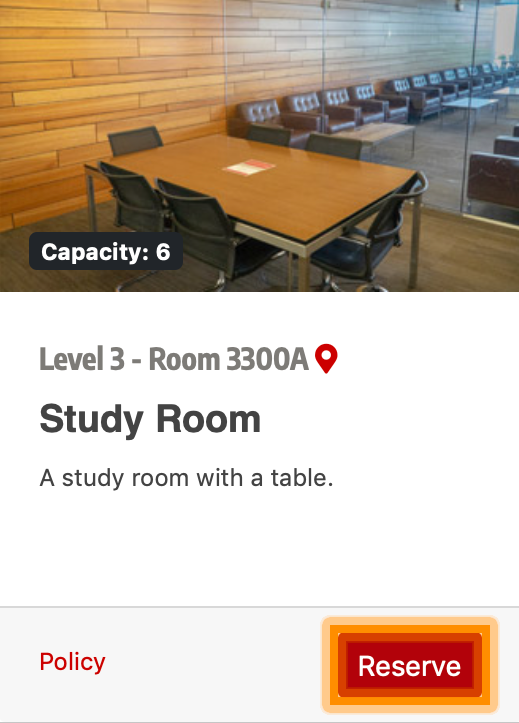 4. Use the "Resource Filter"on the left side to view the reservable study rooms and click in white areas to create a new reservation.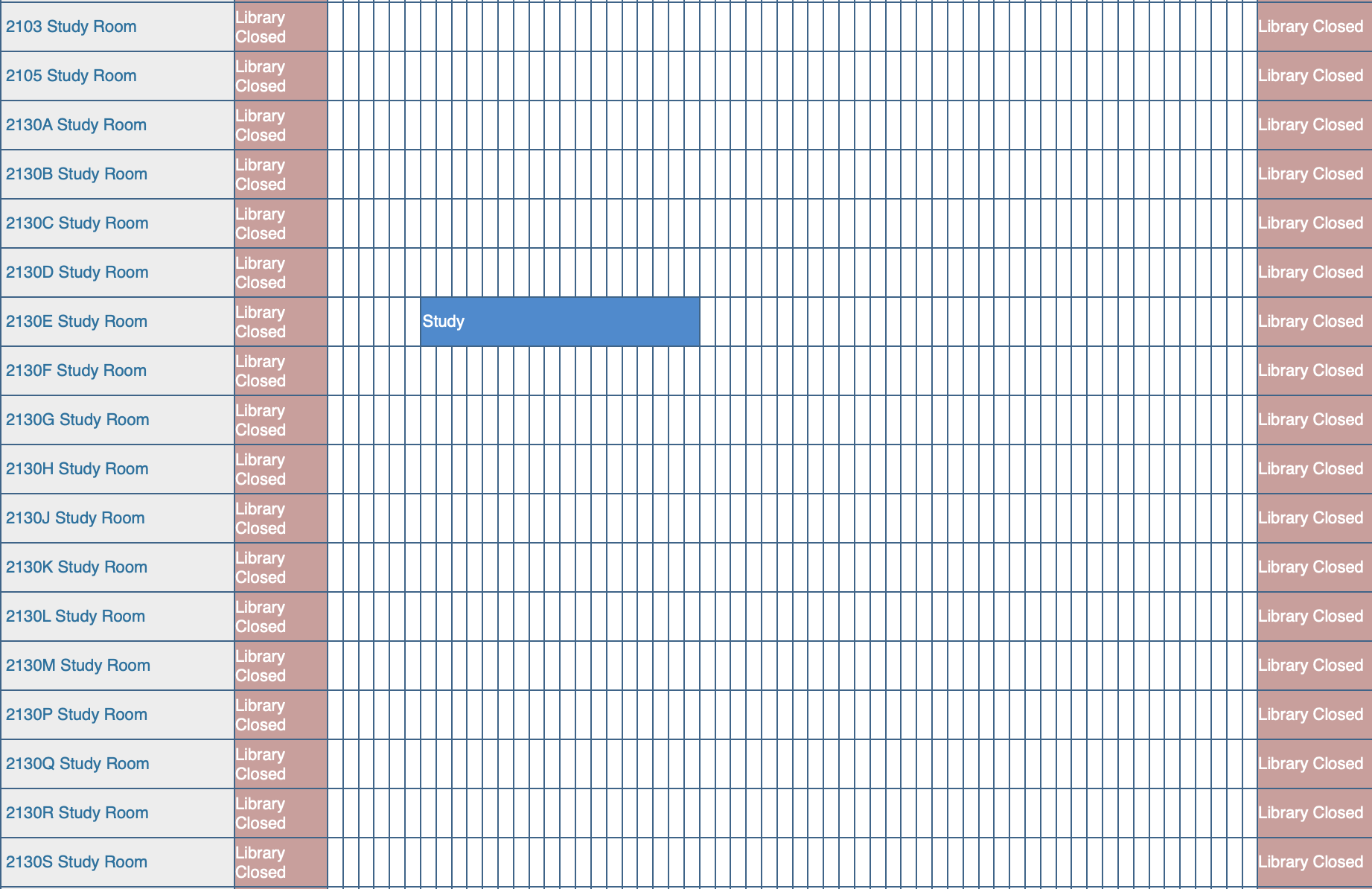 5. Use the drop-downs to select a start time and end time (within the 3 hour time limit*), fill out all the required fields with your information and click "Create" – the scheduling system will automatically send a confirmation email to your University email address.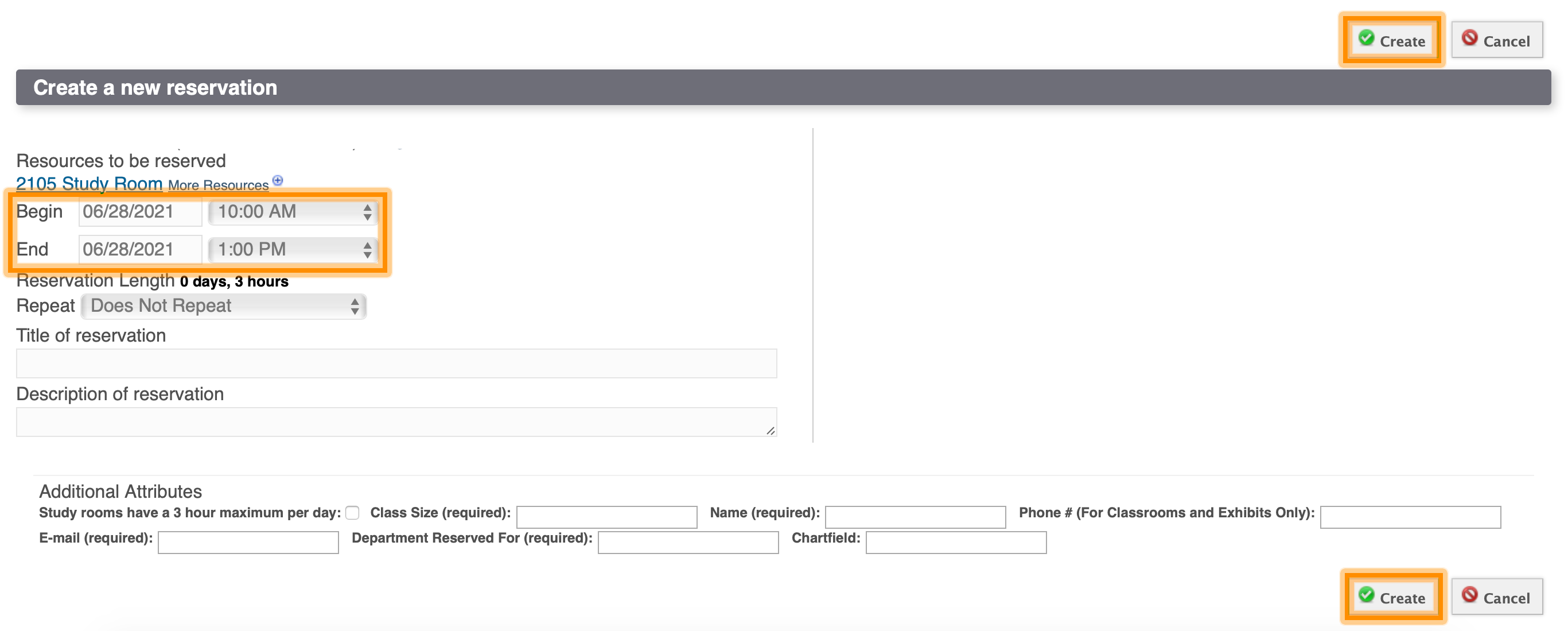 *All University students may reserve a study room for up to 3 hours per day. The 3 hour daily limit may include one reservation in the morning and one reservation in the afternoon – multiple reservations are permitted per day as long as the total time is under 3 hours.