¡Viva México!
Curated by Luise Poulton, 2010

Exhibition poster designed by David Wolske, 2010
Digital exhibition produced by Alison Elbrader, 2012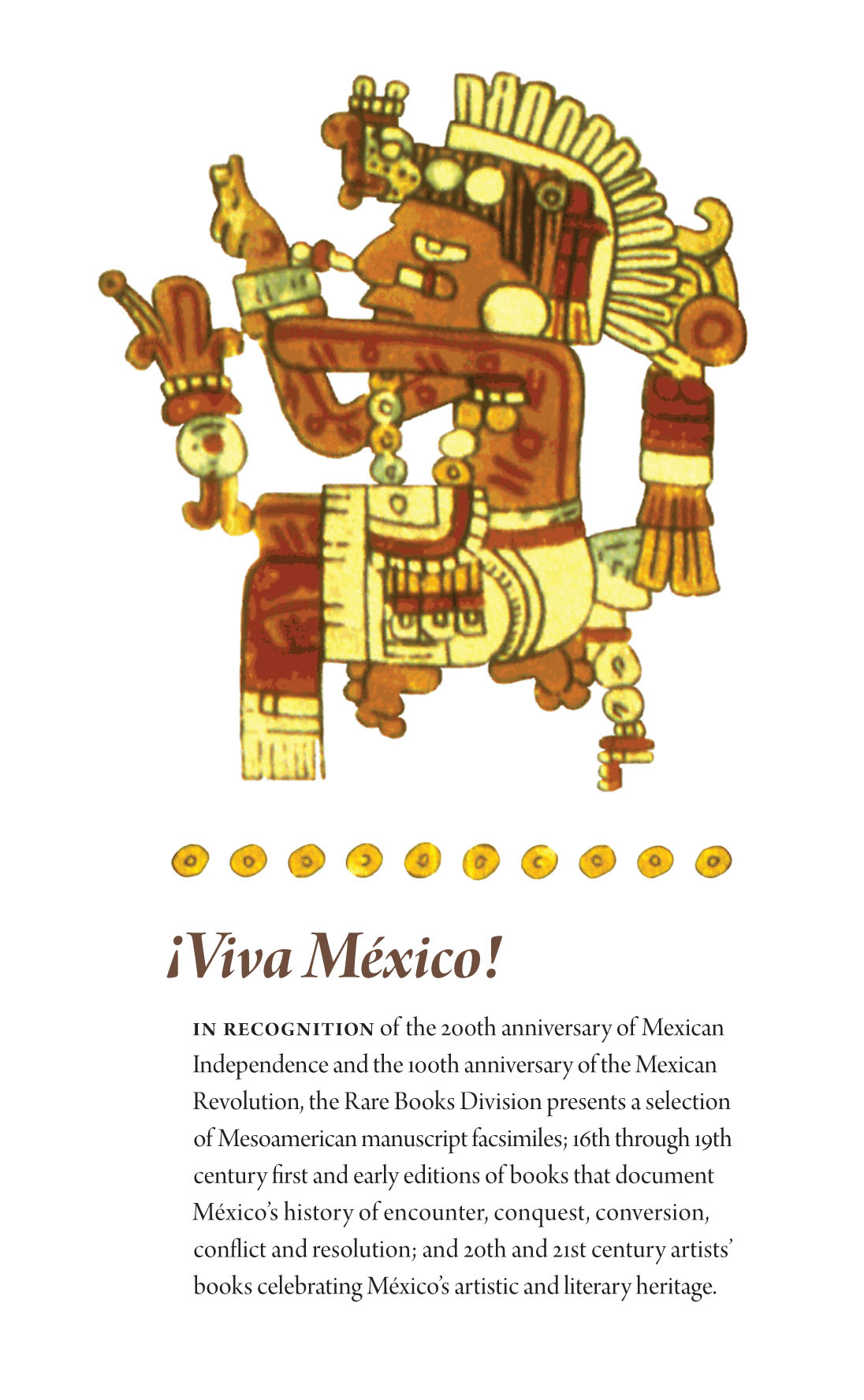 In recognition of the 200th anniversary of Mexican Independence and the 100th anniversary of the Mexican Revolution, the Rare Books Division presents a selection of Mesoamerican manuscript facsimiles; 16th through 19th century first and early editions of books that document México's history of encounter, conquest, conversion, conflict, resolution and revolution; and 20th and 21st century artists' books celebrating México's artistic and literary heritage. ¡Viva México!
Mesoamerican Manuscripts – Pre-Conquest
Mesoamerican Manuscripts – Post-Conquest
Encounter and Conquest
Conversion
Conflict
Resolution
Revolution
Ceremony
Arte Méxicana