2016 Gretchen W. McClain
Space Innovation = SUM (Talent + Technology + Leadership + Vision) = Progress:  Why society needs the creativity and collaboration of space exploration today more than ever.
Space exploration has created revolutionary technologies and innovations that have allowed mankind to advance our understanding of the unknown, and transform our lives here on Earth. But few know the extent to which the space program has shaped our economy, society, business and everyday lives. Space exploration has not only pioneered new life-changing technologies and innovations, it has ushered in a new age of critical thinking and a new way of problem solving through "an engineer's eye" that companies around the world now use to grow their businesses and create economic and social value.
 
Our work in space has also fostered global collaboration that has turned former enemy nations into partners; taught the private, public and nonprofit sectors to work together on complex programs; and brought the world together in an unprecedented way. In this time of global challenges and division, we need space exploration for its ability to inspire us, teach us how to solve problems and unite us, just as much as we do for its next generation technologies. We need American space leadership more than ever. 
 
A former NASA leader who was awarded the NASA Distinguished Service Medal and Fortune 1000 CEO, Gretchen McClain will share her insights on the value creating technologies that have come from our space programs, as well as the many other advances that the space exploration has contributed to business and society, from the ways we innovate and problem solve, to the ways we create social value and collaborate. She will share her experiences overseeing the first joint U.S.-Soviet missions and the building of the International Space Station, and serving as a top business executive, where she saw space technologies and problem solving advance global business and improve our way of living.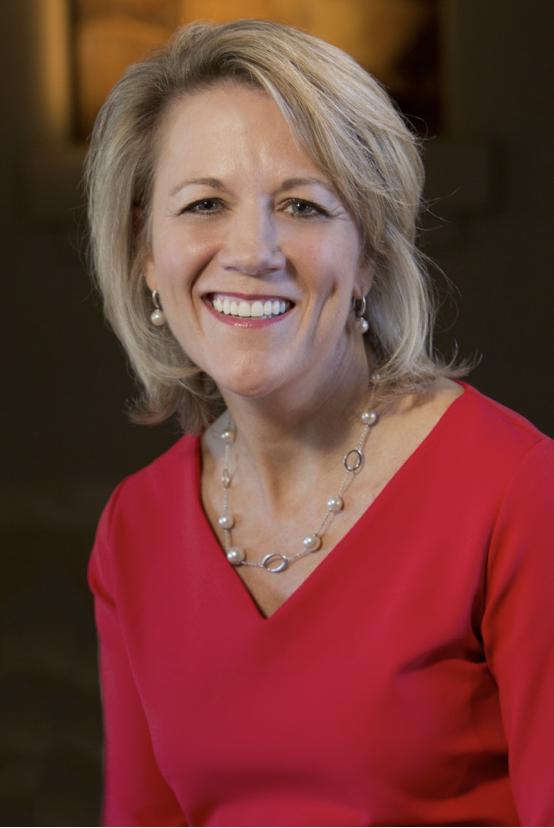 McClain will also pose a few critical questions about the future of our space exploration: Can we progress at the same pace as we saw in the past when we are not inspiring our top-talent to join the space industry? Is NASA's current vision too broad – doing a little of everything? Do we need a new, "bold exploration vision" that resonates with all stakeholders and delivers both economic and social value? Can NASA, or more importantly, the U.S.A continue to be a leader in innovation and technology without space exploration? McClain's hope is that each of us recognizes the relationship between space exploration, innovation, imagination, technology advancement, job creation, and a safer, more secure nation and world. She challenges us to do our part to inspire our talented STEM men and women, and urge our government officials to focus on space – for both the benefit of exploration and for our lives here on Earth.
Gretchen W. McClain is an accomplished business leader who thrives on energizing organizations and building businesses by enhancing innovation and developing exceptional leadership talent. With more than 25 years of global experience in both Fortune 500 corporations and government service, including serving as founding CEO of an S&P 500 global water technology company, Xylem Inc., and NASA's Chief Director of the International Space Station, McClain brings extensive business, developmental, strategic and technical expertise.
McClain serves as a Board of Director for three publicly traded companies: AMETEK, Inc., Booz Allen Hamilton Holding Corporation, and Boart Longyear Limited; a private family owned business, J.M. Huber Corp; and serves as an Advisor to EPIC Ventures, an early stage venture firm. Through her consulting practice, GWMcClain Advisory Services, McClain provides leadership coaching and business services to CEOs and executives, frequently working with start-up businesses and private equity firms on strategic development, business growth and expansion, including M&A support. She is also a thought leader and speaker on connecting your work to your higher purpose, becoming a stand-out leader, and the adventurous paths available to engineers and technologists in the 21st Century. 
Previously, McClain served in numerous senior executive positions in both the government and industry starting from a systems engineer. As the founding President and CEO of Xylem, an S&P 500 company and global water technology company with revenues of $3.8B, she oversaw the successful creation and spin-off of the company from ITT Corporation. At ITT, she served as President of ITT Fluid Motion and Control, a $4.5B diversified leading manufacturing company of highly engineered technology and equipment, where she led the organization to double-digit revenue growth. Prior to ITT, McClain held a number of executive positions at Honeywell Aerospace (formerly AlliedSignal), including Vice President and General Manager of the Business, General Aviation, and Helicopters Electronics Systems Division and Chief Technology Officer of Aerospace Engines and Systems.
 
Earlier in her career, McClain spent nine years with NASA, including serving as Deputy Associate Administrator for Space Development, the top management position responsible for NASA's International Space Station (ISS). In this capacity, she played a pivotal leadership role in the successful development and launch of the ISS program and Shuttle/Mir missions. McClain received theNASA Distinguished Service Medal for her service.
 
McClain is actively involved in advocating for, and shaping the debate within, the technology, water and environmental spheres, and women in STEM. She serves as a member of United Technologies Corporation Innovation Advisory Council; University of Utah College of Engineering National Advisory Council; the Environment and Water Technologies International Advisory Panel for Singapore's Public Utilities Board; and the America's Water Steering committee at the Columbia Water Center, part of the Earth Institute at Columbia University. She also serves on the Board of Trustees, Intermountain Healthcare Central Region.  
She graduated from the University of Utah with a Bachelor of Science in Mechanical Engineering and received the University's prestigious Founders Award in 2015. McClain was inducted into the Utah Technology Council Hall of Fame and is the first woman to receive this honor.