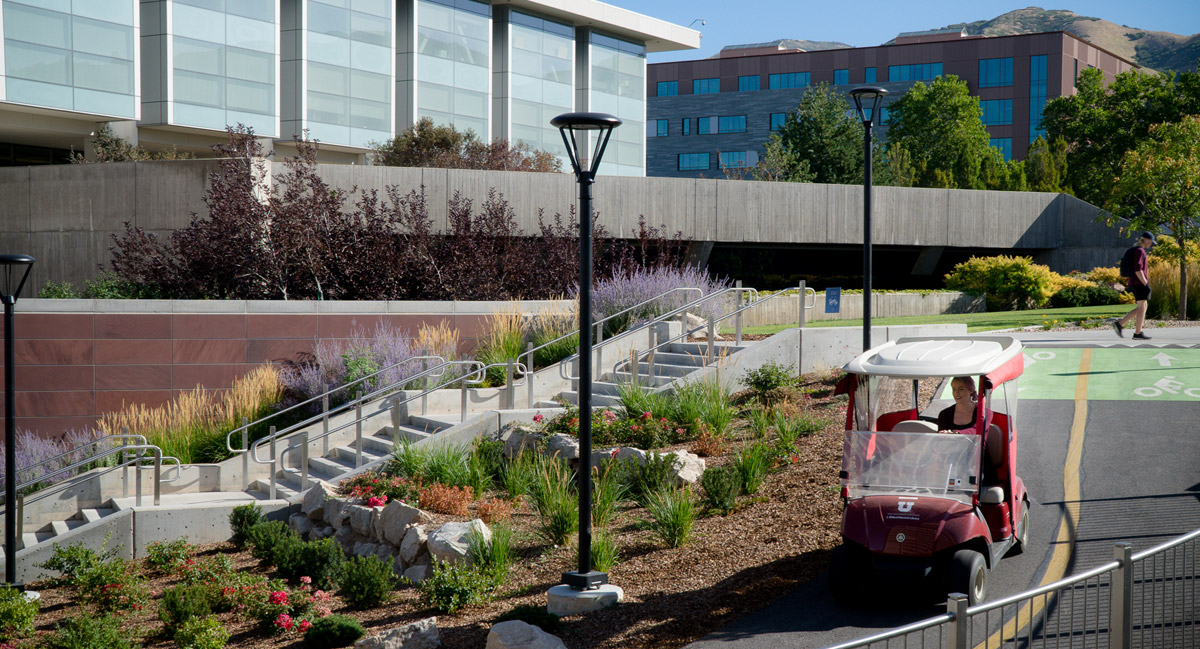 Pull & Delivery service
Place requests online and pick up materials at your convenience. Request service is processed Monday through Friday, 9 am - 4 pm. No requests are processed on Saturday and Sunday.
You must login using your uNID and Password to use this service.

Request items in Usearch by clicking the "Get It" tab. Click on the "Request" button. Follow the request pages through until you see the message "Request Placed".

If requested materials are "In Place", they will be pulled and held for you at the Level 1 Lobby: Hold Shelf. Requested items will be held for 7 days.

You may also use this service to place a hold on items that are currently "on loan" or "on-order". When the item is available, you will be notified and it will be held for you at the Level 1 Information & Security Desk.
Get Started. Search the Catalog!
Campus Delivery
Office delivery is available to Main Campus faculty, staff and  students.
Delivery to Eccles Health Science Library is available to the Health Sciences Campus.
Eccles delivery may take up to 48 hours Monday - Friday.
For your initial delivery request please indicate your department location including the building and room number in the comment field for each individual request. e.g., LNCO 1400.
Requested material will be delivered to your designated Main Campus location within 24 hours Monday - Friday. We deliver to Eccles Health Sciences Library every Monday, Wednesday, and Friday.
Requests submitted after 1:00pm on Friday will be delivered Monday afternoon.
To have library items picked up for return to the library please email mlib-delivery@lists.utah.edu
Office Delivery Set Up Request
Home Delivery
All current University of Utah Staff, Students, and Faculty members may request circulating materials, available at the Marriott, Eccles, or Faust libraries, to be delivered to their home.
The first Home Delivery request will require that patrons provide their preferred mailing address for initial setup.
Library owned materials will be mailed within 48 hours Monday-Friday.
Non-circulating and short-loan materials are not available for home delivery fulfillment.
If an item is not available, lost, or missing, the patron will be notified via email. Alternative options, including ILL, will be provided.
Equipment and Inter-Library Loan (ILL) items may also be requested for home delivery.
For the purpose of due dates and fine disputes, the postmark will be used as the physical return date.