GIS Services
GIS (Geospatial Information Systems) Services is designed to collaboratively support University of Utah students, staff, and faculty in transforming and visualizing data through the development of geospatial projects.
Featured Projects
Map Monday Releases
It has been said that "Art is in the Eye of the Beholder", and when you really think about it, it's true. We all have different interpretations of what art is as well as what we like and don't like. With all of the different types out there, can GIS maps and data also be considered a form of art?
#MapMonday
Release Date
Map Title
 
Jan. 14,
2019
GIS in Crime Analysis: Examining Correlations Between Population / Arrest Counts
Blog Post
Jan. 28,
2019
GIS in Government: Identify Your Representatives - 2019 Utah Legislative Session
Blog Post
Feb. 11,
2019
GIS in Demographics: Visualizing Population Growth & Western Migration P1 / P2
Blog Post
Feb. 25,
2019
GIS in Transportation: Identifying Areas of High Accident Density Within SLCO
Blog Post
Mar. 18,
2019
GIS in Business: Examining Population Numbers Within a Network Service Area
Blog Post
Apr. 1,
2019
GIS in Economics: Visualizing Changes in Unemployment Rates (2010-2017)
Blog Post
Apr. 15,
2019
GIS in Geology: Examining the Geological Change of Mount St. Helens
Blog Post

Aug. 26,
2019

Charles Lindbergh's Journey Aboard the Spirit of St. Louis
Blog Post

Sept. 9,
2019

The Rocky Mountain Power Digital Photo Collection
Blog Post

Sept. 23,
2019

Religious Diversity in Salt Lake City: Architectural Photography
Blog Post

Oct. 14,
2019

The History of World Series Final Game Venues (1903-2018)
Blog Post

Oct. 28,
2019

Sites & Sightlines: A Study of University of Utah Communities & Ecosystems
Blog Post

Nov. 11,
2019

A Comparison of Free Vs Slave Populations in the United States (1790-1860)
Blog Post

Nov. 25,
2019

Visualizing GIS Data on 3D Topographic Models
Blog Post
Release Date
Map Title
 
Jan. 8,
2018
The Zombie Outbreak of Salt Lake County
Blog Post
Jan. 22,
2018
Examining Topographic Models in the Digital World
Blog Post
Feb. 5,
2018
120 Years of Olympic Medals: An Overview of Medal Totals (1896 - 2016)
Blog Post
Feb. 26,
2018
Examining Topographic Models in the Physical World
Blog Post
Mar. 12,
2018
Family-Friendly Spaces on the University of Utah Campus
Blog Post
Mar. 26,
2018
Examining Correlations Between Earthquake Epicenters & Quaternary Faults
Blog Post
Apr. 9,
2018
Analyzing Passenger Statistics Aboard the RMS Titanic
Blog Post
Apr. 23,
2018
Exploring the 20 Highest Mountain Peaks in Utah
Blog Post
Aug. 27,
2018
GIS in Planning: Examining the Development of Urbanized Areas Over Time
Blog Post
Sept. 10,
2018
GIS in Ecology: Visualizing Crucial Wildlife Habitats / Municipal Areas of SLCO
Blog Post
Sept. 24,
2018
GIS in Health Science: Examining Improving / Deteriorating Health in Utah
Blog Post
Oct. 8,
2018
GIS in Geoscience: Identifying Populated Areas of High Concern for Earthquake Occurrences
Blog Post
Oct. 22,
2018
GIS in History: Through the Looking Glass - Jordanelle Reservoir
Blog Post
Nov. 5,
2018
GIS in Sustainability: Examining Renewable Energy Potential Across the United States
Blog Post
Nov. 19,
2018
GIS in Digital Storytelling: Antarctica - An Icy Expedition
Blog Post
Dec. 3,
2018
GIS in Tourism: Exploring the 10 Tallest Buildings in the United States
Blog Post
Release Date
Map Title
 
Jan. 23,
2017
Identify Your Representatives for the 2017 Utah State Legislative Session
 
Feb. 5,
2017
The History of the Super Bowl
 
Feb. 20,
2017
Exploring the History of United States Presidents
 
Mar. 6,
2017
Mountains to Museums: Spring Break Destinations Within Utah
 
Mar. 20,
2017
Wildlife Seasonal Habitats of Utah
 
Apr. 3,
2017
Jesse James: The Life and Death of a True American Outlaw
 
Apr. 17,
2017
Examining the Correlation of F5 Tornadoes to Tornado Prone Areas of the United States
 
May 15,
2017
Exploring Known Shipwrecks of the United States
 
Aug. 21,
2017
Throughout the Years: Historical & Comparative Views of the University of Utah Campus
Blog Post
Sept. 4,
2017
Visualizing Fire Station Response Times Within Populated Areas of Salt Lake County, UT
Blog Post
Sept. 18,
2017
Exploring Utah's National Historic Landmarks & Register of Historic Places
Blog Post
Oct. 2,
2017
The Topolski Visualization Project
Blog Post
Oct. 16,
2017
Visualizing Nuclear Weapons Testing at the Nevada Test Site
Blog Post
Oct. 30,
2017
Examining Vegetation Changes Through Near-Infrared Imagery
Blog Post
Nov. 13,
2017
Visualizing the Extent of Prehistoric Lake Bonneville
Blog Post
Nov. 27,
2017
Examining Past, Current, and Future Populations of the World
Blog Post
Dec. 11,
2017
Flags Around the World
Blog Post
Release Date
Map Title
Aug. 29,
2016
The Beatles' 1966 United States Tour
Sept. 12,
2016
How Close Are You to the Marriott Library?
Sept. 26,
2016
How Are Property Values Recovering For Salt Lake County Owners (2010-2014)?
Oct. 10,
2016
Set Your Destination for Utah Public Lands
Oct. 24,
2016
How Earthquake Prone Countries Correlate to Significant Historical Events
Nov. 7,
2016
Westward Expansion and the Corps of Discovery
Nov. 21,
2016
Visualizing the Origins of a Traditional Thanksgiving Dinner
Dec. 5,
2016
From the University of Utah to the Slopes
Dec. 19,
2016
History Through the Looking Glass: Thistle, Utah
Contact Information
Justin Sorensen
GIS Specialist, Geography Liaison
J. Willard Marriott Library
University of Utah
(801) 585-7349
Email
Project Assistance & Consultations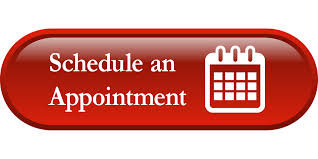 In-Person and Virtual Meeting Options Available!
Creativity & Innovation Services
GIS Services is a unit within the Creativity & Innovation Services department. Learn more about the latest projects, specialized services and upcoming events from each of the units:
Creativity & Innovation Services Webpage
Creativity & Innovation Services Blog
Upcoming Events