Virtual Reality Arena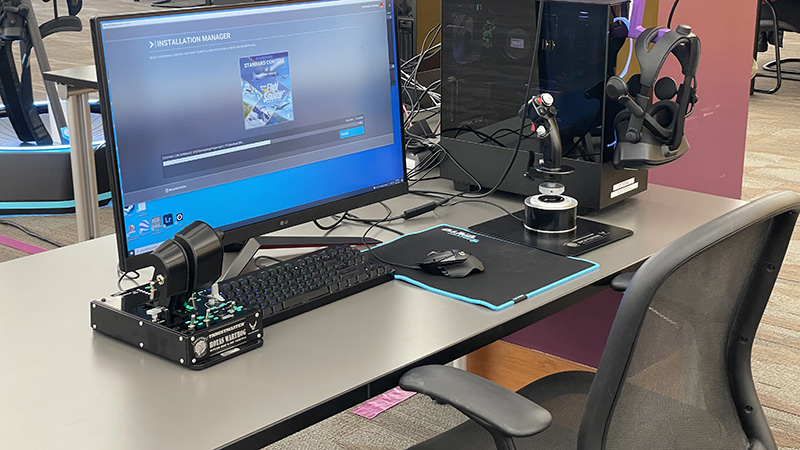 Located in the Marriott Library's Protospace, the VR Arena is a walk-up collaborative space for large and small development teams. Gamers are also welcome. The open-lab concept and arena atmosphere will inspire the developer/gamer in you. At the heart of the VR Arena is a 75' X 25' (1875 sq. ft) open-lab ideal for experiencing truly immersive VR with the Oculus Quest (available for checkout).
The VR Arena features 10 VR systems:
Valve Index headsets
NZXT PCs
32" LG Ultra Gear game-ready monitors
Logitech g502 gaming mice
Logitech G Pro mechanical keyboards

VR Treadmill - KatWalk Mini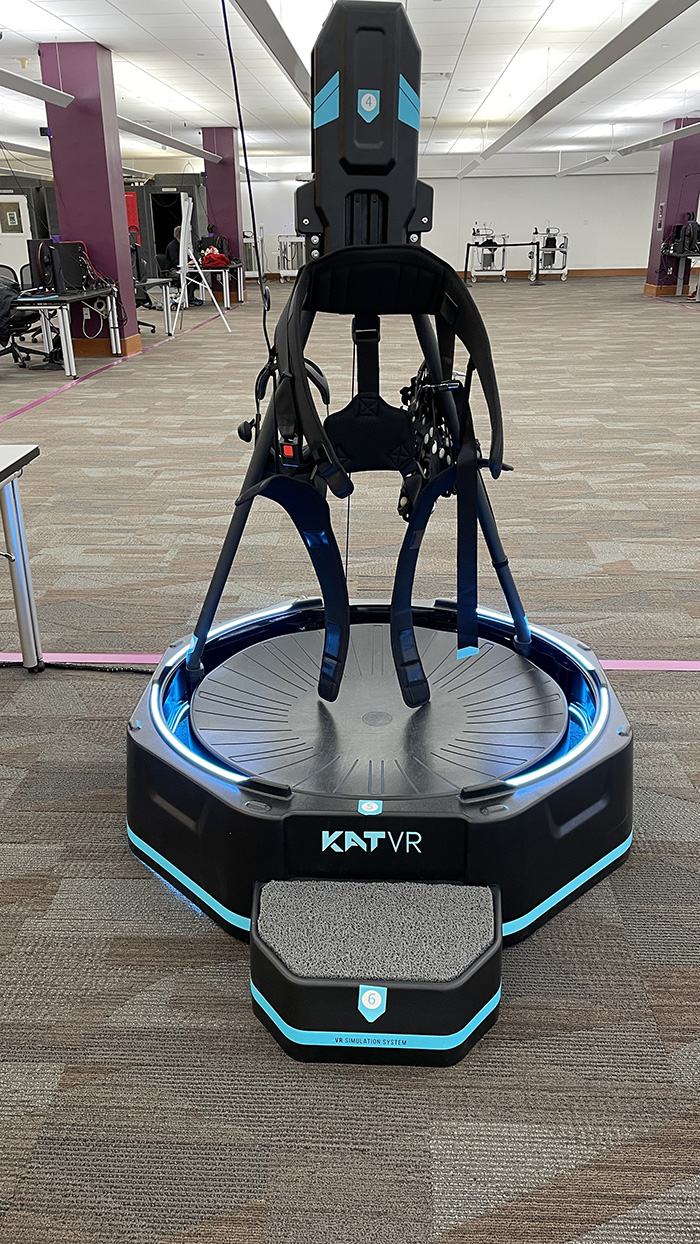 VR Arena Open-Lab
The VR Arena can support large groups and is reservable by contacting tony.sams@utah.edu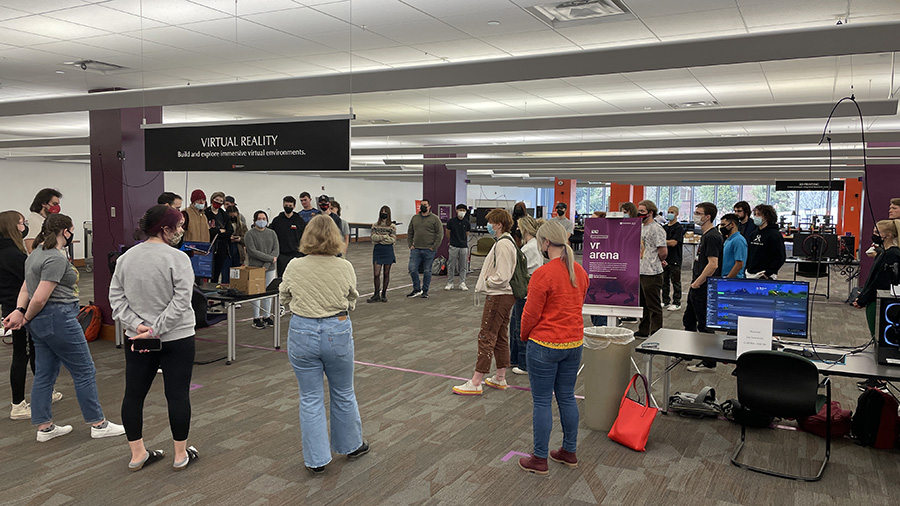 Walk-up service during regular library hours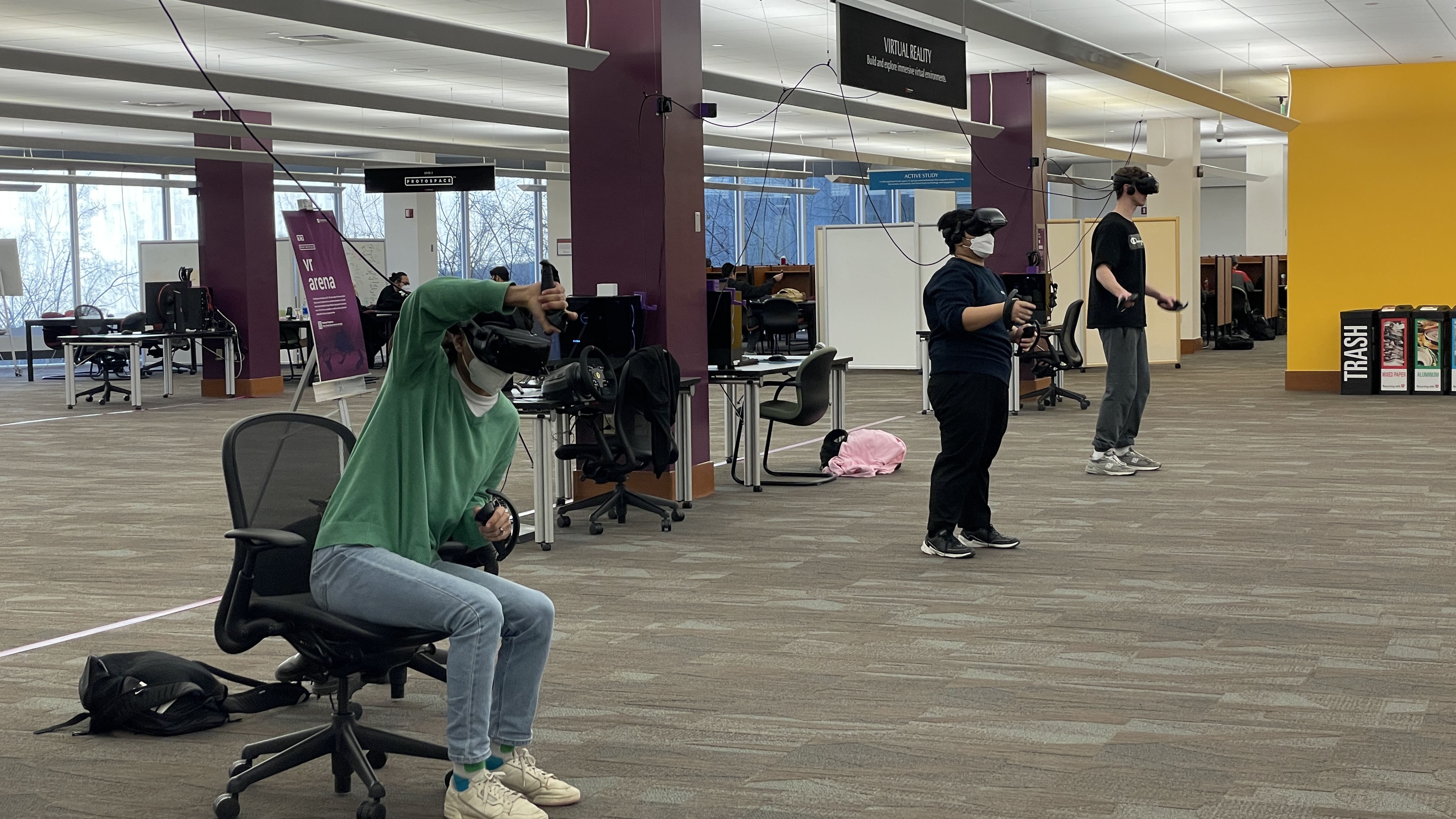 Contact
*** Broken a:50590 NewMarriott: Contact - Anthony Sams ***
Getting Started 
The library's VR services also include one-off and group courses and workshops on initial use and course integration. 
*** Broken a:255399 NewMarriott: VR Consultation Request ***
Creativity & Innovation Services
Virtual Reality Services is a unit within the Creativity & Innovation Services department. Learn more about the latest projects, specialized services and upcoming events from each of the units.