The Firebird's Nest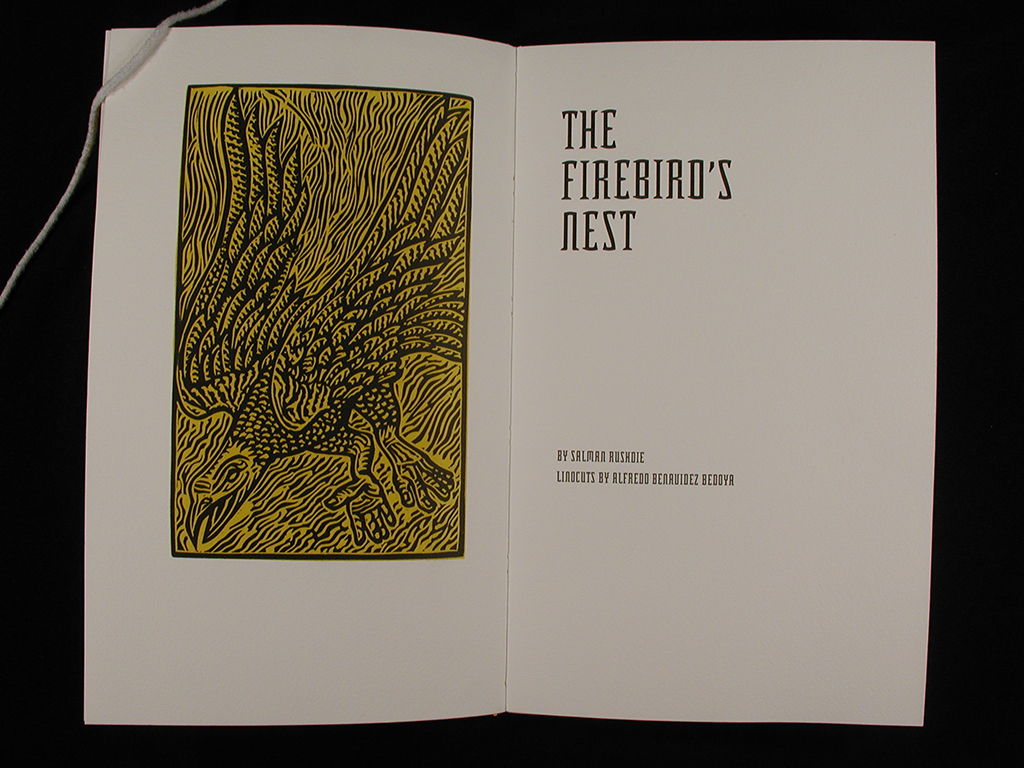 The Firebird's Nest by Salman Rushdie was published by Rainmaker Editions and printed at the Red Butte Press in the J. Willard Marriott Library, University of Utah, by Marnie Powers-Torrey and Jennifer Sorensen. Text was printed from photopolymer plates on a Vandercook 15-21. The paper is Somerset Velvet. The text typeface is Poliphilus and the display typeface is Acolyte. Bindings and boxes were handmade by Craig Jensen at BookLab II in Texas.

The four original linocuts and dingbat, also letterpress printed, are by Alfredo Benavidez Bedoya of Argentina.

Concept, design, typesetting, and direction provided by Victoria Hindley, Creative Director, Red Butte Press. The Firebird's Nest was issued in an edition of 26 lettered copies and 99 numbered copies, with 15 hors de commerce.