Something Lived, Something Dreamed: Urban Design and the American West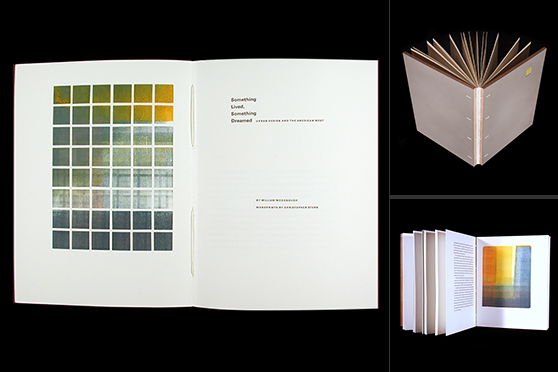 Former dean of the school of architecture at the University of Virginia, William McDonough is recognized internationally for his writing and pioneering work in architecture and community planning. He is the only individual to have received the Presidential Award for Sustainable Development, and in 1999,
Time
Magazine recognized him as a "Hero of the Planet," stating that "his utopianism is grounded in a unified philosophy that—in demonstrable and practical ways—is changing the design of the world."
With S
omething Lived, Something Dreamed
Red Butte Press turns its attention to the complex relationship between natural and urban landscapes. As a contribution to the dialogue surrounding this increasingly vital topic, the Press commissioned William McDonough to apply—for the first time—his comprehensive design philosophy to the American West. The result is a spirited manifesto in which McDonough reimagines the city through an optimistic, visionary lens, reminding us how deeply our built environments are embedded in the natural world. At once historical and cutting-edge, practical and poetic,
Something Lived, Something Dreamed
is a lyrical invitation to reconsider the rich relationship between nature and city in the twenty-first century.
"It is urgent that we begin to love our cities," writes McDonough in the preface to
Something Lived, Something Dreamed.
"Cities are our future… In American mythology, the great beyond represented infinite resources; going away was the path to freedom. Now, the great beyond is here. And here, as we reimagine the urban landscape, we hold in our collective hands the chance to create vibrant, restorative, enduring cities—the critical habitat of humanity and the home of our hopes and dreams."
Designed as a model of sustainable thinking,
Something Lived, Something Dreamed
was composed and cast in hot metal by Christopher Stern. The type is Monotype Univers. The book was printed on handmade cotton paper from Cartiera Magnani paper mill by Marnie Powers-Torrey and Jennifer Sorensen on an 1846 Columbian hand press. Craig Jensen bound the books using post-consumer recycled aluminum and reclaimed wood. Victoria Hindley developed the project and designed the book, which consists of thirty-two pages and is 10 by 7.5 inches. The edition is limited to 125 copies. Each book is signed by the author and artist and housed in a clamshell box.
Purchase Info
Something Lived, Something Dreamed: Urban Design and the American West

William McDonough
2004
Letterpress monoprints by Christopher Stern
Signed by author and artist
Bound using post consumer recycled aluminum and reclaimed wood; housed in clamshell box; 32 pages
Limited edition of 125: $690