Dale L. Morgan's Utah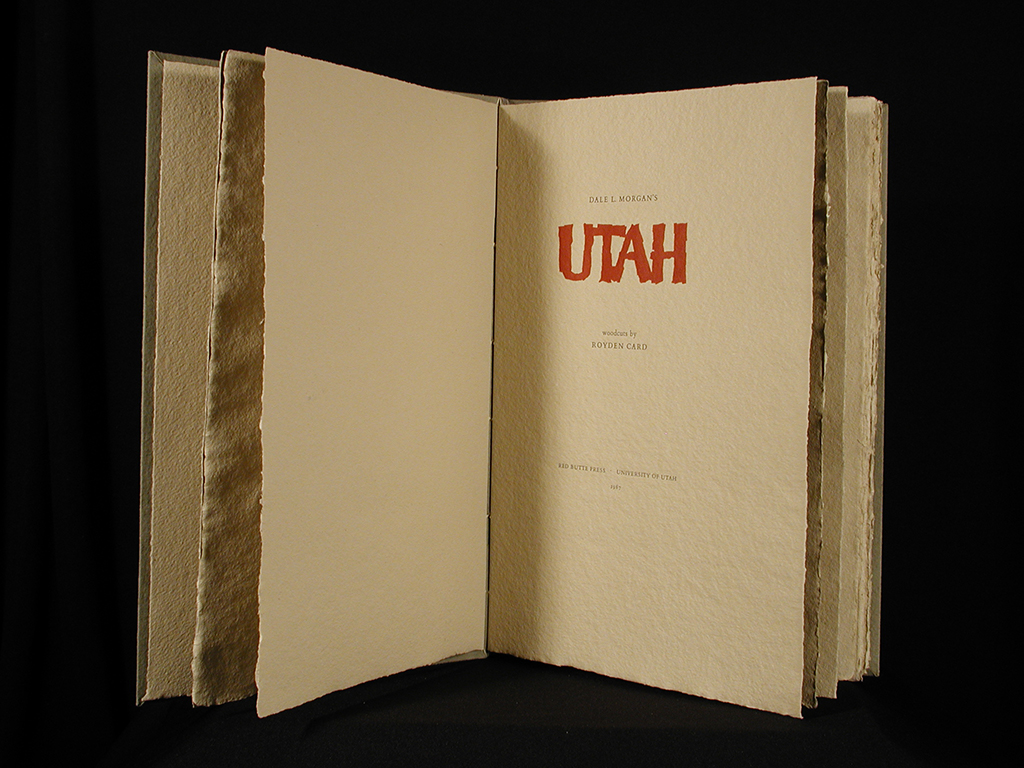 The text and blocks were printed on an 1846 Columbian Press at the University of Utah Marriott Library. The book was designed, handset, and printed by Day Christensen. The woodcuts were printed by the artist. The type is Bembo and the text paper is Barcham Green DeWint, an English handmade, printed damp. The handmade case paper, containing sagebrush from Utah, was produced especially for this edition by Twinrocker. The binding was done by Jean Tarascio. Printing was completed in the Spring of 1987. Limited edition of 25.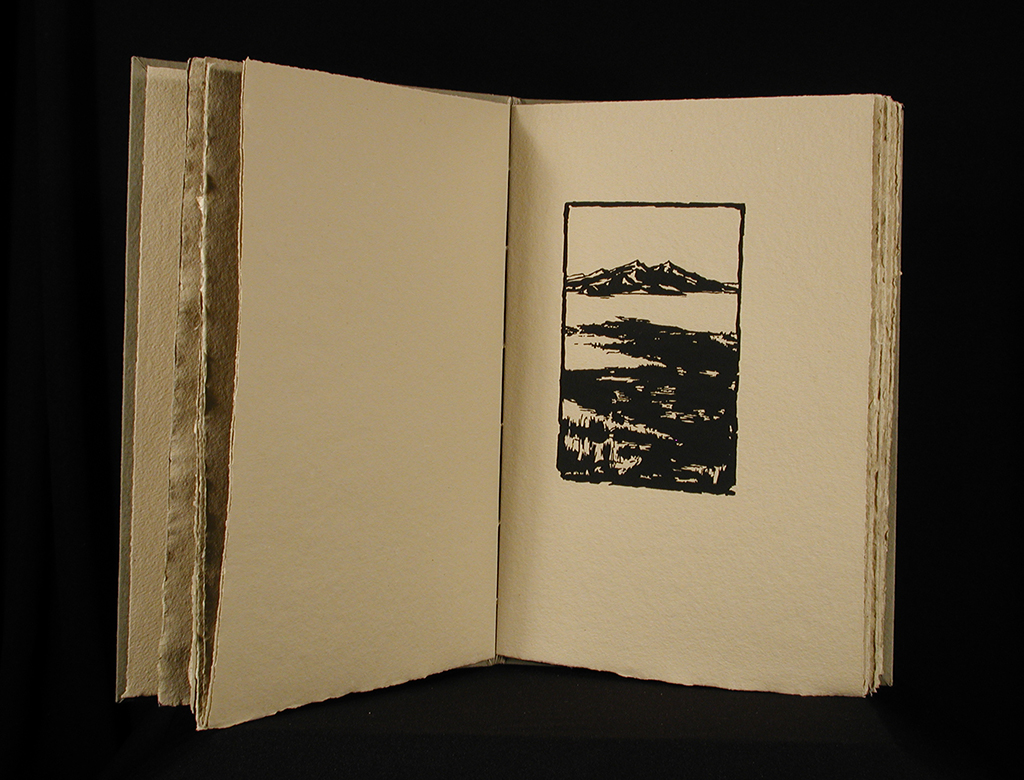 75 copies for sale, and 10 hors de commerce.